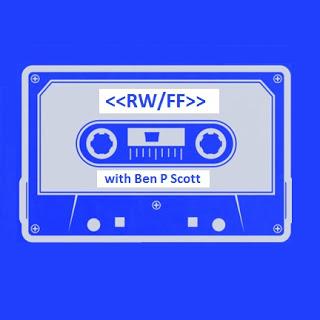 This week: Bristol's Figure 8 Festival takes place this weekend, I celebrate the return of ska-punk legends Culture Shock, and new albums from Troumaca and Arctic Monkeys are reviewed. As well as that, there is new music from the likes of Teeth Of The Sea, The Hysterical Injury, Spectres, Fractal Sky, and Arcade Fire. In the 'Rewind' half of the column I go back to October 1995 and remember club classics, indie hits, acquired jukebox records and Pulp's 'Sorted For Es And Wizz'... 
Those 90's legends Dodgy are just one of the great acts that you can catch at this weekend's Figure 8 Festival in Bristol. It kicks off at The Birdcage on the evening of Fri Sept 27, with the main all-day event taking place at The Trinity Centre, Bristol, on Saturday September 28, 2013.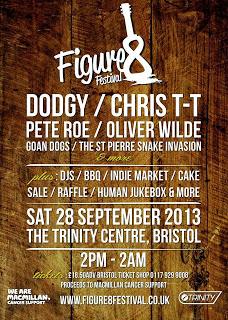 As well as headliners Dodgy, you can catch the likes of Chris T-T, , Pete Roe, She Makes War, ALASKA, Goan Dogs, Joel Harries, Josie Ghost, Katie Malco, MyOwnFlag, Oliver Wilde, Richard Abberline, Sarah Proudfoot, Shock Horror and The St Pierre Snake Invasion. Anyone wanting to get a taste of the Bristol scene will be pleased to hear that the city's most prolific gig goer and cult hero Big Jeff (aka Jeffrey Johns) will be compering the festival. Tickets are priced at £18 (advance) and rather brilliantly, proceeds will be going to MacMillan Cancer Support. For some excellent live music in a great city to raise money for an essential cause, Figure 8 promises to be superb. I will be there reporting on the event, so expect a review over the coming weeks... The Figure 8 Festival website is HERE.
The members of Troumaca have interesting backgrounds that perhaps explain the genre-defying mixture of sounds that color their impressive debut offering 'The Grace'. Having pretty much kickstarted the "B-Town" scene (made up of hotly-tipped Birmingham bands like Peace and Swim Deep) by putting on a series of pivotal club nights, this record comes two years after the group's 2011 formation. Named after a West Indian Village on the Caribbean island of St Vincent, the band come from various different musical and cultural backgrounds, describing their sound as "bass escapism" with touches of soul and dub. Caribbean gospel informs the tropical haze of the music, as does a wide range of influences that stretch from the Timbaland-produced RnB of Ginuwine and Aaliyah, to the world of UK garage and grime, while lessons have also been learned from the likes of Radiohead, Steel Pulse and UB40 (!!!). If you're vacating the UK for hotter climates this autumn, this is an album that will provide your ideal musical accompaniment. It is equally suitable as a hazy, smooth late night soundtrack to relax and unwind to. Kicking off 'The Grace' with deep, booming sub-bass, smart beats and a slinky, vibrant groove is the fantastic 'Trees', which provides a harmonious ambience as well as a dazzling headrush to provide one of the album's most superb moments.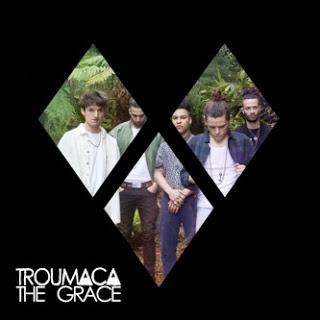 The album reaches a real peak halfway through where 'The Sun''s stunning euphoria, post-dubstep beats, dancehall rhythms, and blue ocean bliss are underpinned by an ominous sense of warning, and followed by the sparse brilliance of 'Words', a rippling interlude delivering deliciously odd electronic keys, splashes of ambient piano and off kilter percussion. The magnificent 'Layou' supplies the album with another moment of sheer magic, evoking exotic cool and a touch of elegant mystery with tasty synths and brilliantly crafted melodies. The four main standouts here are as vitally of-the-moment as anything you'll hear in 2013, and 'The Grace' can proudly and correctly call itself one of this year's finest debut offerings. You can dance to it just as often as you can chill to it, and while there is barely a guitar in sight, the songwriting skills also open it up to indie and rock enthusiasts looking for something different. Refreshing, spacious, accessible, creative, funky, intelligent and enjoyably forward thinking, Troumaca have made something that deserves to be added to many record collections. Read my full album review HERE.
So I've finally published my belated review of the Arctic Monkeys album 'AM'. Not only have I reviewed the music, but have also addressed the excessive hype and counteractive cynicism that has surrounded this LP. It may not be album of the year or a 10 out of 10, but it must be applauded for its consistency, something lacking on previous albums.
The rattle and punch of the superb 'Fireside' revisits the mysterious atmosphere of 'How Soon Is Now' and a couple of other Smiths numbers without ever plagiarising, and begins a four track run of great songs that could one day be looked back on as the peak of the band's career. Dr Dre influences seem to find their way into the infectious 'Why'd You Only Call Me When You're High', particularly those awesome, perfectly placed falsetto backing vocals during the second chorus, buoyed by the booty-shaking rhythm and mischievous bassline. Returning to more British rock-based sounds is the somewhat Oasis-esque stomp that is 'Snap Out Of It', but adding different elements is another infectious chorus which hints at old Northern Soul. The album reaches a peak with the cool-as-fuck Sheffield funk of 'Knee Socks', which brings with it another perfectly done hip hop-embracing hook and more of those brilliant high/low dual vocals... Read my full review HERE.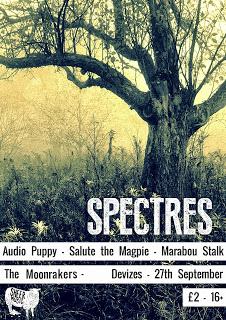 Sometimes you don't quite realize how much great music is coming from the local area around you. Even though I live in Wiltshire, I still class Bristol as "local", and so do all the countless other members of the music press who seem to label every single band from the South West a "Bristol-based" act. But as far as I know, this lot ARE from Bristol, and are a group whose music I have only just discovered. Spectres are a four piece whose fantastic and frighteningly epic freak-out 'Threshing Machine' is a track from their 'Hunger' EP, released earlier this year. The song can be downloaded for FREE via their Bandcamp page HERE, with the CD version of the EP also available to buy. The band are said to be recording their debut album, with a view to releasing it next year. "The band mount guitars on guitars, forming a wall of noise. Heavy reverberated vocals are low in the mix, making it Sonic Youth inspired, drony indie rock territory - and it's thoroughly excellent all round..." Their new single 'Lump' is out next week on limited edition 12" vinyl.
For anyone in the South West, Spectres will be playing in Devizes tonight (September 27) at The Moonrakers, with entry costing an absolute bargain £2. An impressive line-up of support comes from Audio Puppy, Salute The Magpie and Marabou Stalk...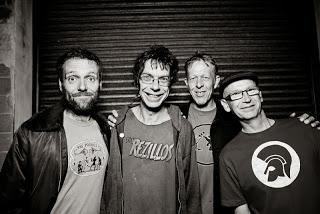 Once upon a time there was a punk band called the Subhumans. They split in the late 80's and soon evolved into Citizen Fish. But bridging the gap in between were the fantastic Culture Shock, whose music stood at the halfway point between furious anarchy and the post-hippy peace-punk that had evolved from the free festival scene. Based in the Wiltshire town of Warminster (although singer Dick Lucas lived at Church Walk in Melksham, right next door to where my Mum and Dad's house was at the time) they created a potent, vitalised blend of dub reggae rhythms, ska riffs, punk energy and even hints of disco. The band split in 1989 after just three years together, with Lucas and bassist Jasper forming Citizen Fish. Guitarist Nigel died in 1993, seemingly putting an end to any hopes of a reunion. Then recently, unexpected news... The three surviving members of the band began to "rethink the old adage that 'it's not going to happen', wondering instead whether it COULD happen... The main thing was finding someone who could adequately fill the enormous gap left when Nige passed on." They approached Alex Gordon, trumpet man for Citizen Fish as well as singer/guitarist in ska punks Bender, who apparently "had the ability, and the urge... Bill was only too keen to unpack his kit, and in January we had the first of several practices..." A tour has been confirmed for October, visiting various parts of the UK. More info at their website HERE. Meanwhile here's the awesome 'United' from their masterpiece, the 1988 LP 'Onwards And Upwards'...

Fractal Sky's new EP 'The Changing Of Times' was released earlier this week as a free (or pay-as-you-like) download. 'Southern Sparrow' is almost reminiscent of a more in-your-face Moby, with added chunky breakbeats, dubstep noise and hip hop samples. "Fractal Sky, aka Aaron Spence characterizes electro-funk through crunchy, raw synthesis, captivating vocal samples, and a compelling hip-hop feel. Fluent in a variety of horn and string instruments, Spence doesn't hesitate to intertwine a profusion of saxophones, jazz guitars, and trumpets into his work. Dynamic rhythmic patterns and deep reverbs makes for a surreal yet fresh adventure beyond expectation..."
Arcade Fire's disco flavoured, Bowie-featuring comeback single 'Reflektor' isn't quite the magical knockout punch I was hoping them to return with, but having only heard the 6 minute track twice, I can sense that it may be a grower. The album it lends its name to is out on October 28.

The Hysterical Injury are a Bath-based duo featuring bassist/vocalist Annie Gardiner and her brother Tom on drums. Listening to their music often makes you wonder how two people are able to whip up such a maelstrom of noise, especially during their blistering live sets. Beginning with a stark acapella, 'Visions of Trees' soon becomes proof that just two people can create something great using just two instruments and in this case mainly two chords. Their debut full-length 'Dead Wolf Situation' was released last year in 2012, and made my top 50 albums of the year list. 'Visions Of Trees' is the latest single to be lifted from the LP, backed by a distortion-heavy remix of the superb 'Cycle One' from the intriguingly anonymous 'Palimpest', where Tom's rampant rumble is brought to the front. Read my full review of 'Dead Wolf Situation' HERE.
Albums I've been listening to this week include new ones from Moby, Midlake, Holy Ghost!, Samaris, Metamono, Splashh, and the 3CD 12"/80's Club Classics compilation. I'm trying not to overplay Teeth Of The Sea's incredible new album 'MASTER', however it continues to astound more and more after every listen, so another dose of this mighty brainfuck can be hard to resist. Utilising a range of otherworldly sounds and reaching deep into their boundless imaginations, Teeth Of The Sea have put together something of a masterpiece. Here's a track from it called 'Black Strategy'. 'MASTER' will be coming on October 7.
Rewind: 1995 (continued)
Like the other months of the year, October 1995 threw a diverse variety of musical happenings into the charts, which at the time were still interesting and relevant enough for me to take notice of. Tracks I'd spin during my DJ sets included a Sister Bliss remix of Donna Summer's 'I Feel Love' (which I thought was great until I heard the vastly superior original), and an ill-advised dance cover of the Cranberries' 'Zombie' by ADAM Featuring Amy. Higher up the quality ladder were 'Weekend' by the Todd Terry Project, along with Wildchild's infectious 'Renegade Master' and Josh Wink's tweaky acid workout 'Higher State Of Consciousness', two club classics that both entered the Top 20 the same week. However the latter two tracks didn't find their way into my DJ sets until a few months later when they appeared on various compilation albums.

Away from dance music, I was still restricted to the charts, and often used to dig around the bargain basket in Woolworths in case I found something great for a reduced price. Sometimes I'd find something I was completely unfamiliar with and buy it simply because it was 29p on cassette. One such purchase was the dismal 'Have Fun Go Mad' by someone called Blair, which I bought before i had any knowledge of the Labour leader who shared the same name. I saw him a couple of years later miming the awful at a Galaxy 101 roadshow that took place at Longleat, Blair the singer that is, not the future prime minister. I can remember that piss poor piece of pop being re-released a few times due to its failure to make much of an impact on the charts, like the record company couldn't figure out why no-one wanted to buy such a rotten turd of a song. Perhaps because folk that were aware and had any sense were busy buying excellent records like 'Great Things' by Echobelly, 'What Do I Do Now' by Sleeper, 'Alright' by Cast, 'Fantasy' by the Levellers and 'Lucky You' by the Lightning Seeds. These were all songs that I didn't know about when they were first released, but soon came to my attention via Top Of The Pops and The ITV Chart Show over the coming months.

My Dad's club had just had a brand new jukebox installed, which was still using good old vinyl records. When new singles were added, old ones were removed and given to me by my Dad. Needless to say I was more than grateful to have them passed on to me, especially since my Dad would make some unwise choices like replacing a Beatles record with a Celine Dion one, meaning that the Liverpool legends would make another entry into my collection while customers at Bentley's would have to tolerate the wailing Canadian nuisance. Other records that i acquired included 'Love Spreads' by The Stone Roses, Ash's 'Girl From Mars' and a remix of New Order's 'Blue Monday'. In hindsight I'm glad that Dad didn't know much about indie music. Because he hadn't heard these songs, he didn't think they'd be worth including on the jukebox. 
Great indie music seemed to be finding me when I was just the right age for it to have maximum impact. Thankfully that band who released the year's summer anthem 'Common People' didn't turn out to be one hit wonders, as Pulp returned with the brilliant 'Sorted For E's And Wizz', a tale about someone losing their shit on drugs at a festival. At the time possibly an inappropriate thing for an 11 year old to be listening to, but then again it was sort of an anti-drugs warning as well as an amusing story. From the short lived Taylormade Sounds I purchased the CD single, the same one which led tabloid cunts The Sun to call for this "sick stunt" to be banned, claiming that the artwork to the CD encouraged kids to take drugs. Still, it was good to see Jarvis on the front page. 
More next week...