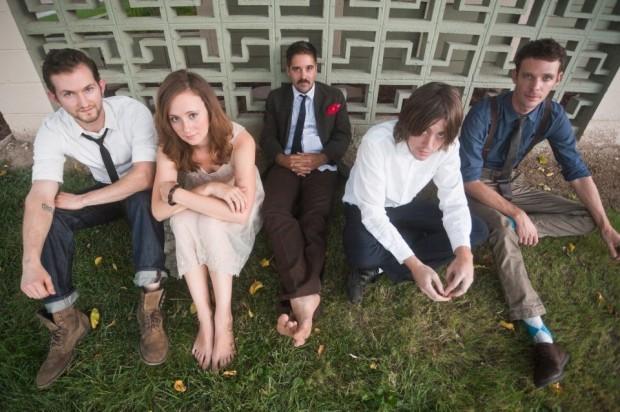 Four guys, a girl and a sandy place (Las Vegas) create the vibe that is Rusty Maples (@rustymaples) and today The Wild Honey Pie are proud to be premiering their latest single, "Monsoon". This indie-rock outfit has a diverse-as-anything combination of instrumentalists, from a lead singer and guitarist from soCal, a Midwestern hip hoppin' drummer and a classically trained cellist who was bred in the desert. And what do you get with this combination? A spoon-tappingly cool sound!
"Monsoon" is a folk-inspired track with an upbeat traveling beat, an array of addictive sing-along ooh and ahh harmonies and a hint of southern desert twang. On top of this, lead vocalist Blair Dewane's vocals rise above the instrumental layers clearly and strongly whilst adding comical hints at times. It's the perfect tune for a cute pre-summer-vibing T.V advertisement and lays closely in sound to Mumford and Sons, Of Monsters and Men or The Lumineers.
Listen to "Monsoon" first here!