Chic & Stylish Weddings
Chic & Stylish Weddings -
"Cale and I met while working together in a local Vancouver pub. We soon after started dating. Since day one we stayed inseparable, and even spent a full year and a half traveling together. We were together for 8 years already when he proposed…" This lovely couple tied the knot on Folengandros, a breathtaking Greek island and their rustic chic wedding was filled with so many beautiful details and precious moments as you will soon see.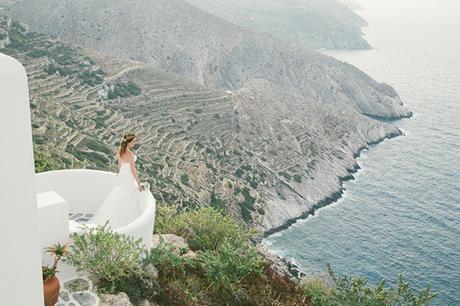 Photography : Wedart Photography
"My bridal bouquet had daisies, my mom's favorite flowers. My mom passed away when I was 14, and having daisies everywhere was my way of having her there with me. Because we got married in early June, daisies were hard to find. My phenomenal wedding planner bought 10 pots of the only daisies she could find, kept them in her apartment and cared for them until the wedding. They we're tiny, oxeye daisies but they were perfect…"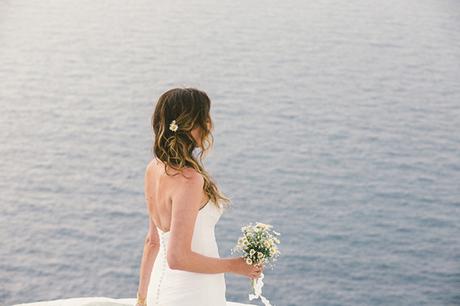 Photography : Wedart Photography

Photography : Wedart Photography
"The proposal was a complete shock to me as we were so happy together and never really talked about marriage. We were just happy being together. We were on a quick three week trip to Europe (which was short based on our previous travels) and as always we started the trip by going to my grandma's house first, in Serbia. Cale spent a lot of time with me there already, and knew that there was no happier place on earth to me than being at her house. The morning after we arrived, as soon as it was light enough (we were jet lagged) we went for a walk around my grandma's garden. It was always so nice to walk through my childhood memory lane. It was late September and most of the flowers were gone, but Cale found a single red rose bush with a few flowers left on it still. While I was admiring my grandma's flowers I completely missed the fact that Cale was on his knee with a ring in his hand…"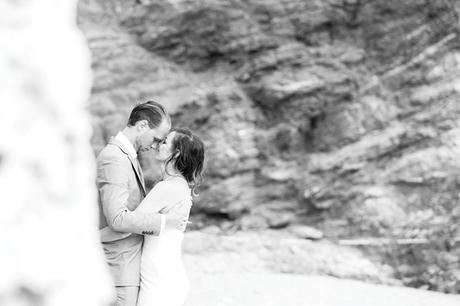 Photography : Wedart Photography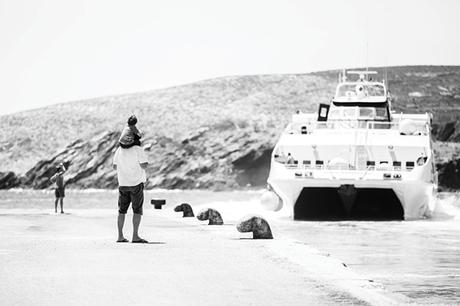 Photography : Wedart Photography
"We knew we wanted a destination wedding. We love to travel and we'll find any excuse to do it. Having a wedding abroad meant we'd get to do what we love doing most, and we'd get our closest family and friends to do it with us. Greece was a no brainer… we've been there before and have many fond memories of our times spent there. And who would say no to a trip to Greece? Choosing Folegandros Island was the best decision ever. We wanted our friends and family to see the true Greece, undisrupted by tourism."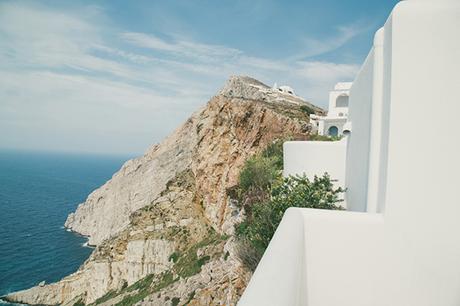 Photography : Wedart Photography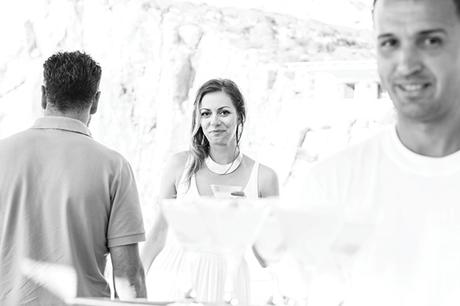 Photography : Wedart Photography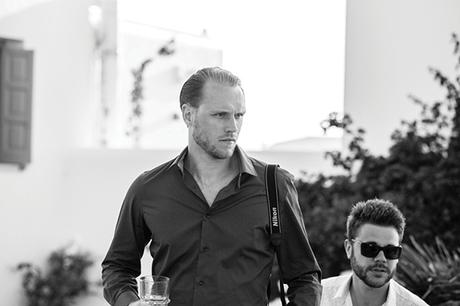 Photography : Wedart Photography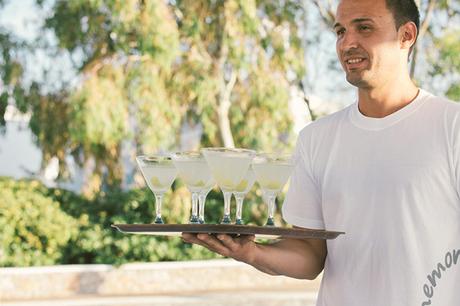 Photography : Wedart Photography

Photography : Wedart Photography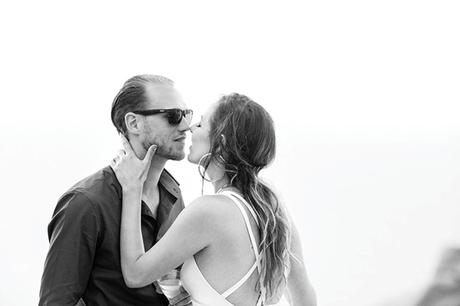 Photography : Wedart Photography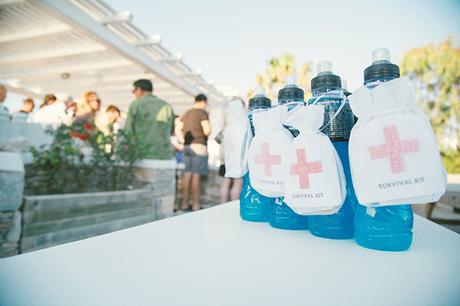 Photography : Wedart Photography

Photography : Wedart Photography
The bride's advice "Get a wedding planner that you can really trust and then relax, and enjoy the moment. It all goes by so quick. Our main goal was to create the perfect atmosphere. Our beach venue was beautiful, even with no decorations it would of been pretty. The details of the colors, the perfect menu, and decor didn't matter that much to us. We counted on our planner to pick a good restaurant to cater the food. We didn't have a set menu, we let them choose what they thought was best. And it was amazing, and a fun surprise for us too. Obviously make sure the restaurant is chosen wisely…"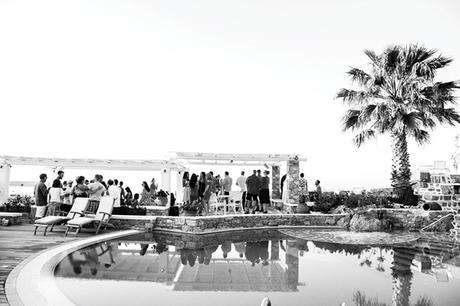 Photography : Wedart Photography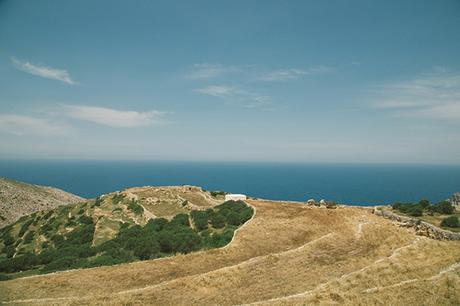 Photography : Wedart Photography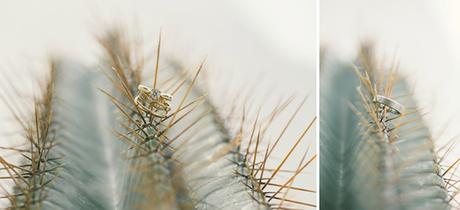 Photography : Wedart Photography
"Because everything was planned through skype and email, my wedding planner and I kept a continuous vision board through pinterest. It was honestly the best way to gather all the ideas and express what I wanted without physically being there…"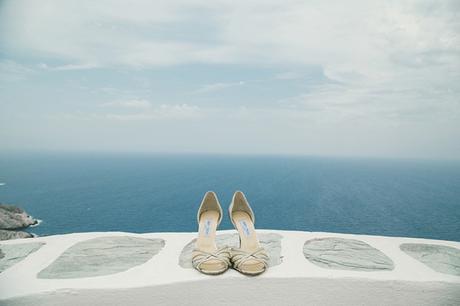 Photography : Wedart Photography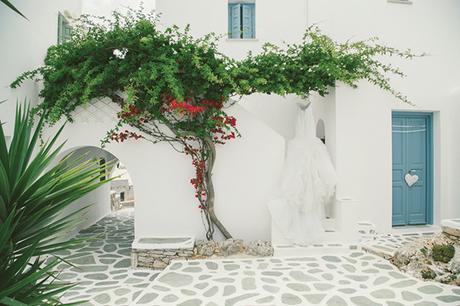 Photography : Wedart Photography
"All of our guests stayed at the Anemomilos apartments, (we booked out the whole hotel), and it was because of this hotel that we stumbled across Folegandros. The hotel is the most magical place on earth…"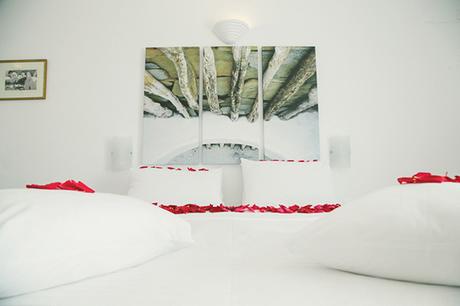 Photography : Wedart Photography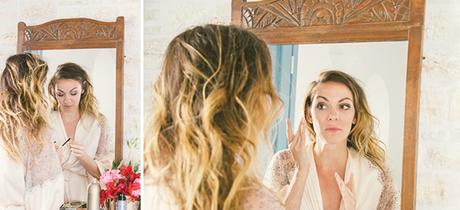 Photography : Wedart Photography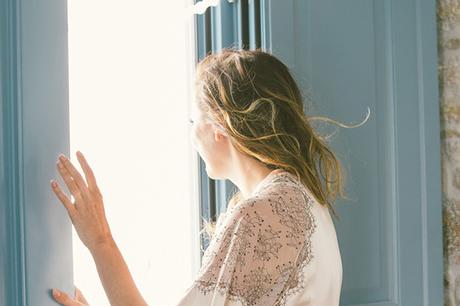 Photography : Wedart Photography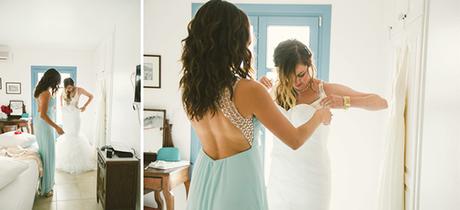 Photography : Wedart Photography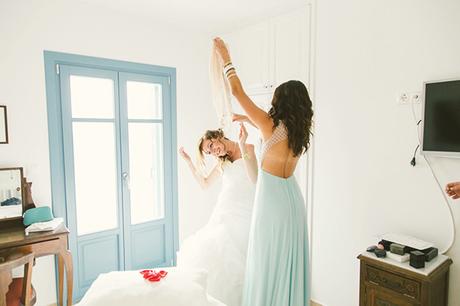 Photography : Wedart Photography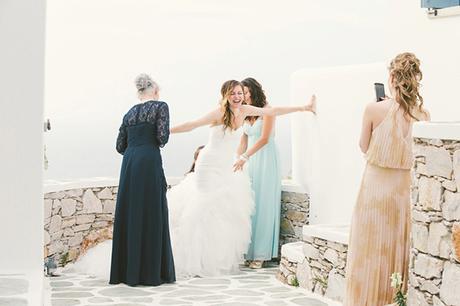 Photography : Wedart Photography
"My wedding dress was a white Pronovias sweetheart mermaid dress that tightly hugged the torso, with a ruffled organza mermaid bottom. I had the back altered to be lower and the train extended to be longer."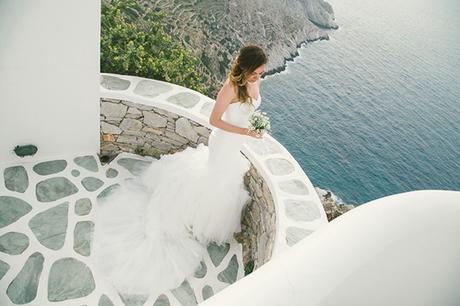 Photography : Wedart Photography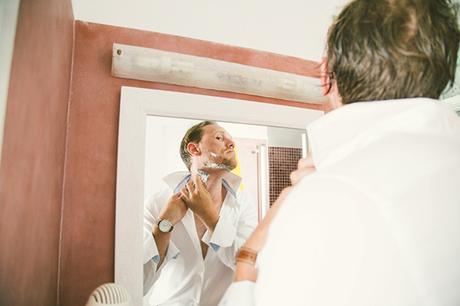 Photography : Wedart Photography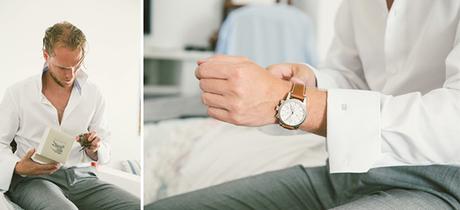 Photography : Wedart Photography

Photography : Wedart Photography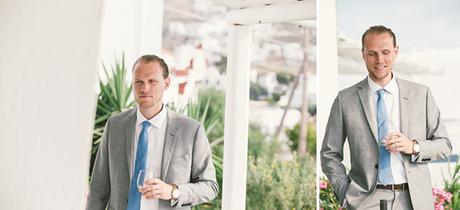 Photography : Wedart Photography
"We decided to get married on Agali beach, where we had a private beach party. It was a very casual ceremony just before the sunset, with about 55 guests. There wasn't a predominant color scheme. It was all just light, white and airy with accents of gold. We only set out a few chairs out (for my grandma, and our parents) and everyone else stood around us while we exchanged our vows. The dinner to follow was set along the small pier, surrounded by hundreds of candles for lighting. The rest of the night was spent dancing in the sand until the sun came up."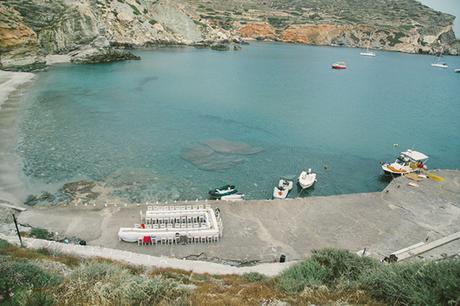 Photography : Wedart Photography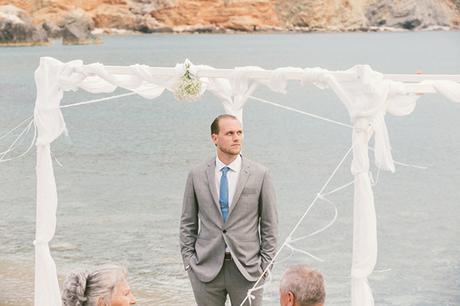 Photography : Wedart Photography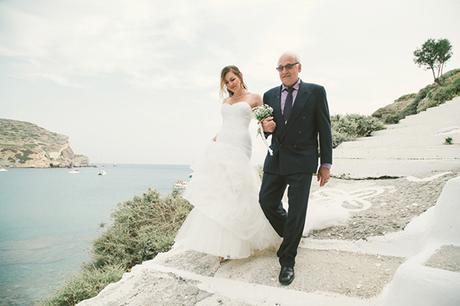 Photography : Wedart Photography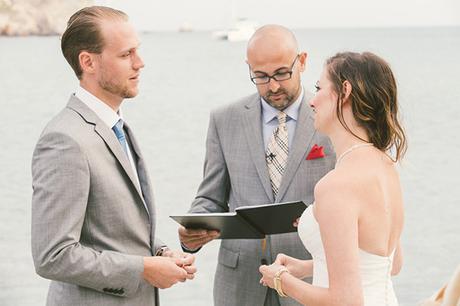 Photography : Wedart Photography

Photography : Wedart Photography
We asked the bride to share with us her favorite moment "Everything! How do I choose just one moment… We were surrounded by all our loved ones in a beautiful setting with a beach to ourselves. The scenery and location really did make the wedding though…"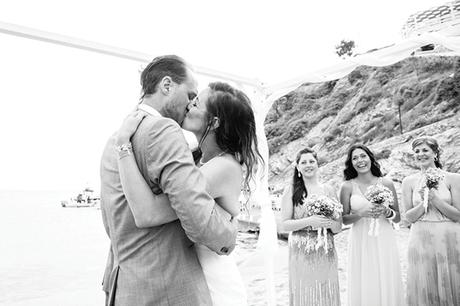 Photography : Wedart Photography

Photography : Wedart Photography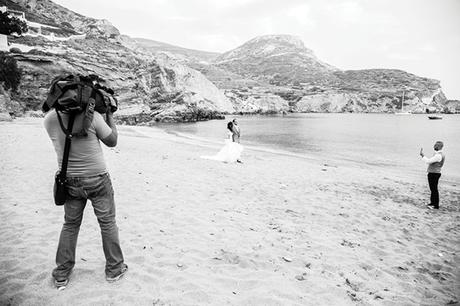 Photography : Wedart Photography
"Our wedding was also featured on 60 MINUTES (Greece)… that was probably the craziest part!"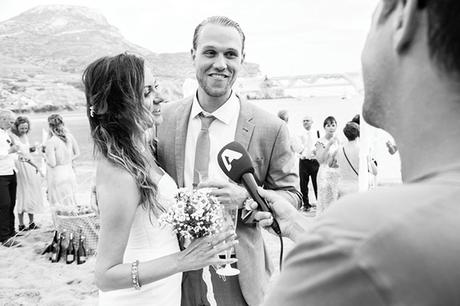 Photography : Wedart Photography