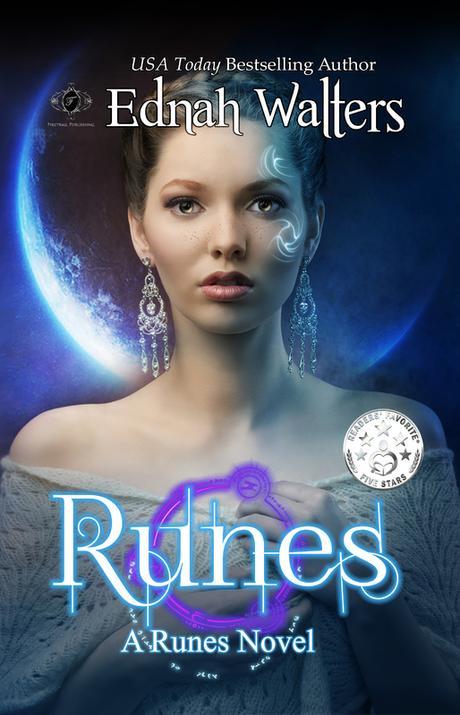 Runes
Runes Series Book 1
by Ednah Walters
Genre: YA Fantasy, Paranormal Romance

Seventeen-year-old Raine Cooper has enough on her plate dealing with her father's
disappearance, her mother's erratic behavior and the possibility of
her boyfriend relocating. The last thing she needs is Torin St.
James—a mysterious new neighbor with a wicked smile and uncanny way
of reading her.
Raine is drawn to Torin's dark sexiness against her better judgment,
until he saves her life with weird marks and she realizes he is
different. But by healing her, Torin changes something inside Raine.
Now she can't stop thinking about him. Half the time, she's not
sure whether to fall into his arms or run.
Scared, she sets out to find out what Torin is. But the closer she gets to
the truth the more she uncovers something sinister about him. What
Torin is goes back to an ancient mythology and Raine is somehow part
of it. Not only is she and her friends in danger, she must choose a
side, but the wrong choice will cost Raine her life.
Goodreads * Amazon * iTunes * B&N * GooglePlay * Smashwords * Kobo

Taking a deep breath, I opened my door and slowly walked down our driveway. My heart pounded hard as I started down the sidewalk and headed for Torin's front door. I paused before hopping onto the porch. Once again, I gave myself a pep talk before pressing the doorbell.
No response. Okay, leave. You tried.
But I couldn't leave now that I'd made it this far. I pressed the doorbell again and angled my head to listen for movement from inside. Nothing. The garage door was open and I'd seen his Harley, so I knew he was home. Maybe he was asleep. Relieved, I turned to leave.
He yanked the door open. "Can't stay away from me, can you, Freckles?"
"Don't flatter…" My voice trailed off when I found myself staring at his bare chest. Not that I was complaining, but did he have something against shirts? "Yourself," I finished weakly.
He chuckled, drawing my attention upwards, past the water droplets on his chest to the wet hair caressing his shoulders. At least he had a legitimate reason for walking around shirtless this time. Still, you'd think he'd put on a shirt before answering his door.
"Can we talk?" I said.
His brow shot up. "About?"
"The incident at the park."  
He looped a towel I hadn't noticed around his neck, crossed his arms, and leaned against the doorframe. His eyes narrowed. "What incident?"
"You know, when that girl attacked me and—"
"You tripped and landed on your lovely ass?"
"Lovely…?" My face warmed. "That's not what happened and you know it," I protested.
"That's what I saw."
"Liar."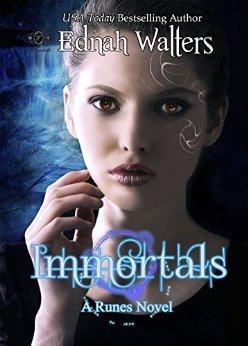 Immortals
(book 2)
Goodreads * Amazon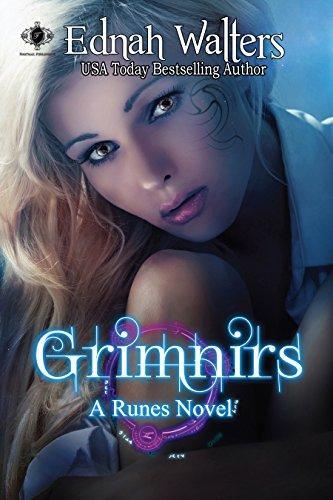 Grimnirs
(book 3)
Goodreads * Amazon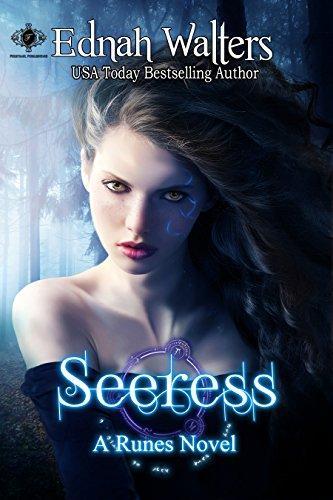 Seeress
(book 4)
Goodreads * Amazon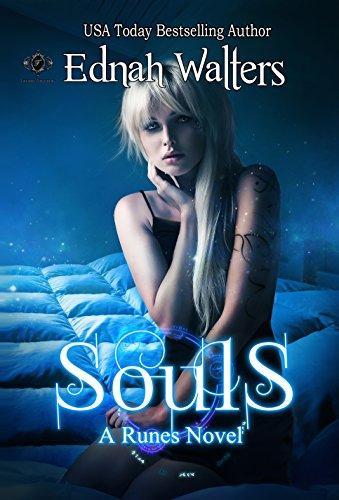 Souls
(book 5)
Goodreads * Amazon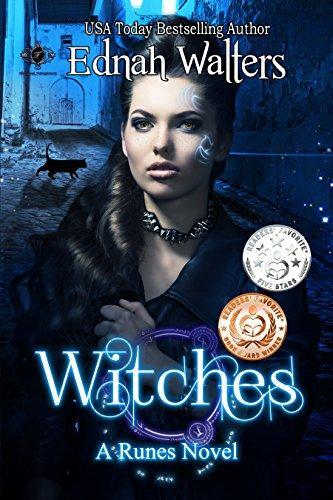 Witches
(book 6)
Goodreads * Amazon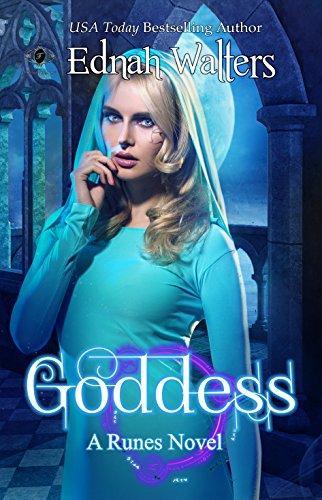 Goddess
(book 7)
Goodreads * Amazon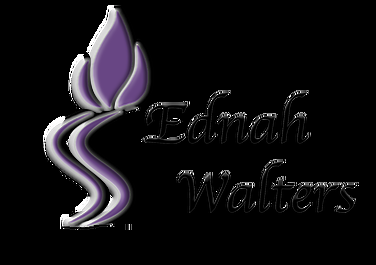 USA Today Bestselling Author Ednah Walters is a multi-published author of
four different series--her Norse-mythology-based bestselling YA
Paranormal romance series, RUNES(YA-Paranormal Romance) and Nephilim
THE GUARDIAN LEGACY-(YA fantasy romance).
She also writes contemporary romance under E. B. Walters. The Fitzgerald
Family series started with SLOW BURN. There are six books in this
series. Her new USA Today bestselling series, INFINITUS BILLIONAIRES.
Impulse (book 1) was published in January 2015. Indulge (Aug 4th).
Website * Newsletter * Facebook * Twitter * Pinterest * Instagram * Goodreads * Amazon

a Rafflecopter giveaway