ARC Welder is a new Chrome browser app developed by Google that allows you to run Android apps directly on your computer. The app was originally intended for developers to package APKs, but you can also try it to have some fun.
Google released the first set of apps, including Evernote, Vine and Duolingo, for Chrome OS back in September announcing the ARC (App Runtime for Chrome) project. The tech giant appears to be working on expanding its reach with this version for other platforms.
How to Get Started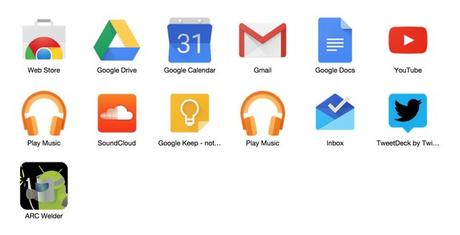 (Image credit:
Ars Technica
)
ARC Welder works pretty much on any platform, including PC, Mac, Linux, and Chrome OS, as long as you have the latest version of the Chrome browser installed.
Install ARC Welder via Chrome Web Store.
Open the ARC Welder and attach the APK file for your Android app.
After selecting the options, hit launch app.
Installed apps will appear in Chrome Apps list.
Bugs and Issues
Since the ARC Welder is still in Beta, most of the Android apps will not work properly on computers. If you run into any problems, try updating runtime. Of course, using an app designed for phones won't work just as well on a computer, so don't expect it to work exactly like on your phone.
Services like BlueStacks already offers robust solutions for smoothly running Android apps on computers. However, Google might be onto something with this new technology, which could allow us to work with Android apps across platforms someday soon.
[ Via: BBC / Source: Chrome Developers ]
(All images, trademarks shown on this post are the property of their respective owners)
Follow @nrjperera – Roshan Jerad Perera