I always find there aren't enough selection of tops for girls to coordinate with skirts.  Especially during the holiday season.  There's frilly, fancy skirts.  Then there's lovely, sparkly tops.  But you can't pair them together.  And I always feel a simple tee won't do a frilly, fancy skirt justice. So I took matters into my own hands, and made my own.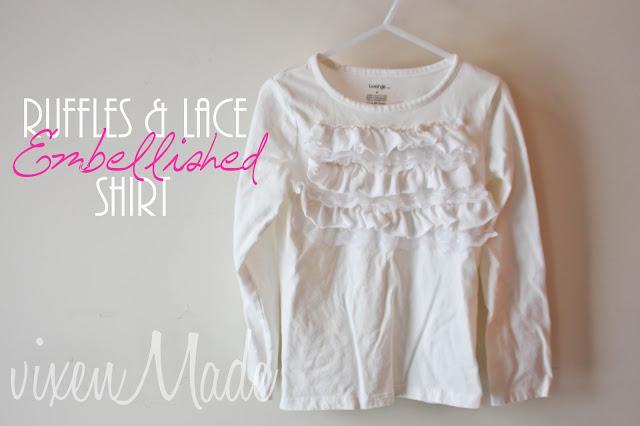 It's perfect with all her skirts and with the color being an off white, it goes with anything! Here's how... You'll need an plain shirt, lace and scrap jersey knit material (preferably in the same color as your shirt).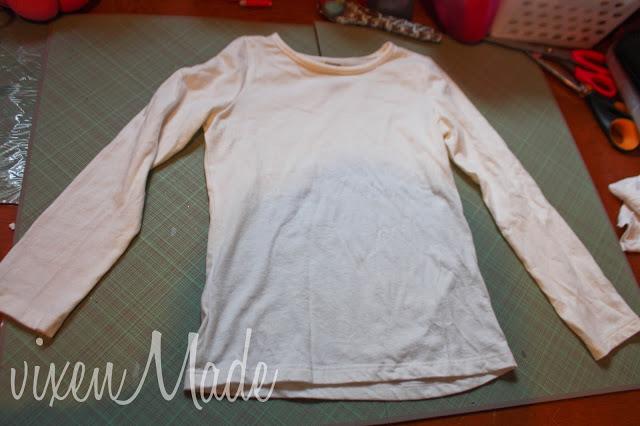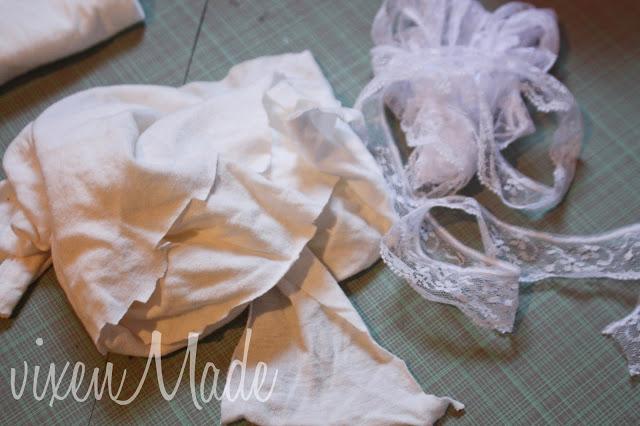 Cut your knit fabric in strips using your rotary cutter or scissors.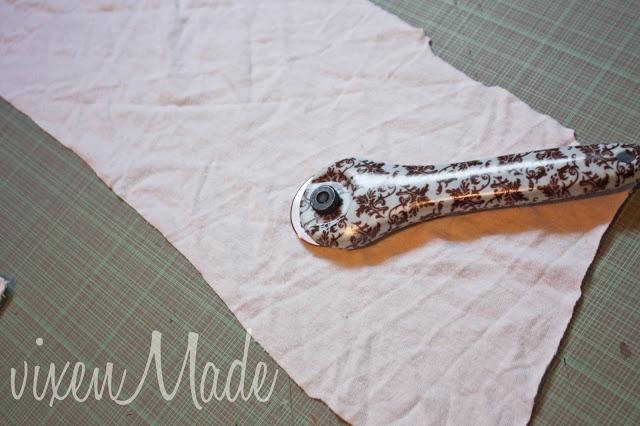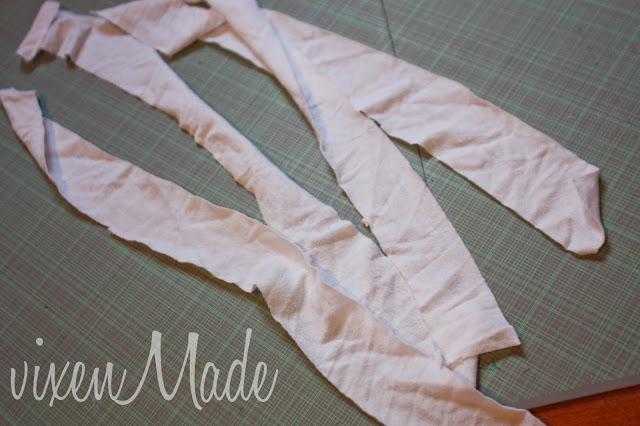 With your sewing machine on the highest tension and the longest stitch, ruffle your strips of fabric.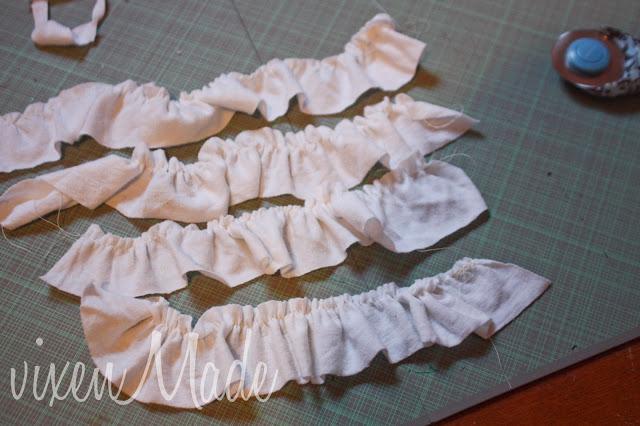 Begin by pinning on one strip of the ruffled fabric, like so.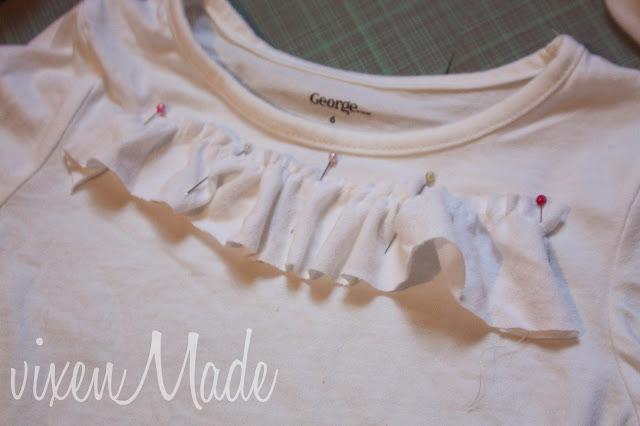 Sew it on to the shirt going along the existing stitch.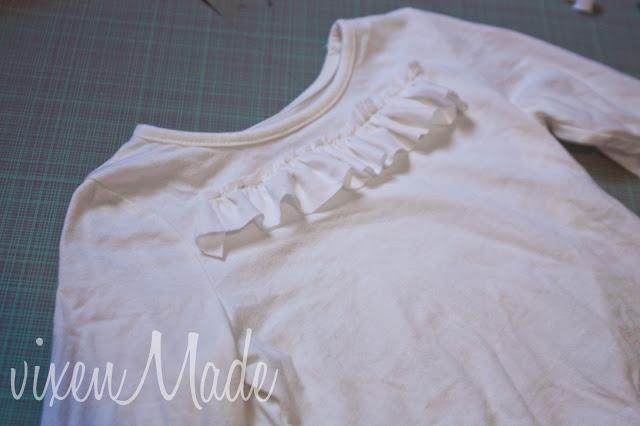 Then, lift your ruffle and pin on your lace using the same length.  You want the lace to show, but just not the top of the lace.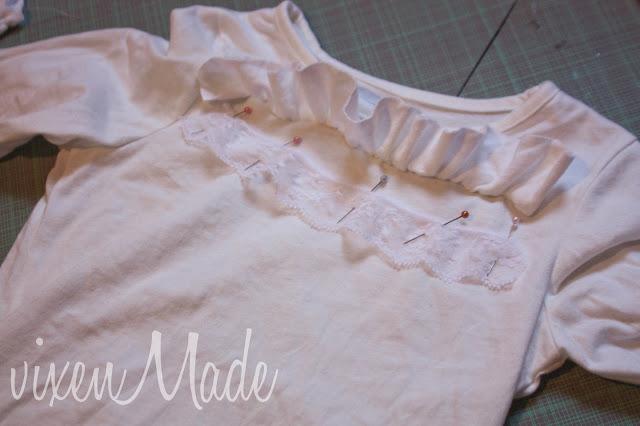 Sew it on the same way.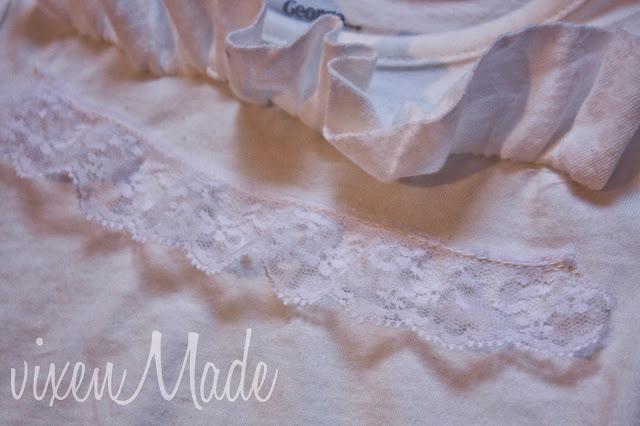 It should look like this so far.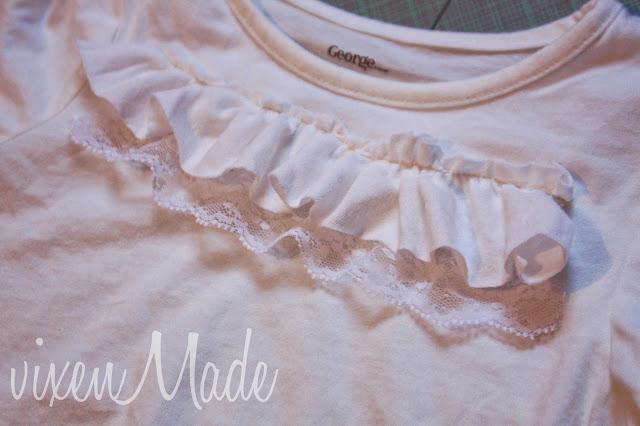 Continue along doing as many layers as you like, I went with 3 layers of each.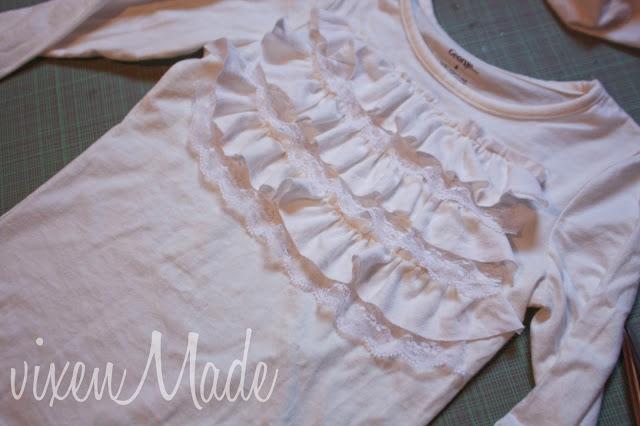 I love how its fancy without being overwhelming.  And the best part is, my daughter LOVES it!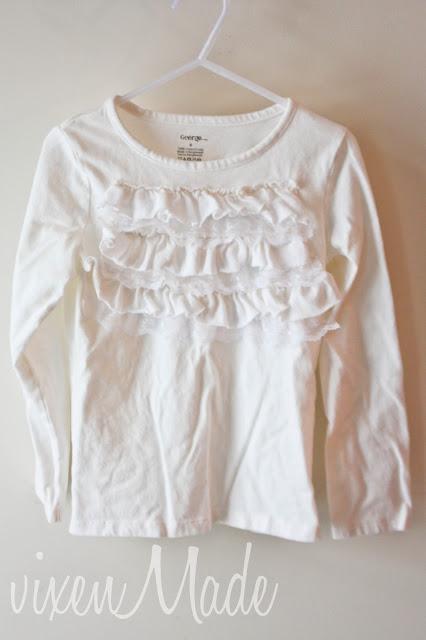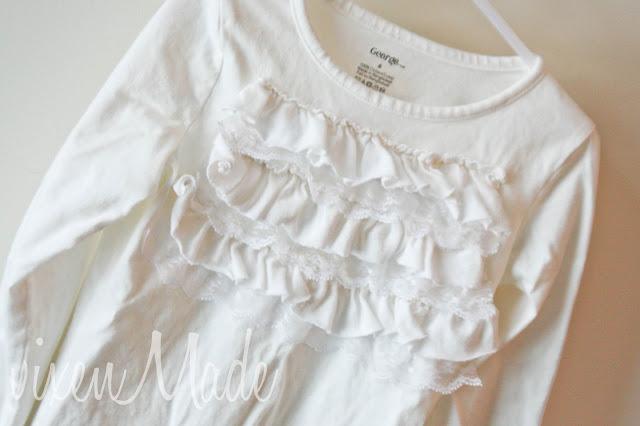 Hope you have a fabulous Christmas, everyone!!

I link up here!