Named after the god of thunder from Celtic mythology, the Taranis was first unveiled by BAE Systems in 2010. The Royal Air Force has been testing the Taranis ever since and now the footage of this aircraft in action has finally been unveiled. Initial test flights were reportedly successful. BAE Systems claims that this aircraft will be able to beat the speed of sound,"eventually". The goal here is to enter "contested airspace" with no detection and unleash its' full wrath without risking the lives of a pilot.
"The first flight of Taranis represents a major landmark for UK aviation. The demonstrator is the most advanced air system ever conceived, designed and built in the UK," said BAE's Nigel Whitehead "It truly represents an evolution of everything that has come before it."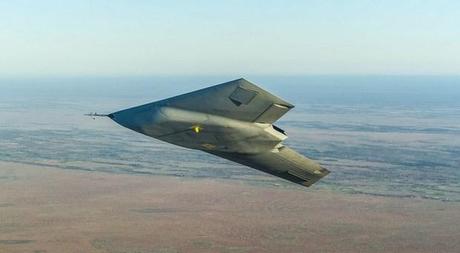 Read Also: Martin Aircraft's Personal Jetpack to Hit Stores This Year

According to BBC, this unmanned aircraft is said to be "the most advanced aircraft ever built in Britain." It's certainly admirable how they made this aircraft look so awesome while stuffing it with the best technology. Let's see the US Air Force beat this.
Watch a real-life Cylon Raider in action after the jump.

(All images, trademarks shown on this post are the property of their respective owners)
Follow @nrjperera - Roshan Jerad Perera