The last of our Wanderlei Silva fights, this time we see Wanderlei Silva vs Chris Leben.
A little back story on this fight. Lebel initially called out Wanderlei Silva by saying "Come on Wanderlei, I'll take you out too", after winning the fight with a triangle choke against Yoshihiro Akiyama at UFC 116. Somewhere around July 2010 however, Silva underwent knee surgery which kept him out of the octagon until early 2011. Moving on to the 4th July 2011, and we see Dana White announcing that Silva would be fighting against "The Crippler" (Chris Leben) at the upcoming UFC 132.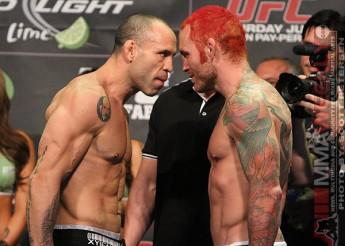 Many feel Wanderlei Silva vs Chris Leben was one of Silva's worst losses yet, even more amplified by the fact that Dana White commented that this would be the best time for Silva to retire.