Roughly a week after I wrote this first article about the new foundations in rotation in my kit, I stumbled (who really does that?) into The Body Shop and found this: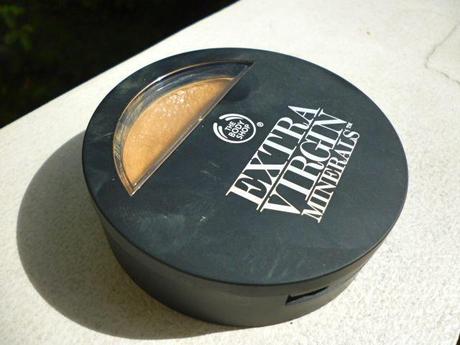 If you've been reading beauty blogs, you probably saw the media blitz about the body shop's extra virgin minerals collection. they also have liquid and powder foundations. Since I'm one always searching for matte and full-ish coverage, I chose the cream. (also mega intrigued about bobbi brown's mineral make-up) The extra virgin refers to olive oil, not necessarily that the minerals are more untouched than others. Heehee. Though The Body Shop had released a mineral make-up collection earlier, that they had choices apart from powder was intriguing. Though you have to admit, they're a bit late in the game. MAC released their mineralized skinfinishes (and its liquid foundation counterpart) years ago. 
I bought this with the rationale that I need a foundation to use everyday, and why not have the one that's supposedly good for your skin? (heehee. make-up logic, I know, i know!) 
Comes in a compact with a mirror, with a brush hidden below. So you might get disappointed that the size of the compact doesn't necessarily mean more product. Yes, this has been used and loved. Hahahaha. So it comes neater, I promise! Also, make sure to try them out—they come in various undertones—pinkish, yellowish!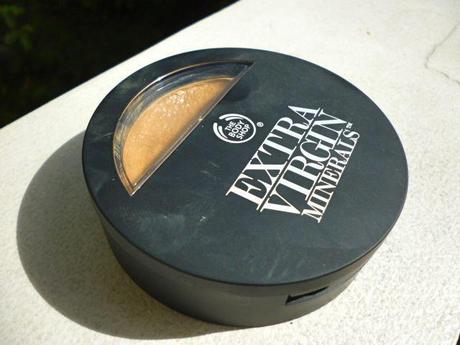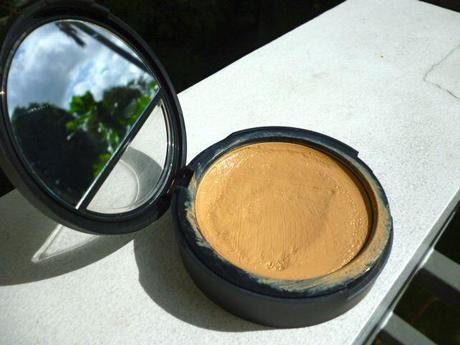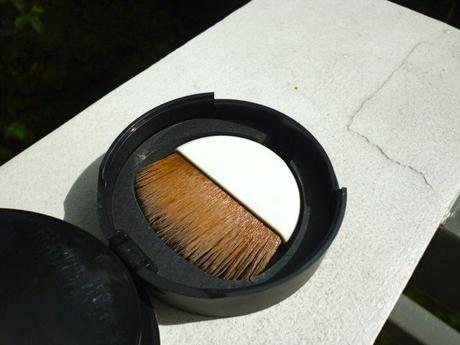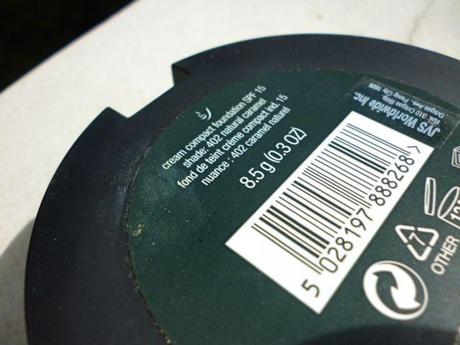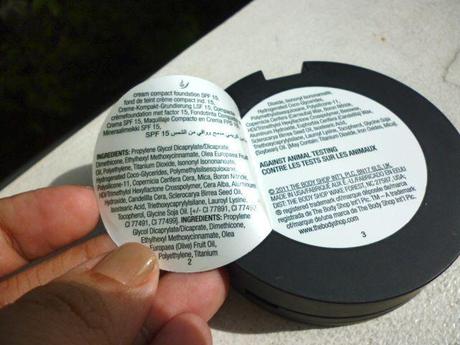 See the full gallery on Posterous
I apply using the brush, but buff in using a kabuki or stippling brush, or roll it in with a sponge. Though it's a cream-to-powder finish, I still set with powder (ideally, I'm thinking they'd hope you'd get the powder version of the mineral make-up.) If you've seen me without make-up, then you know I don't go anywhere without corrector/concealer (MUFE correctors+MUD concealer)—but I think the coverage is good enough for people with clearer and even-toned skin. It doesn't last forever (like maybe 5 hours in an airconditioned room, max?)—but I only really wear this when I'm running around for errands. If I'm going for something with more serious needs for hair&make-up (vaccuming and maybe washing windows,) I go for other things in my kit. 
Here are some comparison swatches, the body shop is on top, then chanel vitalumiere aqua, then makeupforever HD.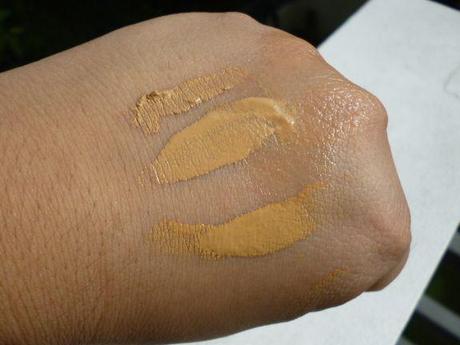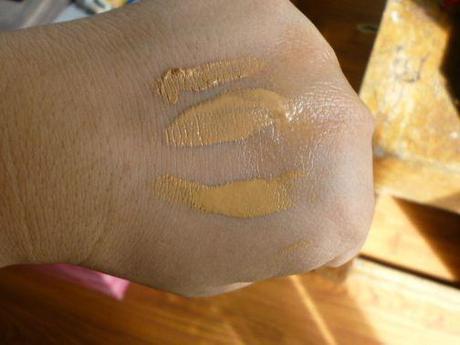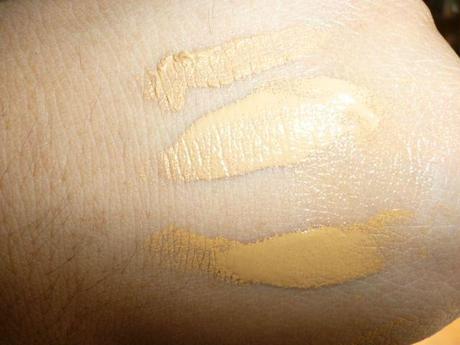 See the full gallery on Posterous
(in sunlight, in the shade by natural light, then inside with flash)
*oh you'll notice that the chanel vitalumiere aqua looks watery, this is what happens when you don't shake the foundation. so do. shake. your. foundation.before.using. then. repeat. 
Here are the swatched on my face—you can see the range of my morena foundations. I adjust the face powder I use to make it perfect (a combination of yellow-toned ben nye or kryolan transclucent powder and MUD loose powder in Desert)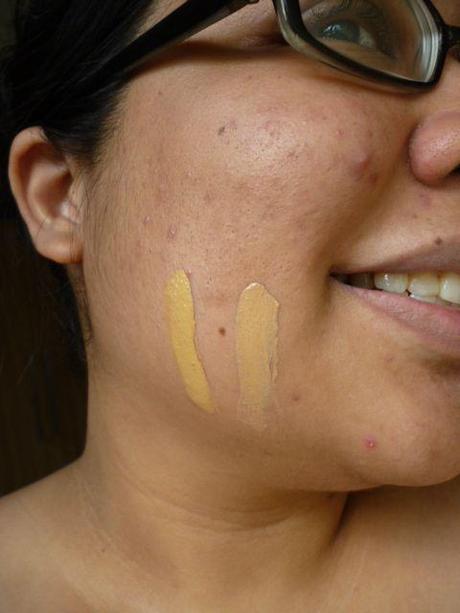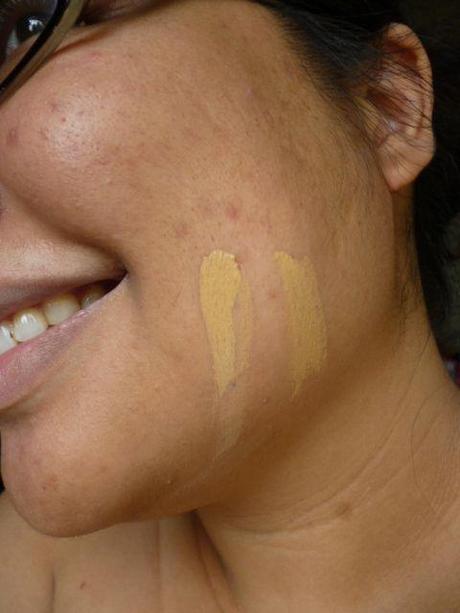 See the full gallery on Posterous 1st image (on my left cheek, beginning with the shade closer to my ear): MUD Cream Foundation in YG 3 (best mixed with the GY1 shade, too) then The Body Shop Extra Virgin Minerals Compact Foundation in Natural Caramel. 
2nd image (on my right cheek, beginning with the shade closer to my ear): MUFE HD foundation in #153 then the Chanel vitalumiere aqua in Desert Beige.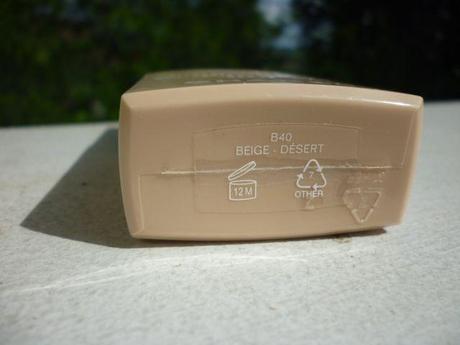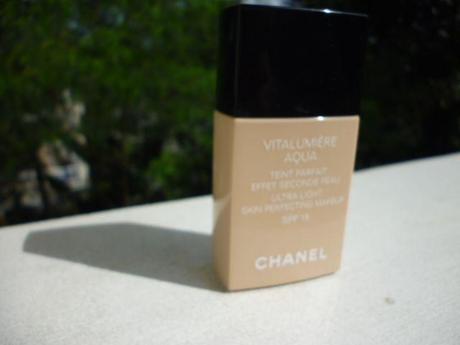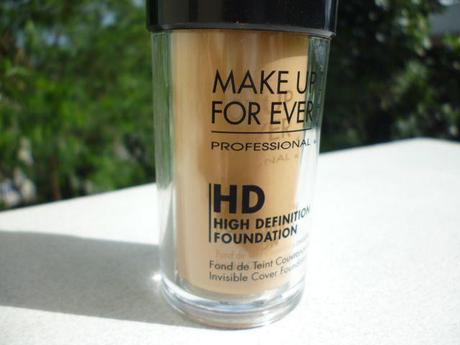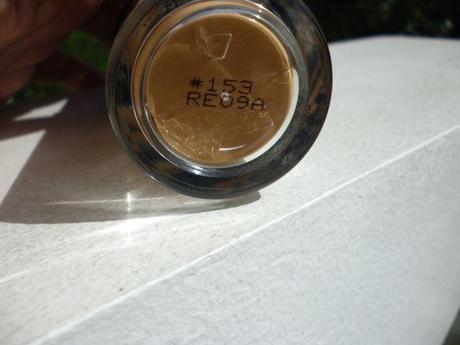 See the full gallery on Posterous
The Body Shop Extra Virgin Minerals Compact Foundation is PhP1,500 ( i think i got it on a promotional price?) and is available in all The Body Shops around. 
Permalink | Leave a comment  »