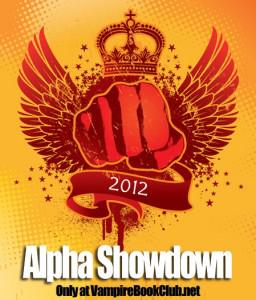 Great news!
As you probably already know (from casting your vote in the previous round) Eric Northman beat Tohr from the Black Dagger Brotherhood series in the Vampire Book Club's Alpha Showdown 2012!
He has moved on to the next round…which is this one! This time he is up against a woman! Yes, you read that right! A woman by the name of Kate Daniels from the Kate Daniels series, written by Ilona Andrews.
The poll will be open for two days (closing at 11:59 p.m. CST on May 26).
We can't have Eric lose to a woman can we? Come on, Team Eric…what are you waiting for? Cast your vote for Eric Northman in the Alpha Showdown, so he can move on to the next round!
At the time of this post, Eric was LOSING!
Please share this and tell everyone to vote for Eric as much as they can!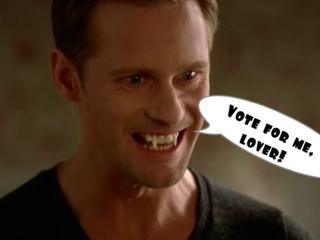 You see? Eric wants you to vote too!
Thanks Eric & Sookie Lovers!