I love
Chowstalker.com
so much! I find such gems there, food-wise, and get to experiment to my heart's content. :)
Today my experimentation was
Rosemary Flaxseed Crackers
.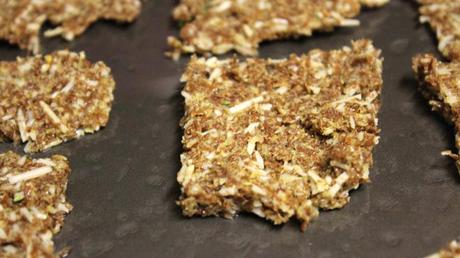 Before baking.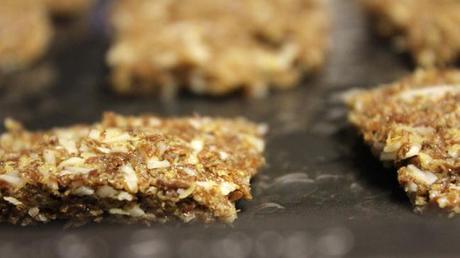 Another angle.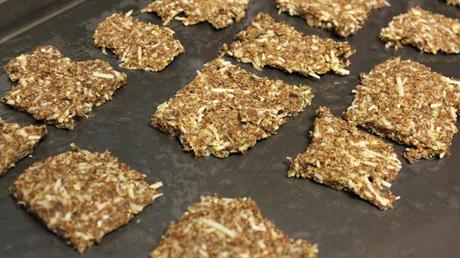 Into the oven they go...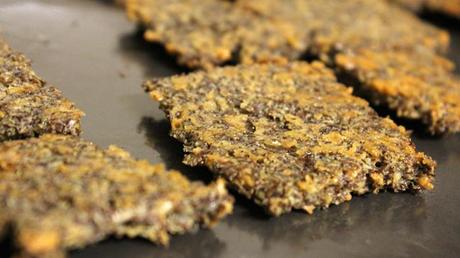 Warm & crisp & just out of the oven!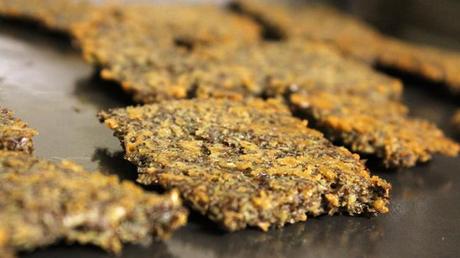 Look at that beautiful cheese. I used a parmesan/romano/asiago blend.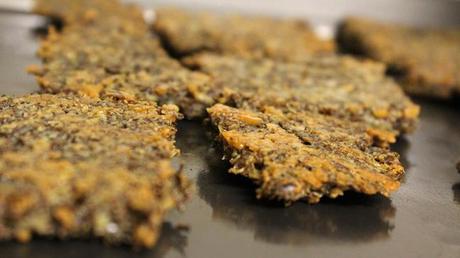 YUM!
I followed the recipe, except that I forgot to sprinkle salt on my squares, and I should have done her baking trick/tip to get the crackers to be more harder and cracker like. Incidentally, after a day, they are more like a thin bread. They taste so-so, but the taste of the flax is too overpowering for a bread-like consistency, in my opinion. I will definitely try to get these to a more cracker-like consistency next time. :)
It's my cousin's birthday tomorrow, so I also made a cake! It's a Redless Red Velvet cake, made with coconut flour. Redless because I personally didn't use any dye. :)
It's not that pretty, unfortunately... but so far the frosting is AMAZING!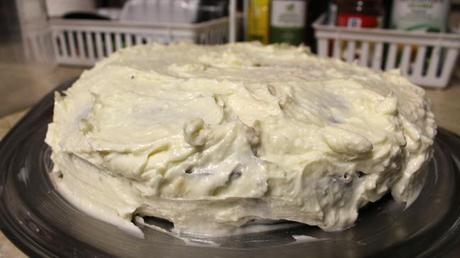 Hello cake.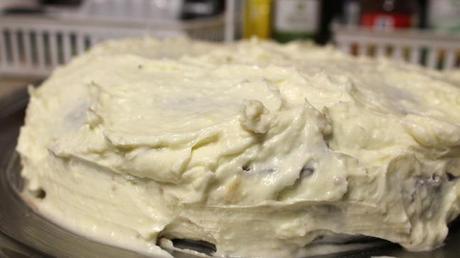 Sorry I can't frost...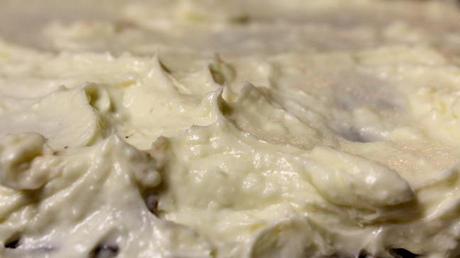 Gosh this frosting is too, too good. *Licks fingers*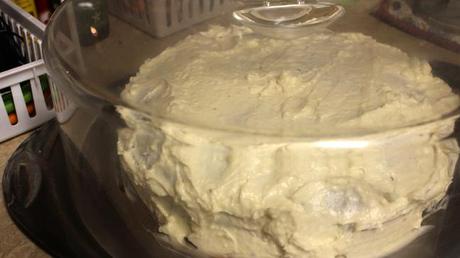 Ready for tomorrow!