Rory Gallagher during the Deuce recording sessions
The first six Rory Gallagher albums are been re-issued. Daniel Gallagher, Rory's nephew, is the producer. They have used the original original 1/4" tapes.
Sony Music in association with Capo Records and Legacy are proud to re-issue the first six original Rory Gallagher albums in chronological release date order – "Rory Gallagher" (1971), "Deuce" (1971), "Live In Europe!" (1972), "Blueprint" (1973), "Tattoo" (1973) and "Irish Tour '74" (1974). These seminal re-issued albums celebrate 40 years since the start of Rory's solo career.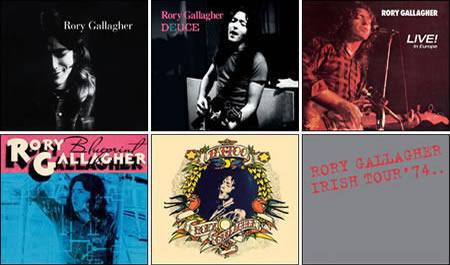 The Irish blues guitar maestro died of complications of a live transplant in 1995. Four of the six albums contain bonus tracks. The albums will be available on CD, digital and vinyl.