Hi there!
I'm still on my blogging hiatus in case you were wondering and this is mostly to show you that I'm still alive :)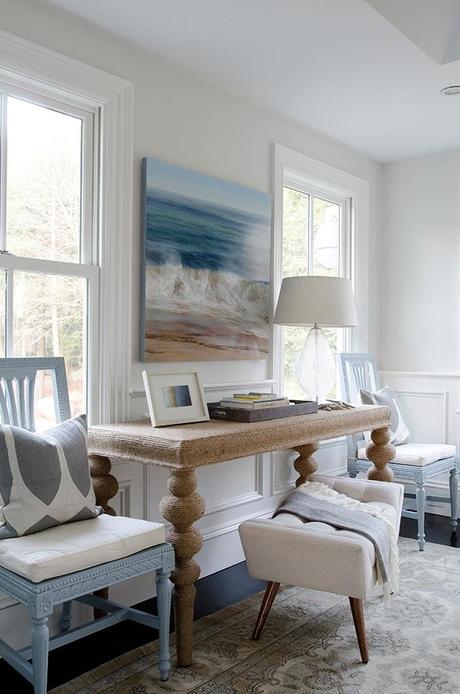 Source
Have you ever seen such a gorgeous desk?
After seeing this picture over on House of Turquoise a while ago I knew I had to wrap some kind of furniture in rope. But it had to be something with a bit of shape to it to mimic the voluptuousness of these legs.
Nothing I had quite fit the bill, but an old wooden Ikea side table that I'd been thinking of doing something to kind of volunteered itself and it kind of had some shape to it. About 400 ft of 1/4 inch sisal rope and mounds of hot glue later I had this (buy a lot more rope than you think you need, ok?)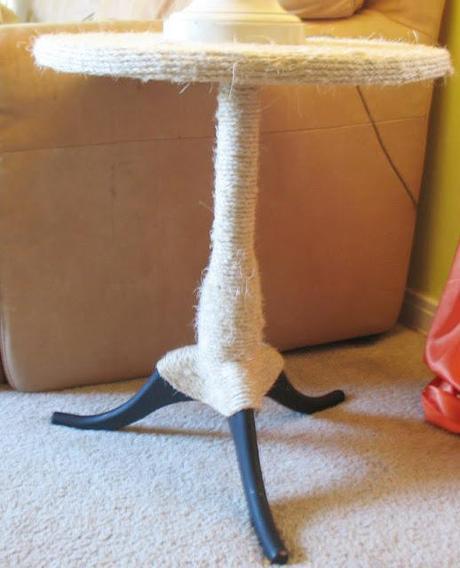 I left the feet bare. I wasn't sure I had enough rope to cover all three of them, and maybe it would have looked kind of awkward for such dainty feet? Who knows, but I just painted them with some black craft paint I had on hand.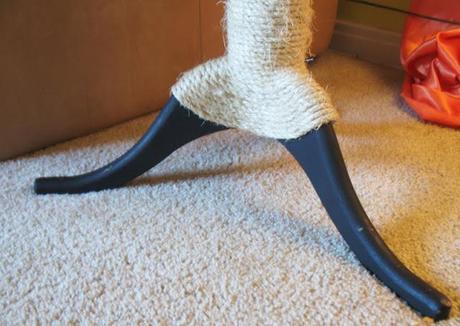 The paint already has nicks (thanks to the Riotous Two, i.e. the kids).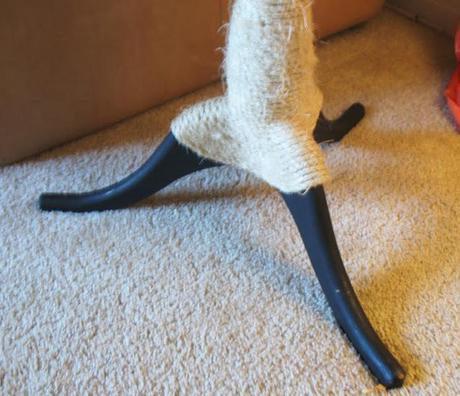 And if you look a little bit higher up on the table leg the rope has been scratched up by the cat.
I can't blame her much for that, unfortunately. It looks exactly like her existing scratch post and I didn't think about this before making the table. She's so grateful that I made her a new one for the living room, if slightly confused over why I shush her every time she uses it :).
Poor cat. And poor me because I'm sure it's just a matter of time before she has it in shreds. In a pinch I can probably peel off the worst bits and replace them. If it's still worth the trouble by the time we get to it.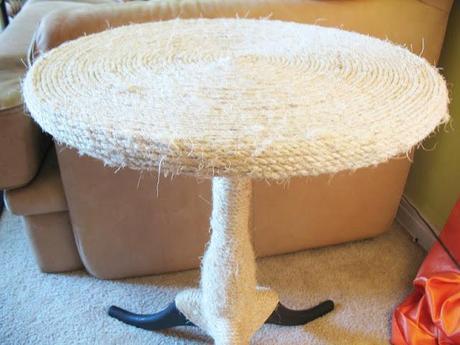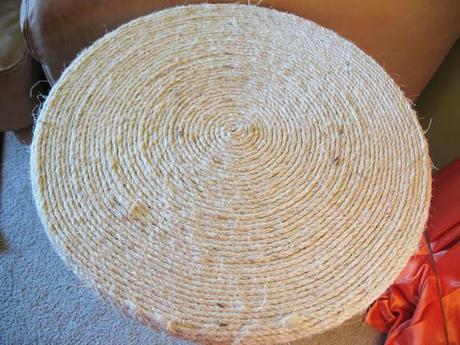 I like the texture of it now and the black feet give it a bit of tribal edge to go with the rest of our living room. I don't mind the flyaway rope fibers but I'm pretty sure you could just go over it with a coat of poly to remedy that, or a coat of stain if you wish to change the color. It may even discourage use by little paws?
I used hot glue and it's not the most permanent medium. You should probably use something like construction adhesive to make sure the rope stays put.
I think I will do this rope thing to something else in the future and this was probably only my test run :) For now it adds a little something to this table and the room as a whole, though the effect is far from my inspiration piece (insert longing sigh here :)).
Happy midsummer's day (don't ask, Swedish holiday) and enjoy the summer until I pop back in again!