Hello everyone,
Today I shall be reviewing the ohh so famous Roop Mantra Ayurvedic Face cream in this blog post. If you read my blog regularly you would know that I had featured Roop Mantra Face Washes and my review on them,do read them here if you haven't yet. Roop Mantra is not an unknown brand to Indians and even those living abroad as they have made their presence abroad as well. I tried the cream which I have seen endorsed by celebrity Preity Zinta and have formed by opinion on the same.. Read on to know more....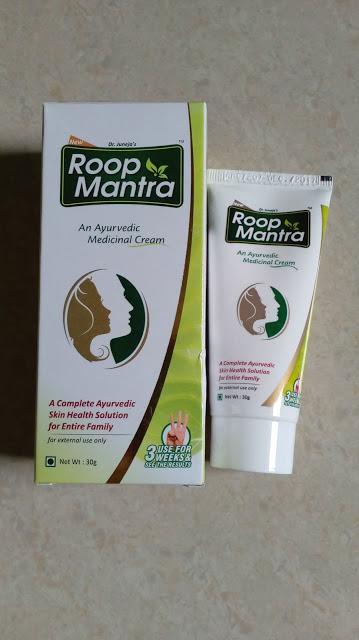 Roop Mantra Ayurvedic Face Cream Review
Price: Rs.93/- for 30g. Also available in sizes of  15 & 60g
You can buy online HERE or any medical & beauty stores
Ingredients: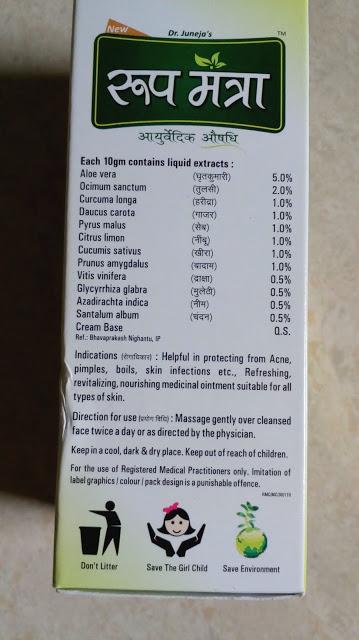 Roop Mantra Ayurvedic Face Cream Review
Roop Mantra Claims:
Roop Mantra Ayurvedic Medicinal cream penetrates quickly without forming any greasy film on the skin. It contains the goodness of natural ingredients and helps in maintaining skin elasticity, regenerating new cells and removing dead cells effectively. This cream is ideal to be used on daily basis and does not contain any side effects. It possesses anti-oxidant activities that neutralize free radicals which cause wrinkle or aging of the skin. It replenishes and rejuvenates the skin. It also improves skin tone, clears dark spots, brightens skin tone, moisturizes, soothes and softens the skin. This cream is very useful in preventing acne, dark circles, dark spots, pimples, blemishes, blackheads, wrinkles, microbial infections and enhances skin tone and provides skin's elasticity. Finally, it gives a glowing and healthy skin without causing any side effects.
Packaging:
The cream comes in a white opaque tube with all information required like ingredients & how to use printed on it. It comes enclosed on a cardboard box. It comes with a screw cap and is travel and user friendly.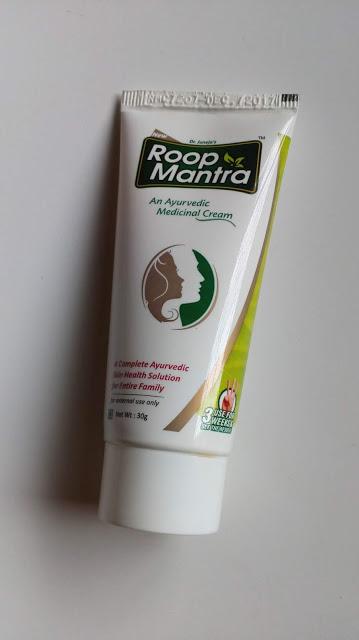 Roop Mantra Ayurvedic Face Cream Review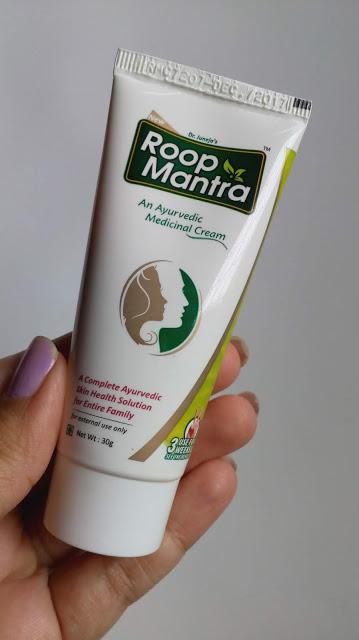 Roop Mantra Ayurvedic Face Cream Review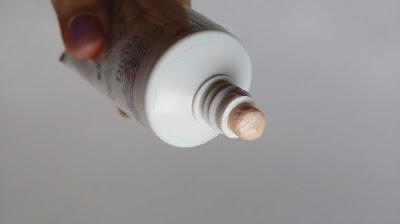 Roop Mantra Ayurvedic Face Cream Review
The cream is off white color and has a nice consistency very silky reminding of Vicco Turmeric Cream I have used in my childhood.However this is more better as it does not form a greasy layer and gets absorbed into the skin after application. This cream smells really nice and may disappear after some time of application. I would say regular use of this cream makes skin brighter and less problem free. This cream is best suited for those with oily to combination skin in my opinion.However my skin got oily after 2 hours as the weather is extremely humid in Mumbai. If you are a woman and use it under your makeup,setting your face with powder will work. This cream can be used by men and women as well which is great. From all the greasy creams I have tried in my life this works really well for my oily to combination hence I do recommend it totally.
MLWM Rating: 4.5/5Thank you for reading my blog. Have you tried Roop Mantra products before??? Do let me know in the comments section.
Just to let you know I do visit blogs once a week to comment and keep in touch with those who are frequent here on my blog.
Until next time.. Take care xoxo

P.S: PR Sample** Unbiased Review