Today, August 20th, 2013, marks our second year wedding anniversary!  
Even after two years of marriage, I still have days where this hardly seems real.  I often find myself staring at Ronnie in disbelief that he is actually in my life. So long I waited for him and now here we are… two years from the day we said, "I do."  Truly God makes everything beautiful in His time!
This morning we greeted each other with "Happy Anniversary" wishes over and over again. By 7:00 am we said "Happy Anniversary" at least two dozen times. Hahahaha…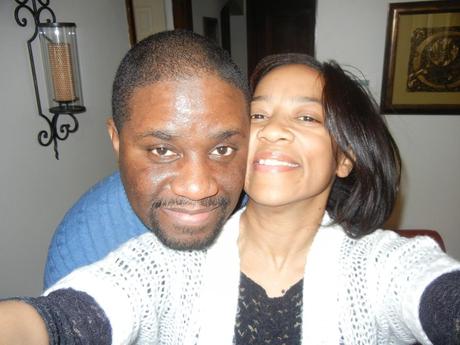 I suppose that is one of the benefits of waiting.  You easily appreciate the blessing that God has given.  How could I ever take for granted someone I waited so long for?  I would wait another eighteen years for a love like this.
The arrival of this occasion has taught me to trust that God always has His best in store for me.  The blessings that God has prepared for my future are worth rejoicing over right now.  Jesus is purely awesome.  There is no one like Him.
As we commemorate our second anniversary there is no way I can leave the Love and Grace blog out of the celebration. I asked my dear Heaven sent hubby to do a vlog with me and he said yes!!!
So over the next week we will be recording and uploading our own version of "Why Did I Get Married?" to my YouTube channel. I will also post the video here on the blog.
Now this is where you come in!
When I was single I had so many questions about marriage, especially when we started dating.  I was curious as to what to expect and how I should prepare for it.
Ron has volunteered to help me answer your most curious dating and marriage questions.  Plus, this is a great opportunity to get the male perspective ladies!
Ask us anything….
How did he know that I was the one?

What are Christian men looking for in a Christian woman?

What lessons did we learn in wedding planning?

How did we maintain our purity until marriage?
Leave your questions down below in the comment field…don't be shy.

But in case you are shy, email your questions to my new email address… [email protected] or at [email protected]
I love you all so much and I am so thankful that this blog has created beautiful friendships in my life.  Your names and your stories are continuously in my thoughts and prayers.
Your sister in Christ,
Candra (Brightwell) Evans
Love and Grace "True Love Waits Jewelry Giveaway!!!" Enter before September 1st!
The T.D. Jakes Relationship Bible: Life Lessons on Relationships from the Inspired Word of God
Subscribe to Blog via Email
Enter your email address to subscribe to this blog and receive notifications of new posts by email.