Going to Rome is in itself a very exciting occasion for me. Being with friends, visiting a museum, watching a good film, having a good pizza, made my going pretty special.
Musei Capitolini at Centrale Montemartini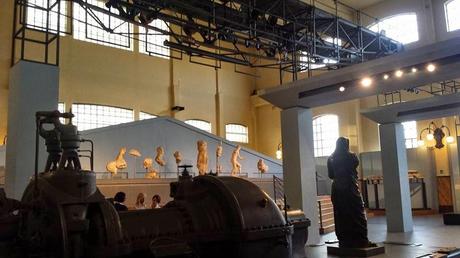 Situated on Via Ostiense on the left bank of the Tiber, opposite to the former General Markets, the Centrale Montemartini is an extraordinary example of an industrial building transformed into an exhibition space. It was originally the first public electricity plant in Rome, named after Giovanni Montemartini; now it is the second exhibition center of the Musei Capitolini, and contains an outstanding collection of classical sculpture from the excavations carried out in Rome at the turn of the 19th century.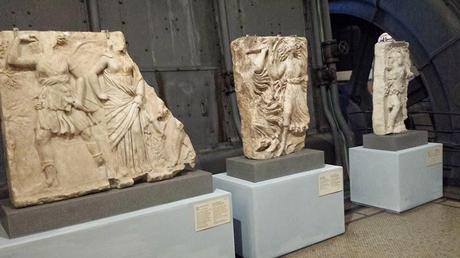 The display reconstructs the monumental complexes of antiquity, tracing the development of the city from the Republic to the Late Empire. It includes works of great significance, often almost unkown to the general public, such as the huge mosaic of hunting scenes from Santa Bibiana. The vast rooms inside the building, in particular the Hall of the Machines with its fine Liberty style furnishings, preserve turbines, diesel engines and colossal steam boilers from the power plant unaltered. This striking backdrop accentuates the translucent clarity and delicate sculptingof the antique marble.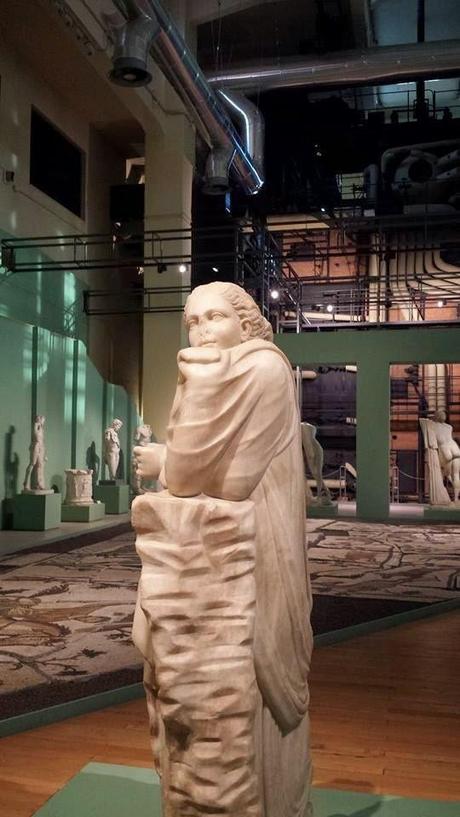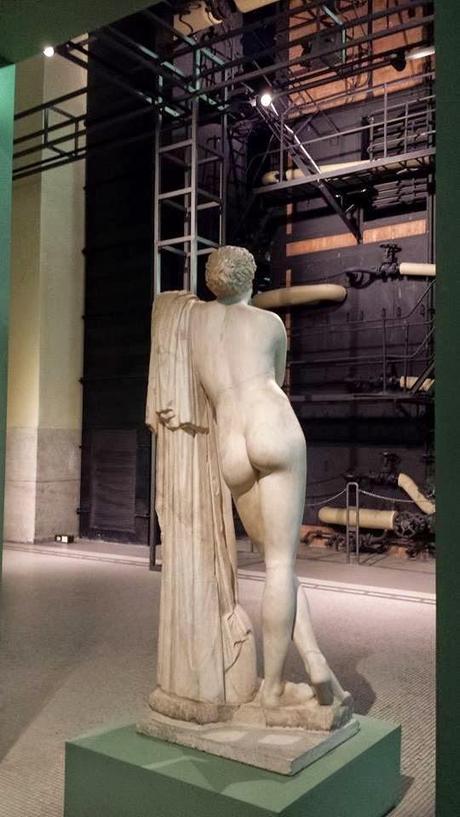 The masterpieces of ancient sculpture displayed here, such as the sculptural group from the Temple of Apollo Sosianus, the colossal acrolithic statue of the goddess of Fortune from  the Largo Argentina, and the pensive figure of the muse Polimnia, are all the more remarkable against such an intriguing backdrop. The museum recalls simultaneously the monumental grandeur of ancient Rome and the memory of the more recent industrial past.
Se chiudo gli occhi non sono più qui (If I close my eyes, I'm not here any longer)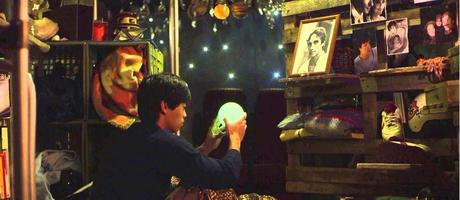 Debuting actor Mark Manaloto is Kiko, 16 year old, whose Italian father has recently died in a car accident, and whose Philippine mother (Hazel Morillo)  has a new partner who lives with them, Ennio (Giuseppe Fiorello) . Kiko has to work at Ennio's building site in the afternoon, neglecting studying,  and going to school in the morning is quite frustrating to him. He is disappointed, distressed, unhappy and tries to forget the reality of his life in his secret place, an old bus parked in a dump, where he talks with his dead father and dreams of a better life. When old Ettore (Giorgio Colangeli) appears in his life as an old friend of his father's and starts helping him with his homework, becoming a wise guide to young Kiko, everything starts changing. But Kiko's new hopes are soon shattered by the sudden discover of the secret the old man hides in his past.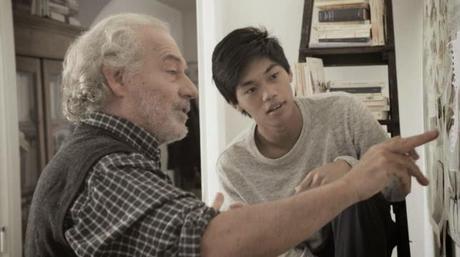 The movie is directed by Vittorio Moroni as a delicate, poetic tale of formation,  focused on Kiko's search for an identity, but also on his love for the mysteries of the universe,  which helps him to cope with the pain of his father's loss. The story is lyrical and tough at the same time, it leaves the audience with a great sense of hope and lots of food for thought in the end. 
No pictures of the pizza,  I'm afraid, nor of the meeting with the actors and the director at Cinema Madison, before and after watching the film. There was not enough light for taking good pictures with my smartphone, nor was I close enough to do it properly, Then, I suffered from a terrible fit of shyness in that big theater full of colleagues, whom I didn't know. As you well know, teachers can be quite intimidating. (Ironic smile, sardonic gaze: good night!)