According to a Bloomberg report, Rolls Royce claims these new drone ships would be "safer, cheaper and less polluting." The company has showed-off its' concept with a virtual-reality prototype detailing how these vessels without a crew can be controlled by a captains on dry land.
Unmanned ships is not really a new thing. It has been in the designs for a long time. However, Rolls Royce's design seems more practical than others. While the concept may sound brilliant and efficient, it appears to be way ahead of its' time. Even the experts are having doubts whether this concept would ever make it over the drawing boards.
"It cannot and will never replace the eyes, ears and thought processes of professional seafarers," Dave Heindel, chairman of the International Transport Workers Federation told Bloomberg. "The human element is one of the first lines of defense in the event of machinery failure and the kind of unexpected and sudden changes of conditions in which the world's seas specialize. The dangers posed to the environment by unmanned vessels are too easily imagined."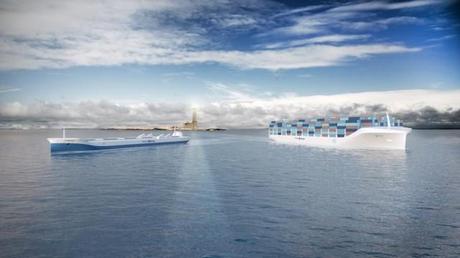 Read Also: Airplane-Maker Boeing Working On Smartphone That Can Self-Destruct

What do you think about this futuristic approach by Rolls Royce? Let us know in the comments.

(All images, trademarks shown on this post are the property of their respective owners)
Follow @nrjperera - Roshan Jerad Perera