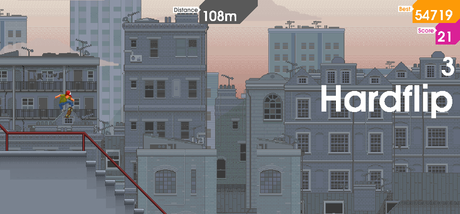 Roll7, the developers behind OlliOlli has revealed why they won't be releasing the game on Xbox One just yet.
"Never say never I guess! To be honest it just wasn't a priority, Sony have supported us on VITA and then again on PS4 so we have been busy getting those working super tight before thinking about anything else. Now they are finished though, definitely watch this space!," Simon Bennett, Director at Roll7 Ltd said to GamingBolt.
He also confirmed that the game will run at 1080p and 60fps on the PS4. "Indeed it will! OlliOlli doesn't really push the PS4 – but it does look gorgeous on a massive screen," he said.
OlliOlli is due on 22nd July for PC, MAC and Linux. The PlayStation 4 and PlayStation 3 versions are planned for a release in August.