#VoteForIndia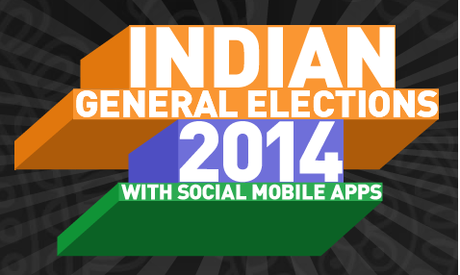 Indian General Elections 2014 With Social Mobile Apps.
The main role which a social messaging app can play in an election is to create awareness among youth of the nation, motivate them to take part in the elections by voting, discuss their views among public and most importantly it can raise the voice of an individual voter to the ears of Indian Parliament and Assemblies.
I know there are many social messaging apps like WhatsApp, Line etc… But My personal favorite is WeChat !!!

WeChat
I am not saying this just because of its awesome & unique features but the reason is its availability across all major platforms such as Iphone,Android,Blackberry,Windows,Nokia,Desktop. Because of this anyone can use this app from any device. It's not platform biased and totally free!!!
#WeChat can be used to achieve all the above said goals of an social messaging app in the elections.
Let me tell you how and why ???
WeChat

WeChat enables an user to spread his voice through many unique features easily with others.
Unique Features:
1.Video Calling:
WeChat allows its users to perform face-to-face video calls by just pressing "+" and than select "video call" icon under the chat window. The process is very similar to dialing your contact in your cell phone's contact book.
2.Social Connect:
WeChat supports one of the largest social networking giants – Facebook. So you can easily connect with your Facebook pals on WeChat also.
3.Voice Chat:
I use the voice chat feature very often. It simply converts your smartphone into a walkie-talkie. You can enjoy this unique feature under the chat window by simply switching "send message" into "hold to talk." When you finish typing your message, just release the "hold to talk" button to send your voice chat message.
 4.Customizable Emoticons:
This is my personal favorite feature in WeChat… With this unique feature, users can also create their own emoticons by simply downloading from Website, or choosing their own photo album.WeChat also  provides a huge number of emoji emoticon collections.
5.Shake:
Want to have a talk with some new friends on WeChat but don't know how to start? Just Shake your smartphone and see other users who are also shaking too at the same moment locally and around the world. "Shake" is an interesting unique way to discover new users and corporate accounts by just few shake of your smartphone. It is can also be used as an awesome time killer. Please be very careful while using this feature and do not reveal any of your personal information to strangers in any manner i.e text,image etc.
The above mentioned unique features are just a little bit glance of WeChat….
Want to know more features ? Just Click on this Link: http://www.wechat.com/en/features.html#live_chat
So, Lets #VoteForIndia now with WeChat !!!
Watch this video and you will feel the WeChat power of motivation and awareness :
http://www.youtube.com/watch?v=c5uDju43n2E
@Devender Singh

Vote for Nation with WeChat

With the help of all the above mentioned unique and awesome features of WeChat app, I will surely be successful in spreading my voice and views about the respective election candidates and parties with my friends,general public users and also raise my voice to the Indian Parliament and elective assemblies.
So, Don't waste your vote and time now !!!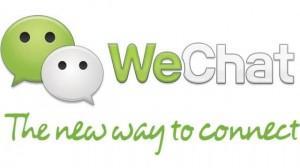 WeChat
Just Click on the Download button to download WeChat App.
Download WeChat
Watch this WeChat video :
http://www.youtube.com/watch?v=P4y42rkqk6g
Please also visit :
Facebook Fan Page: https://www.facebook.com/wechatapp
Twitter Page:  https://twitter.com/wechatapp
Google+ Page: https://plus.google.com/104362338870206071953
Youtube Channel: http://www.youtube.com/user/WeChatIndia
http://www.youtube.com/watch?v=ZGbiaNHYLF0