Podcasts
2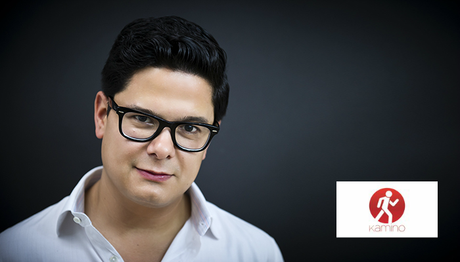 33 Flares
Twitter
3
">
Facebook
20
Google+
0
">
LinkedIn
9
">
Pin It Share
0
">
Buffer
1
Buffer">
Reddit
0
">
Email
--
Email to a friend">
33 Flares
×
How did I start my business? Join us as Roger Obando shares his entrepreneurial journey and experiences. In this interview, Roger talks about the transition from working as a consultant to launching his own tech company.
Roger Obando is the co-founder of Kamino Labs, a new mobile app aiming to help people to explore new cities, and discover new walking adventures.
AUDIO ONLY:
SHOW NOTES:
Entrepreneur I admire and Want to Learn From?
Tools, Software and Resources Mentioned
Startup Weekend

 - Startup Event

Skype

– Video Call, Free internet Call

Appency – Mobile Application and PR Marketing
CoderDojo  - Free Coding club for young people
The Office:
Book Recommendation:

Steve Jobs - 
by Walter Isaacson
Takeaways for new Entrepreneurs 
" When it comes to your business model, be willing to pivot to find the right fit"  [Tweet it]

"Having the right team around you, helps keep you motivated" [Tweet it]
Connect with Roger Obando
33 Flares
Twitter
3
">
Facebook
20
Google+
0
">
LinkedIn
9
">
Pin It Share
0
Buffer">
Reddit
0
">
Email
--
Email to a friend">
33 Flares
×
The following two tabs change content below.




Co-Founder
at
Triplefy
Got Startups? Tell us about it here. - You're invited to connect with me on LinkedIn email: herby @ billionsuccess.com




Latest posts by Herby Fabius (see all)
Roger Obando Cofounder of Kamino Labs: From Consulting Work to Launching a Tech Startup

- 07/03/2014

John Fitzpatrick Co-founder of ShugaTrak: Launched by Winning Startup Weekend

- 06/27/2014

The 9 Most Despised Work Personalities [Infographic]

- 06/22/2014