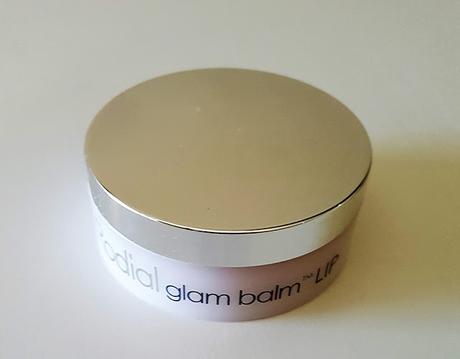 Rodial Glam Balm Lip

has been on my wish list for ages but I've never seen it in store. I'm not sure why we don't have Glam Balm Lip here, because we have other Rodial products. I bought mine from Feel Unique a while ago. They don't stock Rodial products any more, however you can purchase Glam Balm Lips from Strawberrynet for $29.50

or

from ASOS for $26.60. If you live in the US or UK you can also purchase directly from the Rodial we

bsite.
My pot is the old design, the new pots are purple and look

really cute, I want another one just so I can have the new packaging.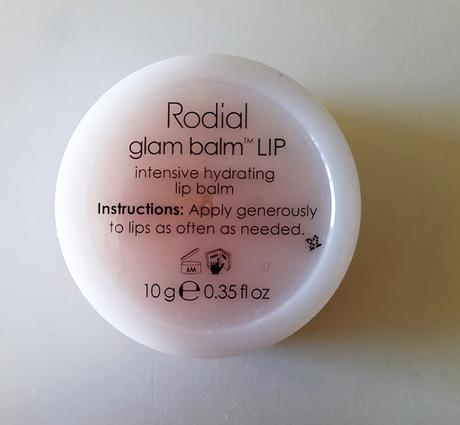 Rodial says: Rodial glam balm lip is an intensive lip balm designed to hydrate, smooth and protect the lips. Shea butter and vitamin e soothe and soften the skin while hyaluronic filling spheres and rose wax offer optimum hydration to plump up lips. 
I'm

disappointed

to say that I don't get any plumping effects at all. Despite that, I do like Glam Balm Lips. It smells like

r

oses, has no flavour and hydrates well. The texture is quite light and feels silky smooth. If you aren't a fan of rose scented products this is not the balm for you as the scent lingers, I can smell it

until the balm wears off.
I need to reapply every three hours, more often if I'm eating or drinking. Whilst it's not a cheap balm (or very easy to get in Australia), the 10 gram pot means it'll last a long time. The pot is wide and low, I wish all lip balm pots were the same, because I get get the balm out without getting balm underneath my fingernail. Another great thing about the pot is that the lid is a mirror. I'm not sure if the new packing

has a mirrored lid, but from the photos I've found online it appears that it does.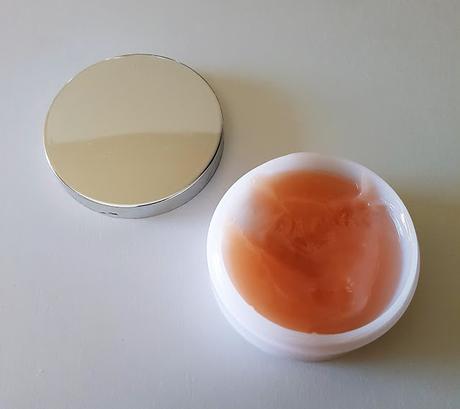 Ingredients: hydrogenated polybutene, diisostearate malate, tridecyl trimellitate, castor seed oil, petrolatum, c10-30 cholesterol/lanosterol esters, synthetic wax, ethylhexyl palmitate, shea butter, rosa damascena flower extract, sunflower seed oil, flavour, benzyl alcohol, pomegranate extract, tocopherol, silica dimethyl silylate, mica, water, dehydroacetic acid, butylene glycol, caprylyl glycol, geraniol, citronellol, sodium hyaluronate, phenoxyethanol, limonene, hexylene glycol, eugenol, linalool, carrot seed oil, carrot root extract, beta-carotene, ascorbyl palmitate, titanium dioxide, carmine.