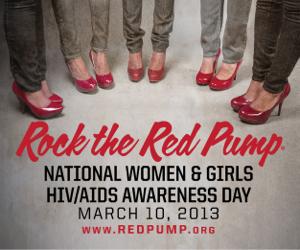 Don't Forget Your Red Pumps!
Just want to remind you guys about the #RocktheRedPump project that's happening on March 10th. It's a great opportunity to show your support for a great cause that's impacting our community each and every day. Wear your pumps. Be stylish. Make a statement.
www.theredpumpproject.org raises awareness about the impact of HIV/AIDS on women and girls. The red shoe is used as a symbol of empowerment to represent women affected directly and indirectly with HIV/AIDS.