New to little Indiana? Subscribe for free to my RSS feed. Thanks for stopping by!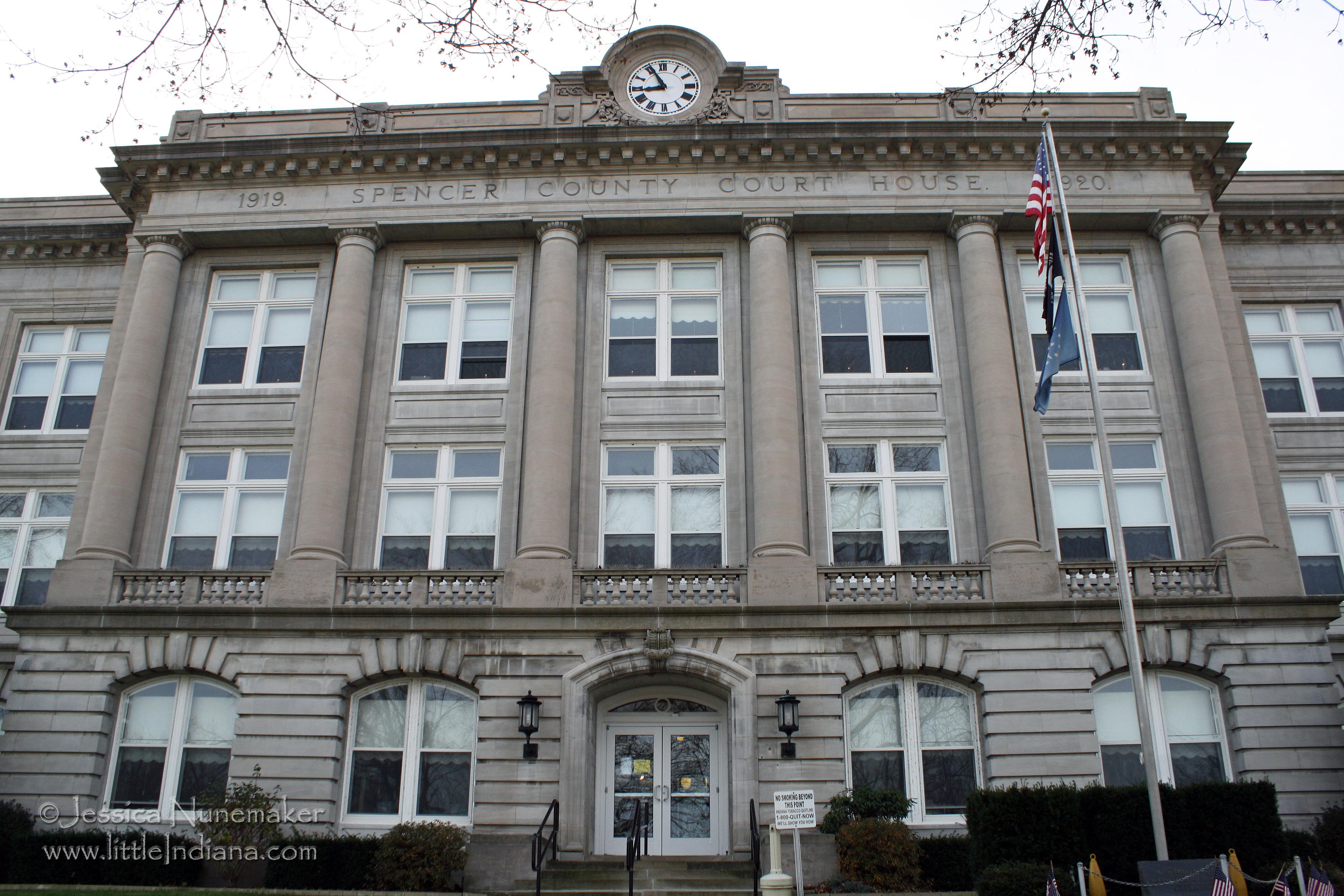 Spencer County Courthouse: Rockport, Indiana
Have you ever explored your county courthouse? Many Indiana courthouses are truly unique–take the Spencer County Courthouse, for instance.
Perched on top of a bluff near to the Ohio River, it sits in the square in downtown Rockport, Indiana.
Spencer County Courthouse: Rockport, Indiana
It is an impressive building on the outside, but the inside will really wow you!
Step inside this county courthouse and step back in time, back to 1921. Marble-trimmed walls and flooring pair up with lovely woodwork throughout all three levels in an expansive rotunda.
But the icing on the cake? The large domed ceiling. Stained glass and absolutely lovely, it is fairly reminiscent of the Delphi, Indiana courthouse! Same designers, perhaps?
Reasons to Visit Rockport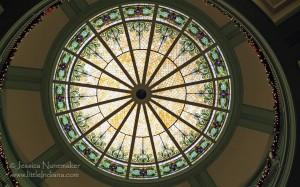 Spencer County Courthouse: Rockport, Indiana
This is an easy Spencer County attraction to hit–especially if you make it a point to catch the Rockport Annual Christmas Program. You should!
It's one of my all-time favorite little Indiana events. Such talent. Such fun!
But more than that, it also offers you a glimpse of an unusual space that isn't usually available for public viewing.
Downstairs in the Spencer County Courthouse lies a room that's been untouched since it was built and very seldom used.
Hidden Treasures in Spencer County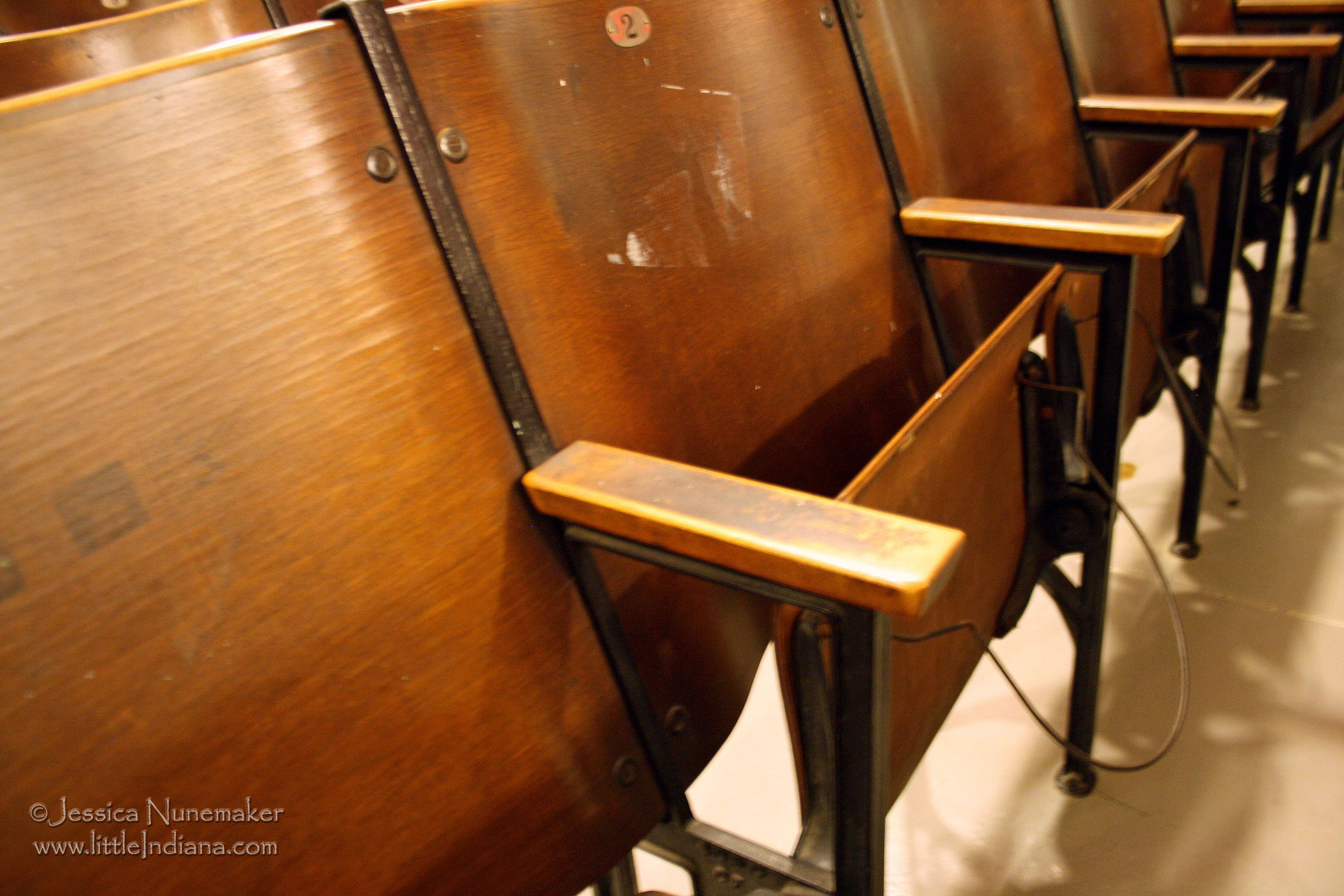 Spencer County Courthouse: Rockport, Indiana
Tucked away in the basement of the courthouse is a large room with a stage.
Wooden chairs from the 1920′s, complete with a space to hang your hat, take up a large area–two levels worth!
They overlook a stage where once upon a time an annual teacher's convention was held.
Go There
It's a sneak peek at a little Indiana history hidden inside of a splendid county courthouse.
Make it a point to stop by the Spencer County Courthouse and appreciate the attention to detail. That domed window is something else. Plan ahead to be in town for December's talent show!
Spencer County Courthouse
Rockport, Indiana

View Larger Map
Don't miss a moment. Subscribe to little Indiana and receive instant updates to stay on top of everything "little."
little Indiana: Where to Stay, Play, and Eat in Small Towns in Indiana. Discovering Indiana's best small towns! Now get little Indiana on your Kindle.
Targeted. Relevant. Affordable! little Indiana advertising.