Rockabilly never looked so good as it does with Prada's new 1950's inspired spring collection.  If it ain't got flames, dice or cherries, it ain't the real deal!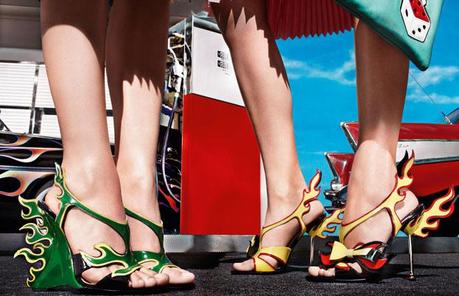 Images courtesy of debutantclothing.com

Wow, when did Prada become even cooler than than are?!  Love the incredible flame details.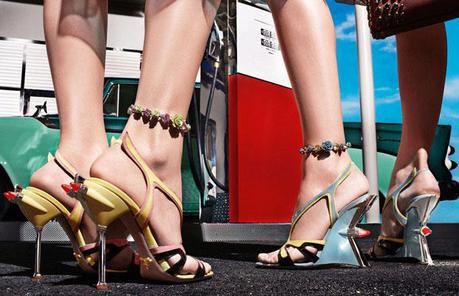 With ankles like these, who needs anything else?!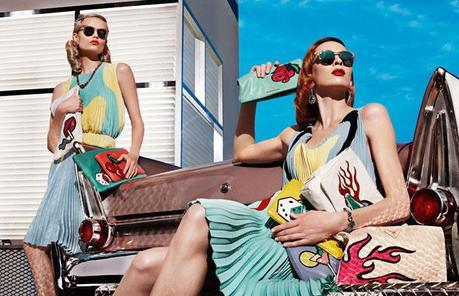 These are definitely good girls by day and temptresses by night!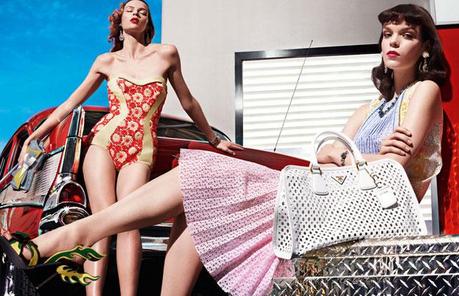 Whew!  Take a breather, girls.  Your should be still for full adoration!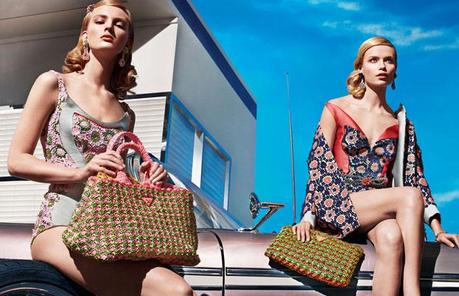 Love the retro patterns in their swim suits.  The bags carry similar themes.  All ready for an open top ride to the beach!

Carol