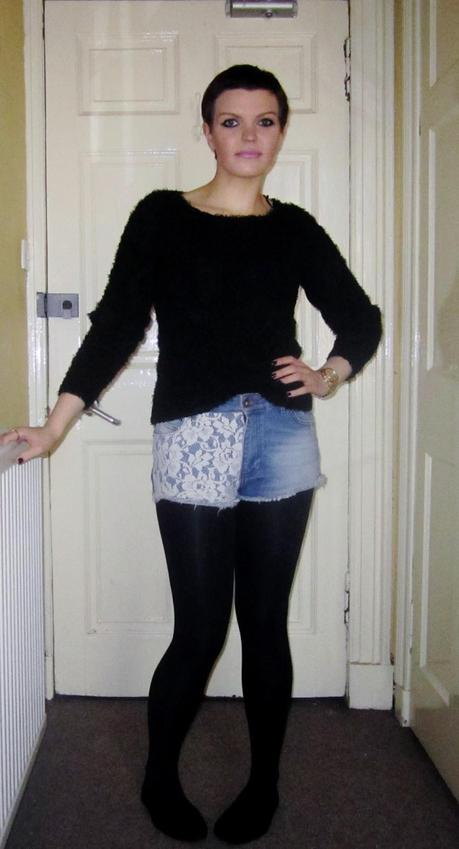 I used to wear jean shorts all the time but recently well since about October I wear them very rarely. It is a bit of a waste really seen as I have six or so pairs... 
Que an afternoon in the Arctic conditions of the library & a need for layers to keep warm. The perfect time to wear my much loved black 'fluffy' jumper from H&M with some extra cosy tights (two pairs, naturally) & these lace detailed Zara shorts, bought last summer on a whim. They are pretty short shorts or my buttocks is on the fuller side ... I guess it is a mix of both. Shapely derrieres are so in, ya know!!
I am beyond fed up of library trips, uni has been an amazing experience. One that I have loved but to not have deadlines looming will be a treat & a half! I know I will pine for uni days constantly when it finally comes to a close but for now that shiny big bad world is calling my name...