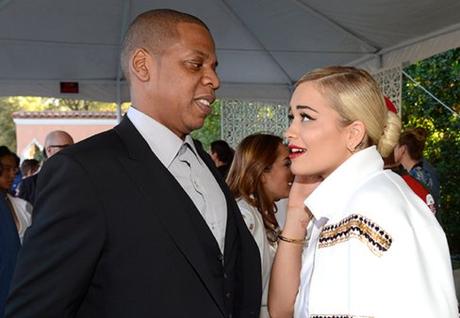 Yikes, it seems like Rita Ora doesn't have the juice to keep her label for suing her. According to TMZ, Roc Nation claims it signed Ora in 2008 when she was unknown and invested millions in her career. She was supposed to deliver five albums, but the label says it only got one, 2012's Ora.
In December, Rita ora sued Roc Nation due to her feeling like the business were concerned on other products. Unfortunately, I don't blame Roc Nation trying to go the sports route. I mean Rita Ora's music burning up anybodies charts.
In addition,  Roc Nation claims it already spent upwards of $2.3 million on marketing her second album, and the label is seeking to recoup the money. Rita's attorney, Howard King, claims that Jay Z has already promised to release the singer from her contract and the lawsuit will probably go away.