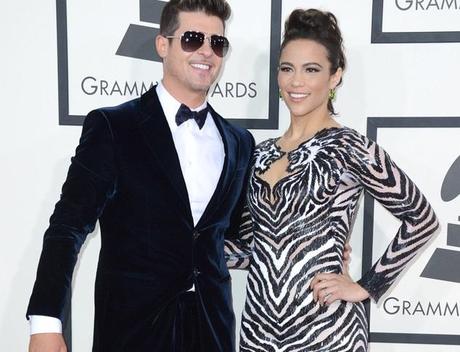 In news that we should care about but I really don't give 2 dambs Robin Thicke and Paula Patton are selling their Hollywood home. Whelp I guess the album and Robin's plan isn't working at all.  Check out the deets below. 
According to TMZ, the 3,158-square-foot home hit the market this week with an asking price of $2,985,000.
It was originally purchased by Thicke's father, Alan Thicke, in 1990 for $910,000. Features include panoramic views of Sunset Blvd. and a recording studio, where Thicke penned many of his hits.