One of the most horrifying scenarios for any traveler, new or seasoned, is getting his or her bags stolen while in a foreign country. The fact of life remains that you can be in the most developed of countries or one that is in a state of turmoil, either way your bags can get stolen anywhere and everywhere.
While I have been lucky so far, (knock on wood) my parents went though the ordeal of getting their briefcase stolen a few years ago in Amsterdam, Netherlands. As a result, I went through a state of helplessness as I sat in the comfort of my home in India while they figured out what to do for the remainder of their trip. At the end of it all we learnt some valuable lessons which I plan on sharing below;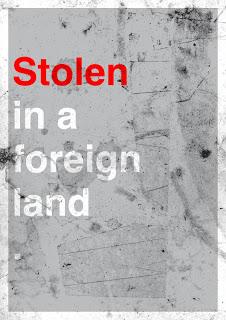 Although Amsterdam is one of my favorite and most frequented cities in Europe, the train route from the airport to the central station is a hotbed for thieves. As my parents boarded the TGV at Amsterdam Central Station to go to Paris, within minutes my father realized that his briefcase, which he had placed under the seat, was missing. This all happened within a matter of a few minutes from boarding the train as he was taking off his jacket and my mother sat in-front of him. The train had not even moved yet. Almost instantly as he raised the alarm, a man came up and offered help stating that he will look around in the train and try and find out who took the briefcase. The man did not return afterwards. This man, my father realized later, could very well have been working with the thief and this might be a way to delay raising an alarm. Thankfully my father had just recently placed his wallet in his coat pocket so he was with money and credit cards, but the train tickets, passports, business papers, packet of mint (just adding a bit of humor) were all gone.
What followed were anxious hours at the police station followed by a few days of running around Amsterdam getting everything sorted out. This is what came out of it all...
FIRST MOVE: Your first move after realizing something has been stolen is to inform the train conductor or any other "official" nearby. While they are less likely to stop the train for long, and in most cases the thief is long gone, they can still help you search the train and guide you properly.
CALL THE POLICE: Next step is obviously to get the police involved. Since this happens often, the police station at Amsterdam station was well prepared and very helpful. They allowed my parents to make international calls, made the report, and informed them of the process that needed to be followed.  
SET UP A TRAP: If you have paid for your train ticket by Credit Card, inform the card company and the train station so that if incase the person tries to return the ticket in order to get a refund he can get caught. Unfortunately my parents had made a cash purchase so tracking the ticket would not have helped. In the present day it is also good if you have a camera phone to take a snap of the ticket in case it ever gets lost. 
MONEY MATTERS: My parents were lucky not to get money and cards stolen, but if you are not, then the first thing to do is to cancel all your cards. As a rule start keeping information about foreign currency services like Travelex stores and online information with yourself handy. If money is stolen, it would make life a lot easy if a family member can transfer you something instantly.  
STAY MOBILE: When this happened mobile phones were just starting to get popular and as a result international mobile calls were atrociously expensive. Now, that problem of communication is less of a hindrance. It is still a good idea to keep a local SIM card handy or else change/coins to make calls using public phones. Make sure you leave your local contact information with the Police in case they find something.
COMMUNICATION: It is important to communicate and double check all the information that is being given to you when you are obviously in a state of shock and anxiety. When the question of passports came my parents were initially sent to a police station which turned out to be one for asylum seekers, something my parents were not. It was an unnecessary long trip and one that added to the costs.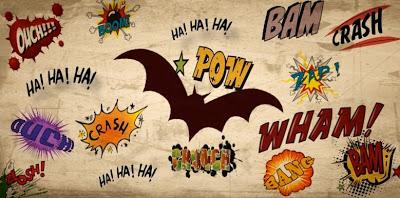 Where's the Bat when you need him?
EMBASSY: Keep information about the local embassy handy. Eventually as luck would have it my parents had some contacts in the embassy and they were able to get their new passports in a couple of hours, at a fee. If an embassy is not in the city you are in, have their phone handy and inform them nevertheless as they will be able to guide you on how to acquire a temporary passport/travel document. 
PHOTOCOPY: Would you believe it that no one in our family at the time had photocopies of their passports. Not only did my parents not have them, even I did not have a copy of their passport here in India. Eventually I contacted the travel agent who had made scans for their records and asked them to fax me the copies. Now, we have photocopies of all passports along with valid visas as digital versions on email/dropbox.
KEEP IT COOL: One of the most important things to do is keep calm, which will help you think straight. Besides informing the authorities think about anything that has been stolen and can be misused so that you work on getting that stopped. My parents were able to go through this experience and yet managed to conclude their business/leisure trip as planned.  
LESSON: The most basic lesson we got out of this ordeal is that while in a train/bus or any such public transport keep your belongings with you at all times and not have them out of your sight till the locomotive is in motion. The same goes for taking off and hanging your jackets. I still see people leave their bags in a train and go to eat or use the restroom. It's best that you request someone close-by to keep a watch and always do this when the train is in motion.
ON YOUR RETURN: It is essential that when important documents are stolen you keep all police reports with you safe for the next few years. On their return my parents immediately informed the countries they had valid visas of so that the visas could be cancelled and not misused. They were also lucky the these countries, US and UK, were generous enough to issue new visas, albeit after an interview and with a warning.  
In case of money a lot of money transfer agencies also have the option of buy-back (Travelex calls it Buy Back Plus), so that you can return your unused money. This is something that is helpful as well, because you never know how much money you will need once you have had your wallet stolen, and with added costs of buying tickets, getting a passport, etc. you don't want the added hassle of getting money transferred ever-so-often.
SHARE: Lastly, make it a point to share your experience for the benefit of everyone. Each of these situations are unique in their own ways, and by sharing the knowledge we can make everyone more cautious and prepared for such an event.