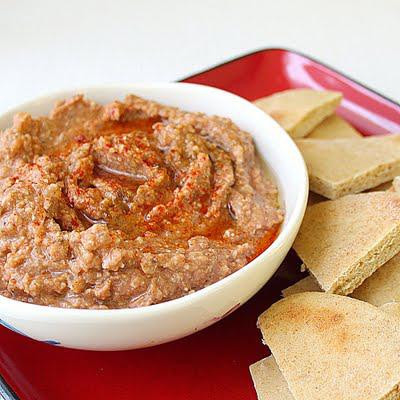 About two weeks ago I went to the town to do my grocery shopping. While browsing through the fresh produce section, keeping also an eye on Tiffany not to jump out of the cart despite the seat belt I stopped to pick some tomatoes. Near me a lady with a little girl were buying peaches. Nothing unusual, right? Wrong! They were talking Romanian! Except my friends and family whom we actually really talk since mostly we keep in touch via email or/and messenger I haven't heard nor spoken Romanian in a couple of months. I was so happy I could hear someone, so far away from home speaking my sweet native language. We talked for a couple of minutes and with every word spoken I realize how much I miss my family. Most of them I haven't seen in nearly two years. We came home that day and I started browsing through the travel sites looking for the best deals. Next day we had out tickets!! I was so excited. I'm going to see my family for 5 weeks. Tiffany is going to meet her cousins, grandparents, grand-grandparents for the first time! 
Now don't remove my feeds from your reader, I'm not leaving tomorrow :P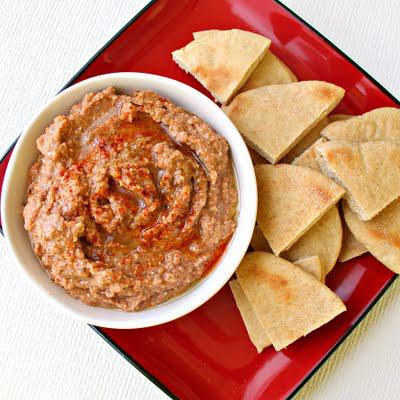 This roasted dip and chips remind me of my grandparents house. All summer she'd roast eggplants, tomatoes and sometimes peppers and make the most delicious and gone in seconds dip. 
I twisted a little bit the recipe adding some ground almonds and cutting down on the oil. Back home there's also an eggplant dip or spread but it calls for mayo and I rarely make or eat it.
The chips, are mini flat breads cut in fourth. Grandma used to make her bread in a wood fire oven and the lower crust was so yummy-licious that would disappear in no time. And the smokey flavor, mmmm
Let's get baking 
Roasted vegetable dip and pita chips 
Start with the dip (quantities can be easily changed)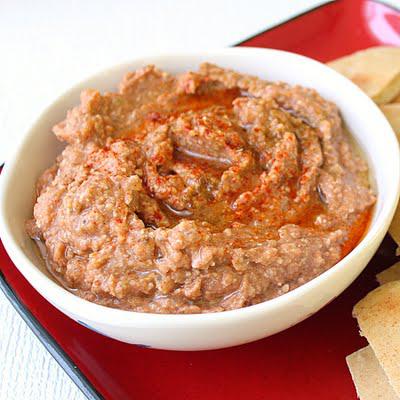 Turn the broiler on.  Wash and prick eggplants with a fork. Place them on a roasting pan. Wash 5-6 tomatoes and place them near the eggplants.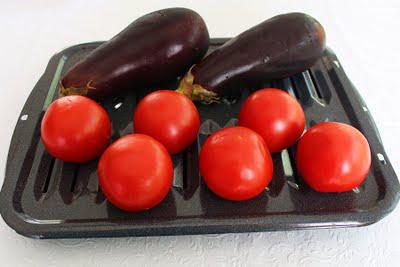 Roast the veggies until they become soft and a little charred.  Let them cool slightly and peel, placing the veggie into a colander and leave them to drain couple of hours or even overnight.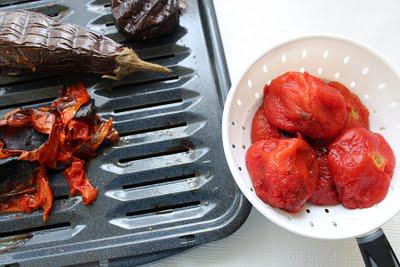 When drained, ground 1/2 cup almonds in your food processor.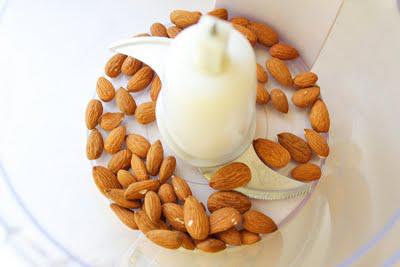 Add the eggplants and pulse a couple of time.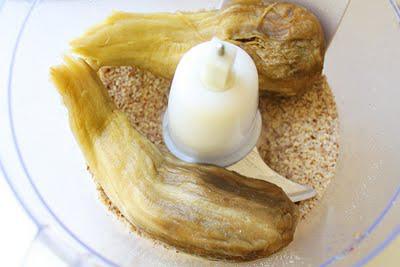 Leaving the tomatoes' cores out, add the flash to the food processor and pulse again.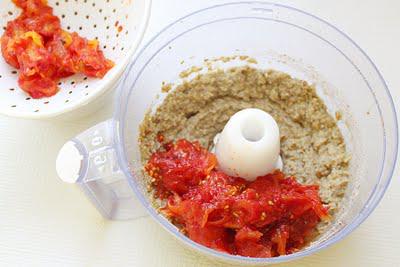 Now finely chop 1 big onion and 1-2 garlic cloves and saute in 2-3 tbsp olive oil for a couple of minutes until soft translucent. Add them, along with the oil, to the dip. Stir and season to taste.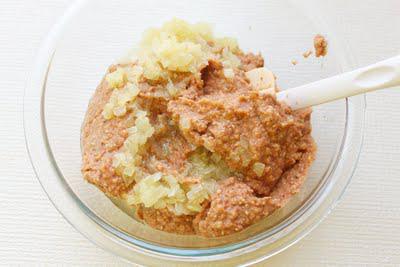 Now that the dip is done you can start making the pita.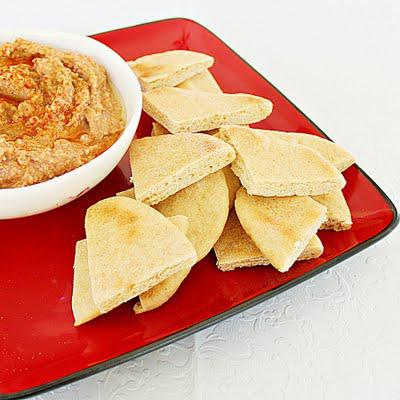 In a bowl sift together 1 cup bread flour, 1 cup while whole wheat flour and a pinch of salt. You can use just bread flour or even all purpose flour.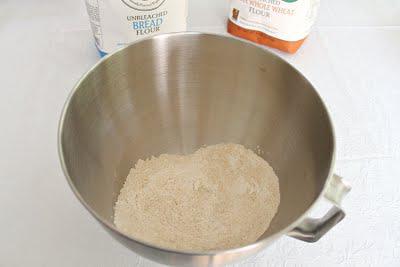 Make a well in the middle and add 1/4 cup lukewarm water. Sprinkle 1 teaspoon on dry yeast over and let it dissolve until it bubbles.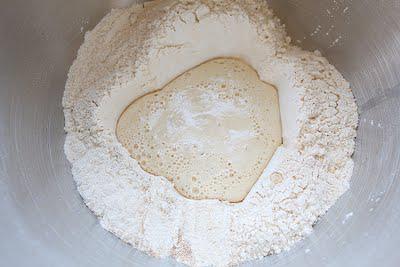 With the dough hook on start kneading slowly adding warm water until the dough is elastic and cleans itself from the sides of the bowl.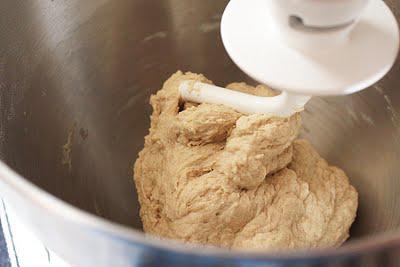 Place the dough into a greased bowl and leave it to rise until double in volume.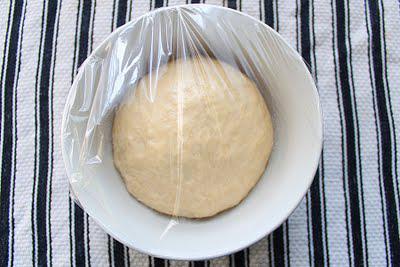 Preheat the oven at 450F. When the dough is risen divide it into 6 balls. 
On a lightly floured surface flatten 3 dough balls and place them into the hot oven. Do not let them rise again.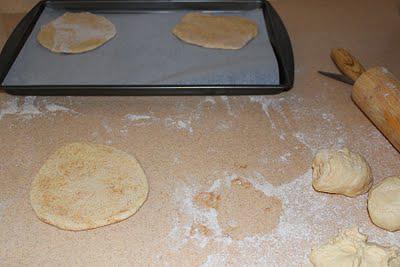 Bake for 8-12 minutes, turning them after 5-6 minutes to prevent the air pocket pressing them a little. 
Keep the 3 pitas covered with a towel while you flatten and bake the remaining 3 pitas.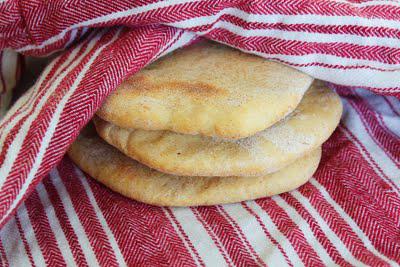 When all the pitas are baked, cut them in fourth and serve immediately. Leftover dip can be stored covered in the fridge for a couple of days. Pita chips are best eaten the day are made.