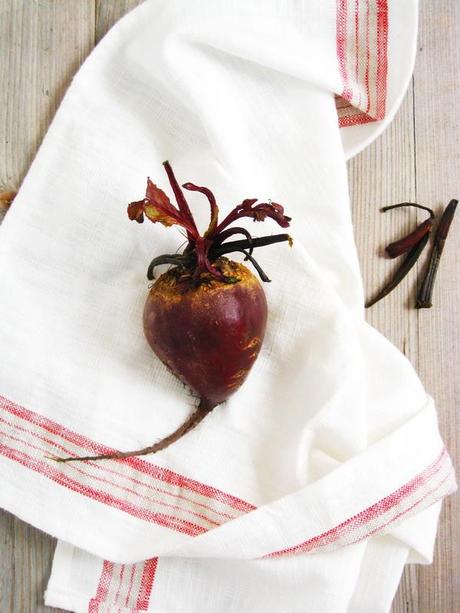 Beautiful Root Vegetable
Just right after having

our usual 'weekend long walk'

J. and I returned home with a good dose of appetite. 
Temperatures are low around here and beautiful root vegetables are everywhere –different colors, sizes and shapes seems to decorate every veggie shop. A couple of my favorites are beetroot and radishes…

I love how the red-purple and the little red-pink flavors could become when mix together.
Beetroots always bring inspirational thoughts of my mother's cooking. You see; As a child I'd love eating vegetables particularly fresh beets. My mother used to make—and still does—a marvelous salad with

steamed fresh beetroots, green beans and boiled eggs with olive oil, sea salt and a touch of vinegar

.

I called it Mom's Hearty Salad
And yes, I confess… 'Beetroot' is one of my favorite vegetables.
Over the years my palate and my heart became one

and vegetables would always have a very special place in my meals.

It's almost impossible trying not to think about childhood and family cooking when I come to prepare a recipe that includes veggies.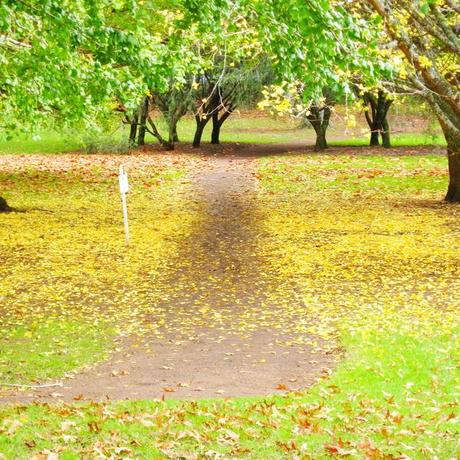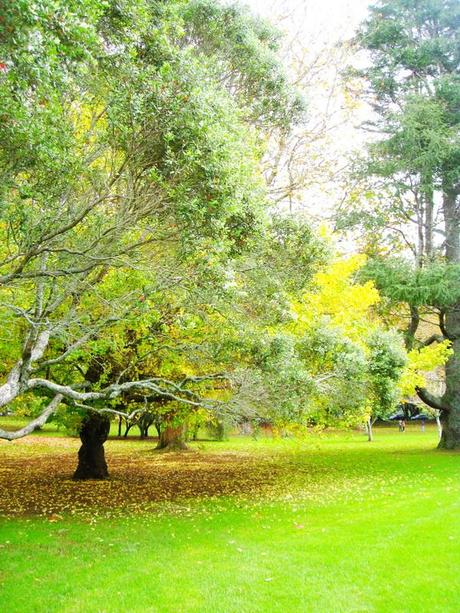 The autumn leaves
Fortunately J. loves veggies too so I could steam, roast, boil and pickle as much as I like. Many delicious meals could be made by just using a single vegetable. Yes, simple ingredients could become
interesting and delightful!
Such as this roasted beetroot salad. An addition of radishes, garlic cloves and potatoes combined with olive oil, balsamic vinegar and sea salt created a simplified satisfaction of delicious flavors that made our taste-buds jump of joy.
This salad and a good nap after our long walk was all we needed :) Comforting~Tasty~Simple. I'd sprinkle the salad with feta cheese and served it with warm slices of French baguette.
Do you have a favorite vegetable? I would love to hear your thoughts!
I wish you all a happy week!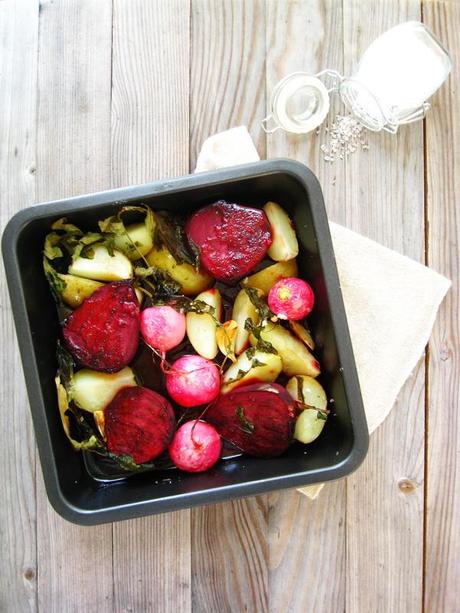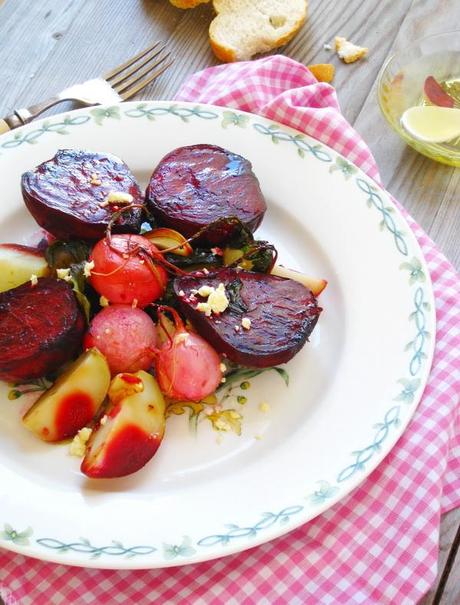 Roasted Beetroot Salad  Recipe
Serves 2
5 Medium beetroots, peeled and cut into halves 6 Red radishes and their leaves, cleaned   7-8 Small potatoes 4 Garlic cloves, cut into halves 1/2 C. Olive oil 3 Tbsp. Balsamic Vinegar Sea salt to taste
Preparation:

Preheat oven to 190 C / 375 F. In a small bowl combine olive oil, vinegar and salt. Mix well. Place vegetables on a baking tray and pour over oil-vinegar mixture. Roast for 45-50 minutes or until tender.