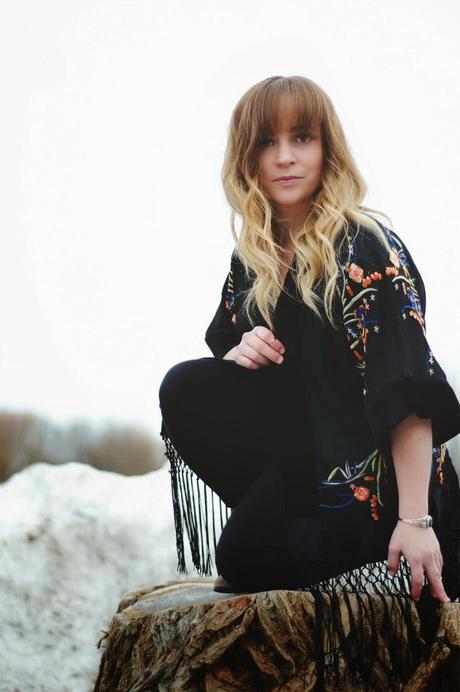 Today is the day... I am heading out, across the country, to a new life... and I am terrified.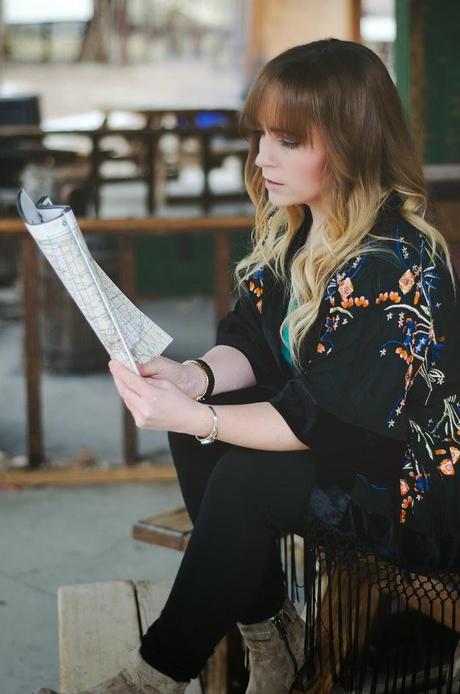 There's nothing like change to make you feel nostalgic. I have spent the last week reminiscing, staring out the window, drinking in the scenery, hitting up my favorite spots- one last time.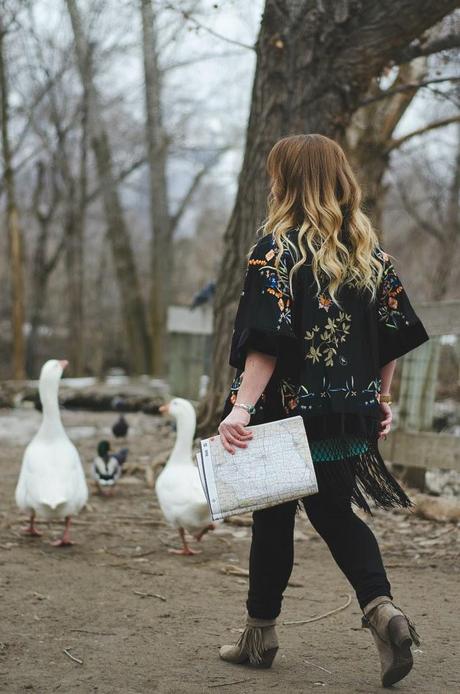 But here I go! Bravely, boldly, and perhaps a little bit crazy- towards a new start.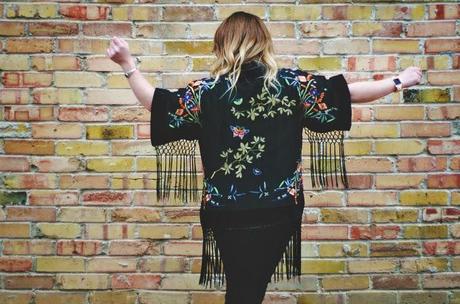 Luckily for me, I've got an old friend joining me for the journey- Lulu's has been incredibly gracious to help me with a Road Trip Style Series for my blog! So while I'm making my way, slowly but surely, across the country- you can hopefully enjoy some fun outfits featuring Lulu's.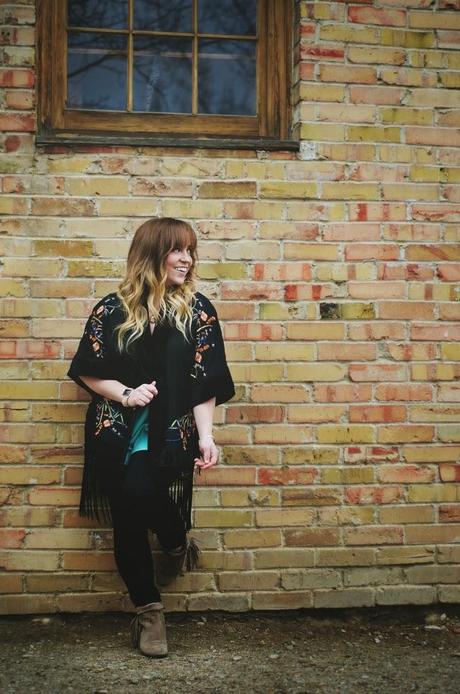 I am loving this floral and fringe kimono, it is my new bff. The velvet trim is like heaven and it adds a great retro vibe to my wardrobe. I paired it with this great aqua v-neck shirt, also from lulus.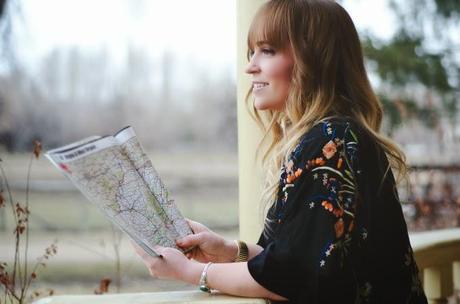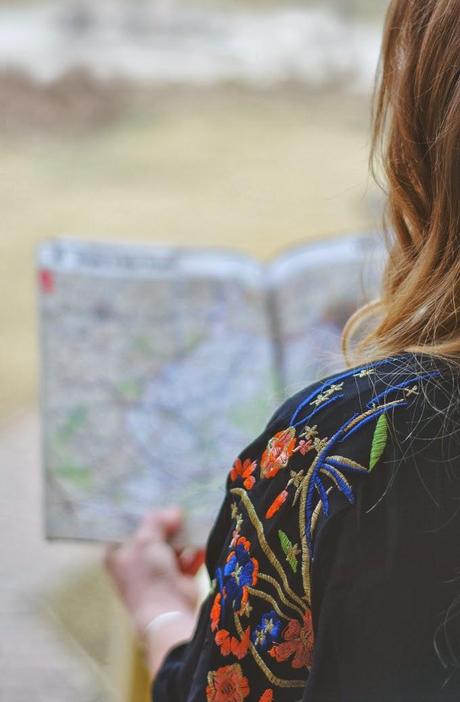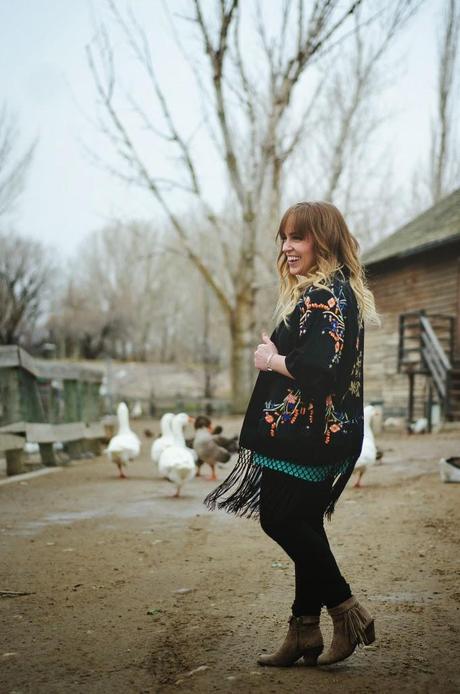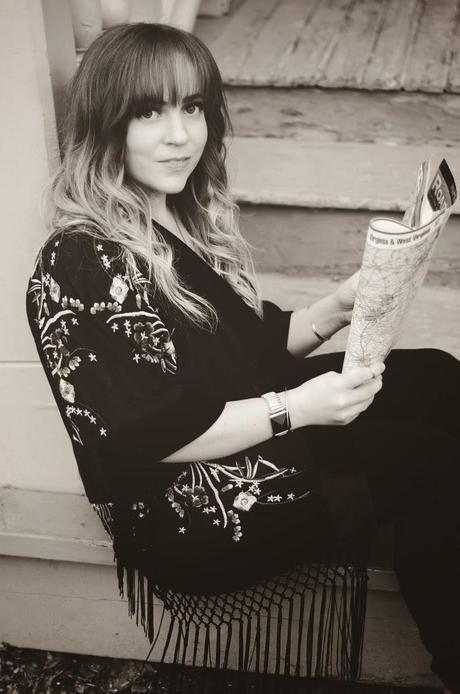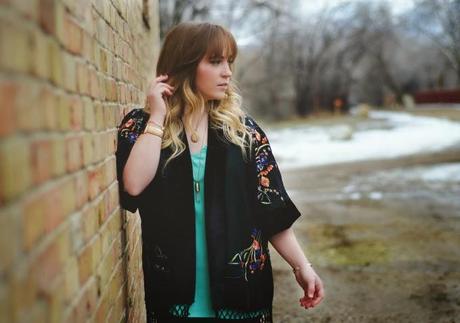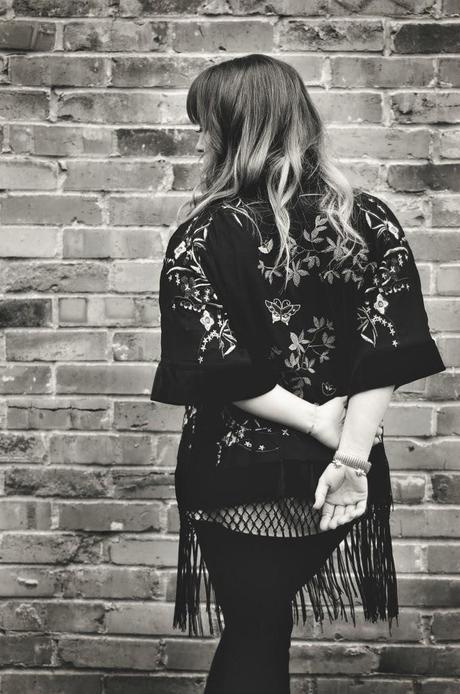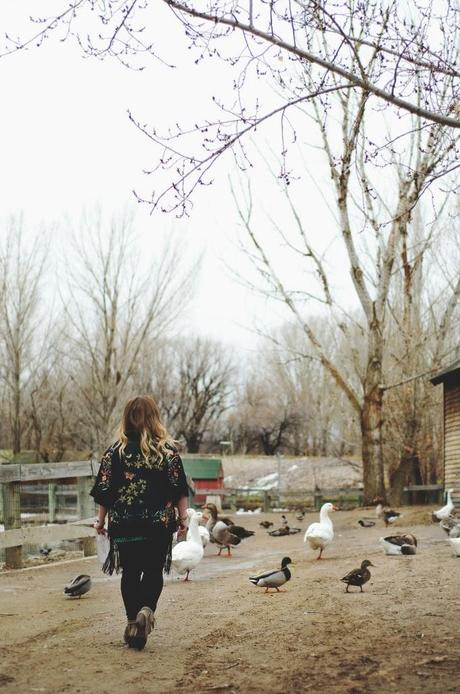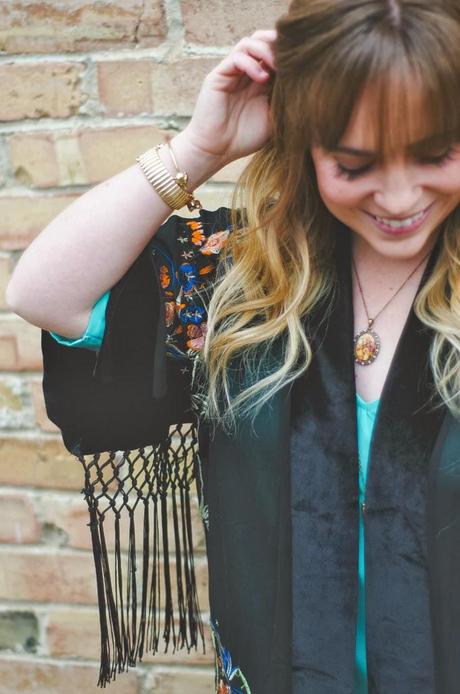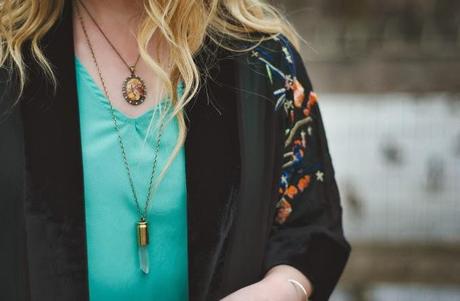 Lulu's is one of my favorite places to shop, they are constantly getting in new items (which is hard because then I want everything...) and keeping up with the changing trends and seasons.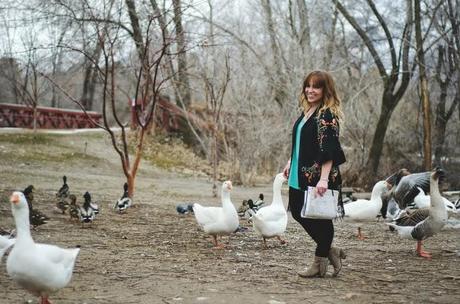 kimono- lulus
shirt- lulus (similar)
leggings- agnes and dora
shoes- sam edelman
crystal necklace- the land of salt
floral necklace- gift
silver bracelet- kotah bear jewelry
gold bracelet- calijoules
fox bracelet and knuckle rings- fifth and mae
These photos were taken by Mallory Francks Photography. She is based out of Murray Utah and was so fun to work with. She let me try different things, knew the location well, and was able to direct with ease! Be sure to check her out if you're looking to hire a photographer! Facebook // Instagram