HELLO MY BEAUTIFUL LOVELY READERS
♥ 
This will be a bit more of a personal entry, but still full of pzazz & fun!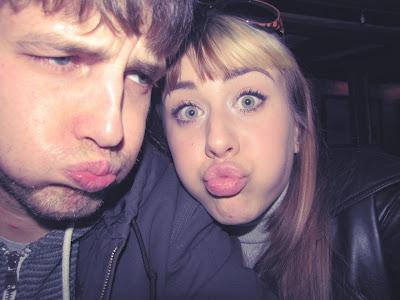 So, my fiance is finally on a week vacation from work! The last time he had off was last winter when he came to visit me in New York ヾ(×_× ) ツ !  So we defiantly needed some well deserved quality-time. The idea just popped up in our heads to head out to SPLIT! It's the 2nd largest city in Croatia, and only a 2 hour drive away! We took the highway and it was a blast! The sun beaming, Arcade Fire CD playing. We were feeling good & looking good! I was so excited. I had never been to Split before, and I heard it was beautiful. It was ćhic city mixed with tropical. And being a born & raised city girl, I was starting to miss it! I was a bit worried about leaving Boo Boo Bear all by himself. We've never been away from home for so long without him. I made sure he had enough food & water to last him 2 days :)) ! But he gave me that sweet, peaceful look of his. As if reassuringly: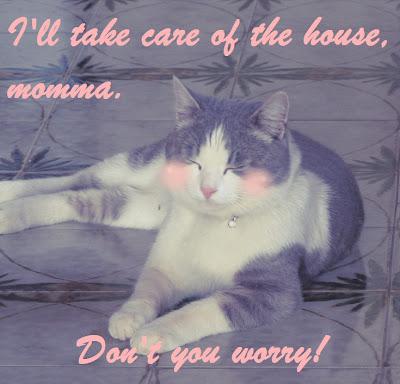 SO OFF WE WENT! 
♥
We got there around 4:30 pm. I was feeling so good! I did my makeup perfectly, I was comfortably dressed in my light gray turtle-neck shirt & black cotton pants, both from NY&COMPANY. The minute we parked our car, I was loving the sight. Frozen yogurt & little pastry shops, old town buildings & beautiful people everywhere! After walking around the outer part of the city, we finally reached the center. The center of Split is the ''Splitska Riva'', which translated means BOARDWALK ◕‿◕ ! It was so beyond gorgeous, more than I had imagined! The sun beaming down, the brisk breeze coming from the crystal blue sea, little ćhic cafés all along the boardwalk, pairs eating croissants & drinking little cups of coffee. I was smitten! It was like a mixture of city-style, French twists & tropical settings! The palm trees were ginormous, the kind you would see in Miami!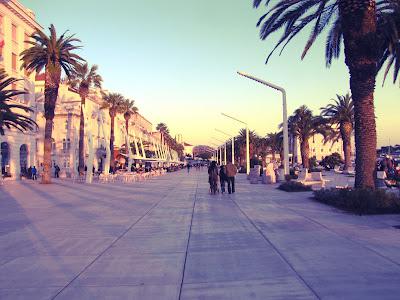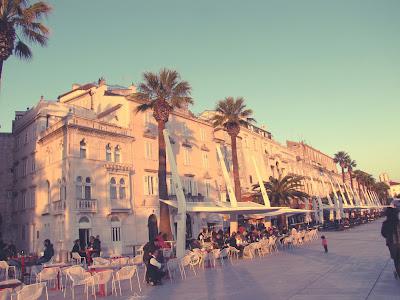 While we walked up & down the boardwalk, Marko explained the significance of everything & where all the places were. There is a military training base in Split & he was telling me about his fun times in the army, over 9 years ago! We went inside an ancient Roman palace, which is currently a souvenir marketplace. It was the palace of the Roman Emperor Diocletian. Ah, if only time machines existed! On your way out of the underground, you climb up steep stairs and find yourself in a garden-like alley-way. I looked up and saw the HUGE bell tower hovering above me. Down below was the church of Emperor Diocletian, who's bell tower pretty much became the symbol for Split.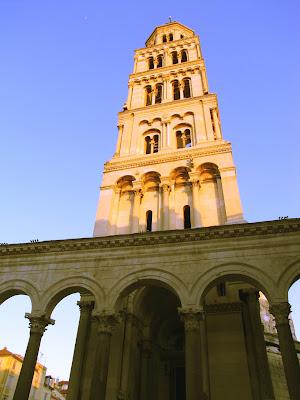 After checking out the buildings, we roamed all around the center. We finally reached the inner circle which was the fashion shopping stores, marketplaces, fancy restaurants. There were so many passage-ways & little alley-ways, we were getting lost! While passing by, I stumbled upon this little fashion store. They had clothes, handbags, shoes; the works! When I checked the prices, cringing for the worst, I almost fainted at how ridiculously inexpensive the items were! But this wasn't the usual penny-factory quality, this was good stuff! I looked inside the tabs and to my surprise, most of it was either made in Italy or the Netherlands! I spoiled myself for a reasonable price, two pairs of heels for only 50 bucks! I had a shoegasmmmm!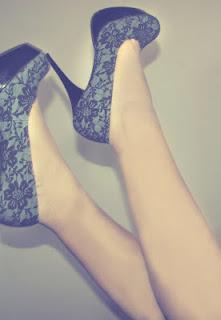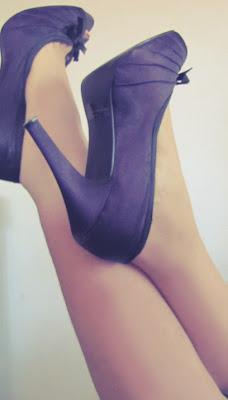 After the unexpected buy, *snickers*, we strolled along the main street & looked around like the tourists did back home in NY. I had a camera around my neck, pointing at buildings so enthusiastically, all I was missing was a fanny-pack & khaki shorts
! Suddenly, m
y heart jumped up in my throat when my eyes landed upon a GORGEOUS makeup & fragrance store! They had all my favorite brands! My favorite scents! I quivered when I saw a bottle of Chanel no.5...'perhaps if I somehow get Marko to distract them, they won't notice me leaving with it under my jacket' >.>;
Soon after he dragged me out of there by my feet, our tummies started to grumble! We looked far & wide trying to find a good place to eat. Fancy or casual? We were trying to find a joint with the right vibe. After walking around in circles 10 times, we finally stopped by a casual little spot called Tortellini ! Marko ordered the pepperoni pizza & I ordered a veggie gyro! We also split a chicken w/feta cheese salad. It was all DELICIOUS!!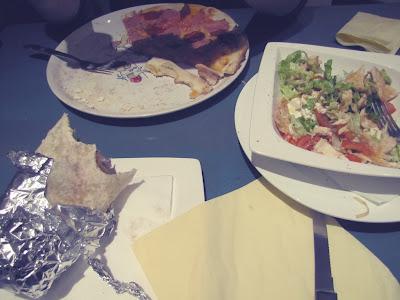 With our tummies full, we continued our travels around thebeautiful town. We
ended up back on the boardwalk & I saw a 

c

afé with anoutside balcony that had the BEST view of the entire town! It looked so crowdedfrom upstairs, but I was excited to see two free seats! I ordered a small cup of 

macchiato & Marko had a tall beer. I have a slight giddy obsession with small cups of coffee! It was wonderful.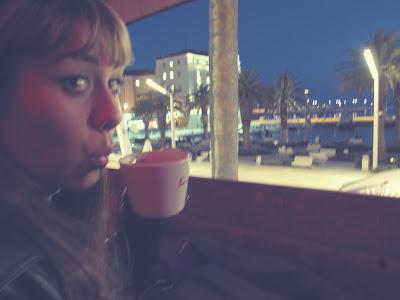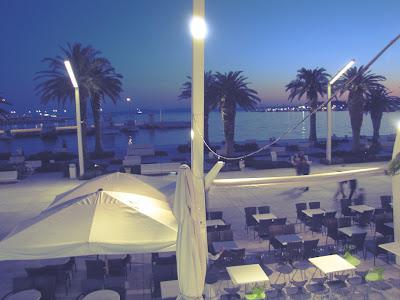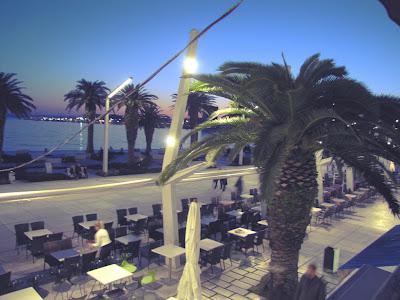 THEY HAVE TOILETS THAT PLAY MUSIC!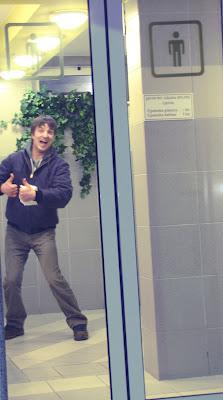 When I saw this little pastry shop in one of the alley-ways, I almost crapped myself from how glorious it looked! It was the 'creme de la creme' pastry shop, and it was so 
French-esque. Vintage piano & old time clocks hanging from the walls, light pink vintage floral wallpaper, huge 
chandelier
! It was marvelous. And the pastries? UGH! I'd sell my foot to have some again! I was trying to stay true to my diet, so I had an egg tart! It was delicious!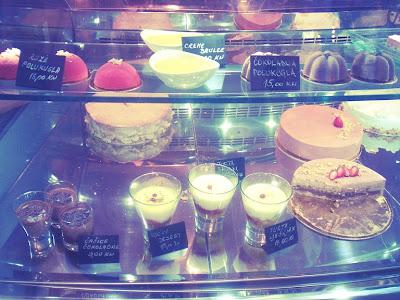 After many hours of walking, discovering & laughing, we took a quick trip to the mall. It was about to close, so we rushed in, ran around the stores and ran out before we got trapped in the mall!! At about 11-11:30pm, we decided to be adventurous & for the hell of it, we booked a night stay at the Bruno bed & breakfast, where our room was small, but affordable, and oh so so so cozy! Fluffy pillows, silky sheets, the works! We slept like babies!! The next morning, we were treated to fresh baked apple & orange jam scones, croissants, berries. Along with coffee & juice!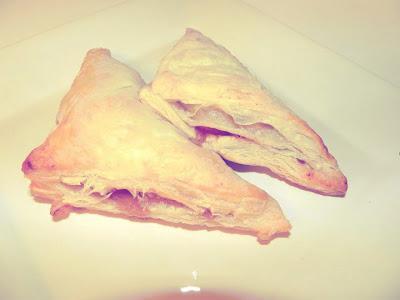 Délicieux!
I couldn't have asked for a better trip, with my love! I felt like a princess for a day 
♔ !
If you're a couple or family looking for a getaway of a lifetime, I would without a doubt suggest Split! There are hundreds of things to do & see! They also offer so many different travel packages! Check it out!
As for me...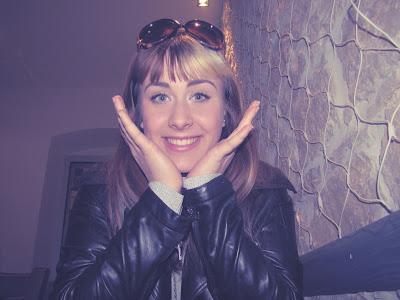 I'M A HAPPY TANJA ♥ !