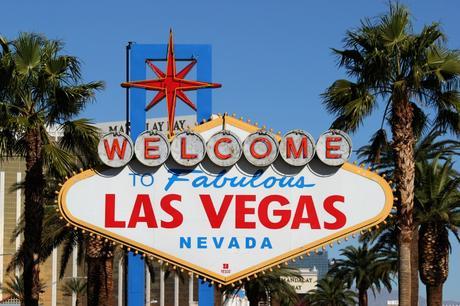 I am back todaysharing our impromptu Road Trip to Las Vegasto meet Dorrie from Senior Style Bible!
When my husband and I were trying to decidewhere to go for a quick weekend tripI knew I have wanted to meet Dorrie for agesand being that I hadn't been to Las Vegas for almost twenty yearseven though it's a quick five hours from our homeit seemed like a perfect impromptu destination!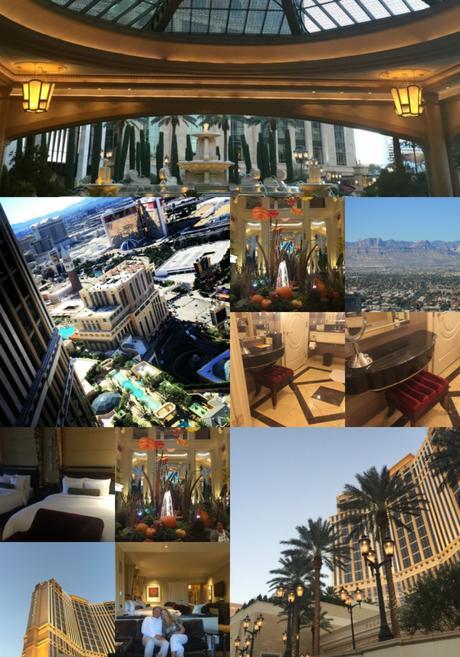 Knowing not much about Las Vegasbut having seen an ad for the


Palazzo Hotel


in Luxury Bride magazinewhile I waited for my mammogram that week.We decided to give it a trybecause they said every room was a suite!
We checked in and they graciously upgraded us to the 36th floorand the view was truly amazing!We had a panoramic view clear back to Red Rock
as well the Strip right below!
The room as large and well appointedas their advertisement had clearly suggested.
The front desk service was polished and professionalbut room sevice was particularly challenged
our second morning on simply to bringing a complete coffee setupeven after 3 tries.We never did get our coffee completed.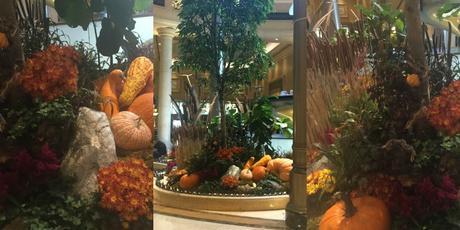 But I must say the Palazzo did do an exemplary job with their seasonal decor!The public space is hugeand they matched it with huge arrangements of festive fall color.These pictures do not capture the sheer size of the  spaces and arrangementsbut they were awe inspiring!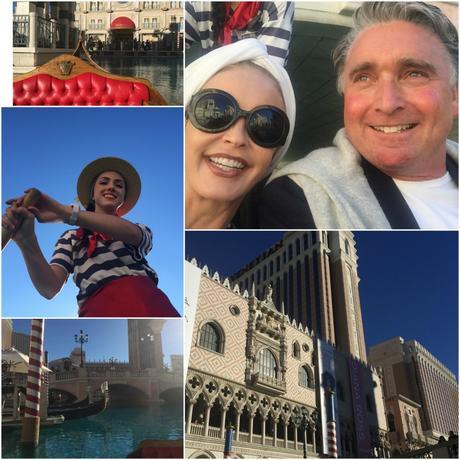 We even bit for a gondola ride at the


  Venetian Hotel


after we got settled in our hotel room.When we decided to go we didn't realize you could choose boats that go inside the mallor outside on the strip.We chose the latter.
With tip it was almost a $100 for the 10 minute ride.This time my photos don'e show how small the ride area actually is.This is a tourist ridewhere I am sure once  for us probably is enough.
But the most charming part of the gondola ridethat made it almost worth itwas the impeccable voice of our gondola driver.A gorgeous young woman who actually did hail originally from Italywith the voice of an angelespecially in the tunnels!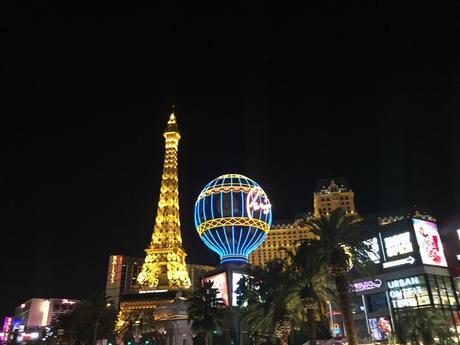 My husband and I are usually quite the early to bedearly to rise type.But for Vegaswe went back for a napso we actually ventured out on the strip at a reasonable lateness.
There was so much to see(along with much I didn't want to see!).We headed down to the


Cosmopolitan Hotel

walking the Strip.I never felt it was a dangerous situationbut masses of people are really not my vibe
especially these days.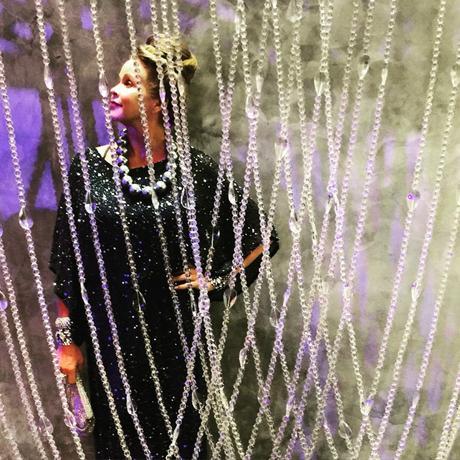 Finding the


 Chandelier Bar 

inside made our quest down the Strip worthwhile.It was calm and stunning inside!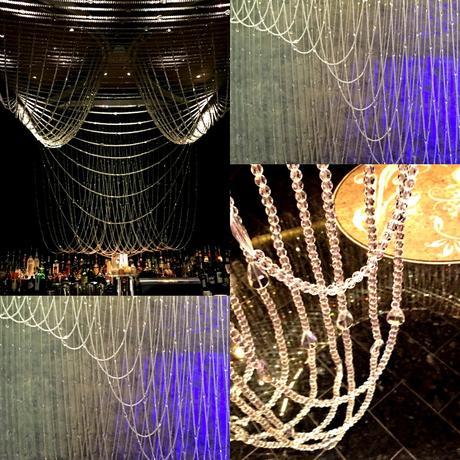 Seeing so many crystals so perfectly engineeredto drape so perfectlymade my heart sing!It was the perfect place to enjoy a great glass of wine.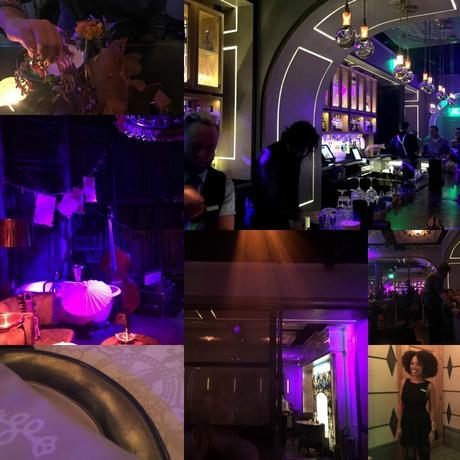 After finding the Chandelier I was completely intrigued with the


 Cosmopolitan Hotel

so we poked around all the public levels to see what else we could find.
Tucked in a far back corner we found

Rose. Rabbit. Lie.

Having seen this odd name on the building scroll outsidewe were intrigued.Not knowing what it possibly could besince all you could see from the outside were two hostessesmy husband asked if was a public or private club.
Turns out it is a publicold school

Supper Club

with the feeling of a 1920's speakeasy.The charming and gorgeous hostess walked us through the different rooms.When we walked into the room with the most soulful singer everwe knew we had found the Las Vegas vibe we had been searching for!


Rose. Rabbit. Lie.

has an intimate format of a true Old School Supper clubwith varied and intriguing entertainers.It's a small venue so the vibe was comfortable, intimate and  still excitingwithout the mass crowds of the Vegas "Shows",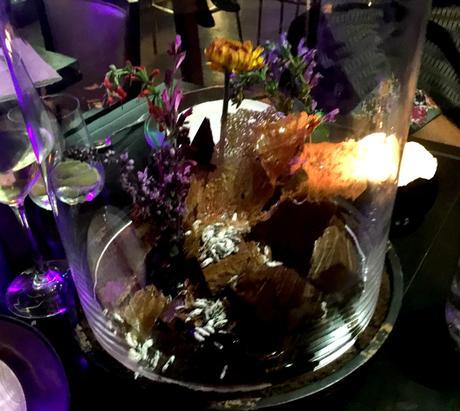 And the Food!!Probably the most amazing meal I have ever had!With most everything we orderedbeing a culinary masterpieceand ever so innovative!
Like this dessert!We had seen it brought out to other tablesandI was so intrigued with the presentationwe just Had to order one!
It was made up of all sorts of chocolate desertsstyled in such a way to mimic a garden settingcomplete with live flowers served on a cake plate,All presented under a glass cloche!!


It was a spectacular desertwith all of the glamour and dramaI was hoping to find in Vegas!


The Cosmopolin Hotel 

has me thinking maybe I need to go back for a return visit!
If we do
I know where I want to stay!!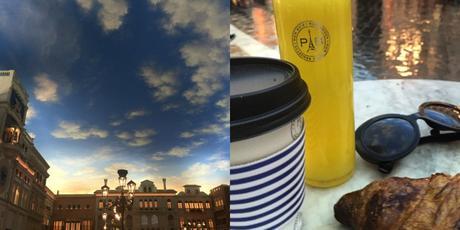 Saturday morning us had us once again walking in the


 Venetian Hotel 

where we found an amazing French Cafe!Sitting 'outside' had us dreaming of a return trip to Italy to be sure!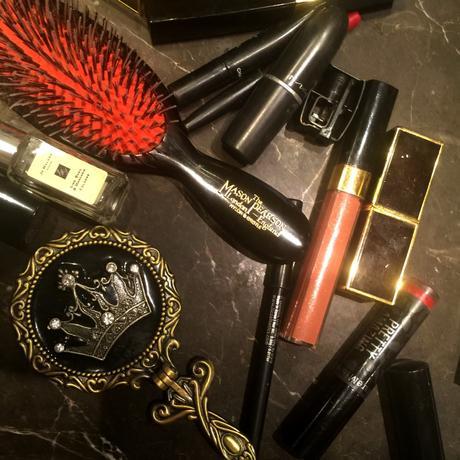 After another walk on the Strip(Which I would Not recommend …
it I return I will be hitting the fitness center instead).It was time to go back to our hotel so I could get readyfor the impetus for our trip to Las Vegas …
To meet

Dorrie

 of the

The Senior Style Bible

andher daughter

Jodi

 who also works on their fabulous blog.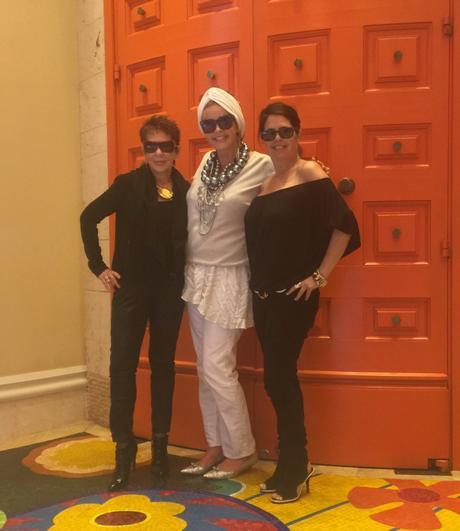 I have adored Dorrie since she burst on the scene a little over a year agowith her tremendously successful blog!We both share a love of glamour and dramatic accessory choices!
But it is her inspirational spirit at 81 that has me in true awe of her!One of Hugh's first Playboy Bunnies in ChicagoDorrie just oozes glamour and charisma!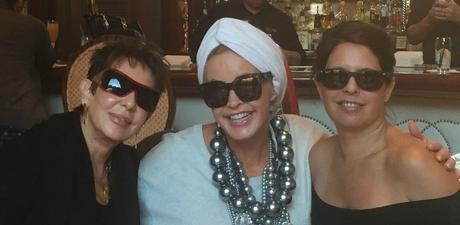 Dorrie, Jodi and I also share a deep commitment to 

ProAging!

Trying to help correct a cultural fear of aging!
I believe we can all help with a cultural course correction when it comes to agingby highlighting and celebrating what each age has to give!
Just like Dorrie and so many other women  who inspire meI hope to be able to inspire those younger than I that aging is not  only something not to fearbut rather bing in your 50's has much to be celebrated!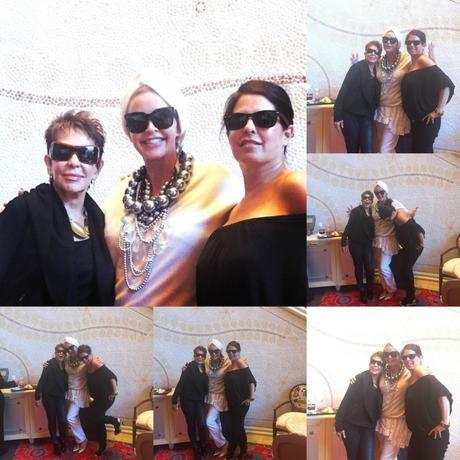 I have said many times on my blog herethat the greatest gift of blogginghas been not only the connections that have been madebut also true friendships that have come out of meeting like minded women.
I am the first this week to realize some of the bad that can come from this whole internet worldbut the meeting of like minded soulscan be a powerful tool in doing much needed good in the world.I will continue to focus not only the good and magic to be found on the internetas well as the good and beauty to be found in the world.
On a much lighter note …I have to say how fabulous it was to meet Dorrie and Jodi!We had so much to talk about and plans for the futureand I could have been there for hours listening to their colorful life stories!!
We were able to share blogging and social media storiesand laugh like long time girlfriends!I can't wait to see these two again!
Big thanks to my wonderful husbandfor these pictures of our remarkable afternoon together!Nothing like bonding over some blogging photos I say!!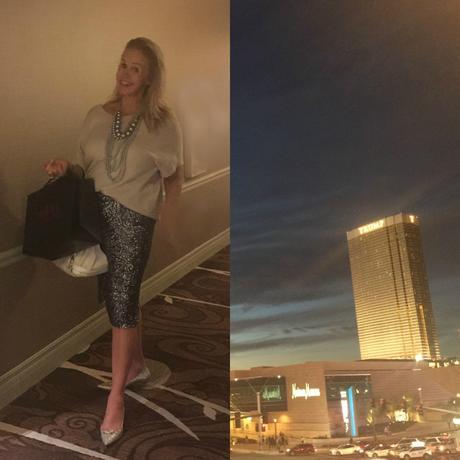 Jeff and I finished our Las Vegas eveningwith a dinner out as one does in Vegas.
On a wardrobe noteI was so happy with my packing for Las Vegas!My color palette of greys worked out lovely.As much time as it takes me to pull together outfits for a Road Tripthe invested time up frontis always worth volumes in the added enjoyment and self confidence traveling.
You can read about my  Las Vegas Road Trip
Travel Wardrobe HERE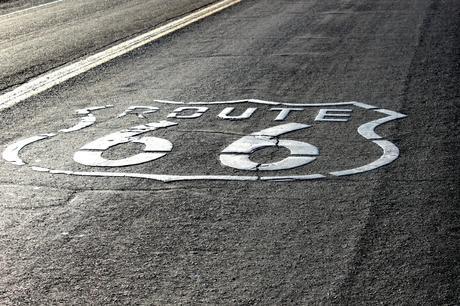 I have one more installment  to  come on our Road Tripsharing some sweet finds on

Historic Route 66!


Until then ...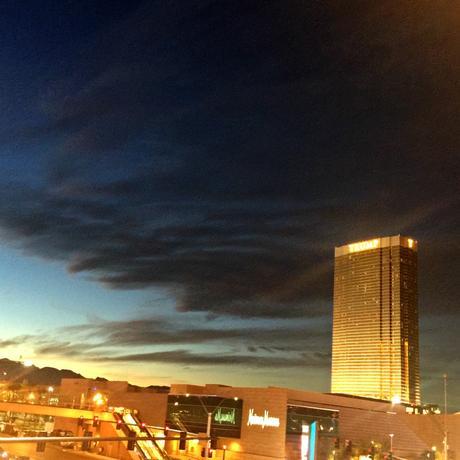 As always my friends


I wish you love and joy




as you style your life