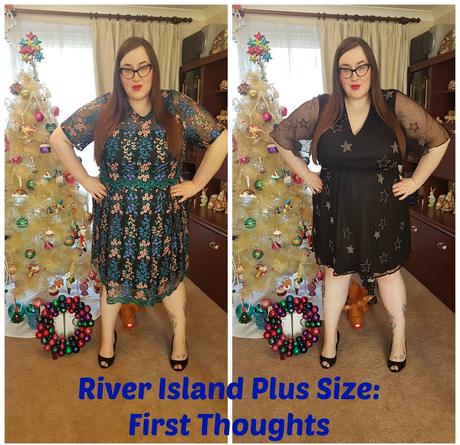 River Island launched their plus collection last year and i finally got my hands on some pieces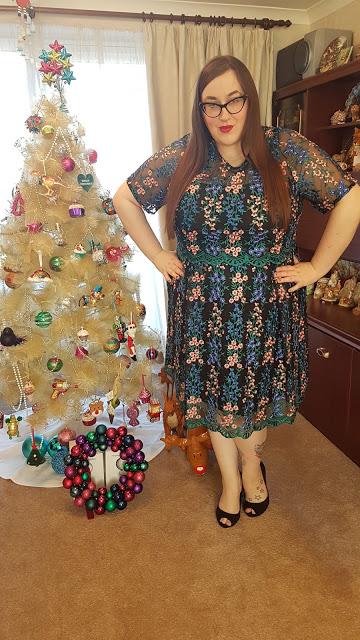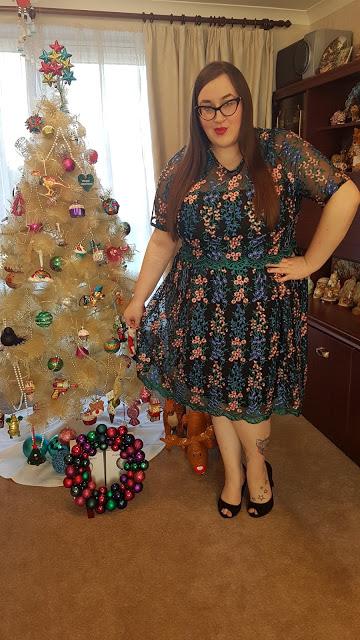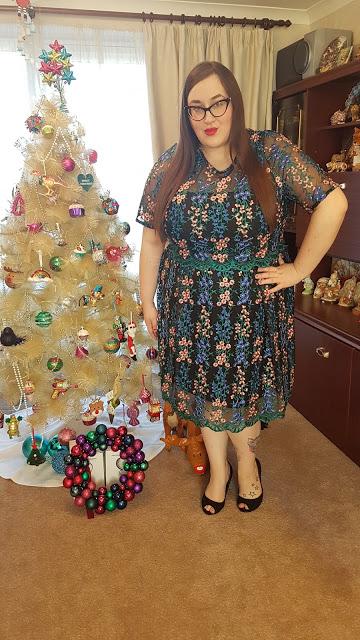 I remember seeing pictures of this dress on the catwalk at Curve Fashion Fest and falling for it. It had that vintage feel but with a modern twist, perfect for me.
Its overall design is lined mesh with a crew neckline and a floral embroidered pattern with scalloped edge. It is designed to almost look like a skirt and top with its two part design.
I ordered a 24 - the biggest this piece goes up to (but there are now pieces up to a size 28 on the website) and i loved it on me. I was slightly unsure how the two piece look would work on my body, especially with having such a short body but it worked. The sizing was also pretty good on me and i didn't feel squashed in at all.
Sadly there is a but....the sleeves were so tight i couldn't move my arms much and that is a deal breaker in a dress, unless i plan on just standing with my arms by my side all night, which isn't very practical. I don't have particularity big arms and normally this isn't a problem for me so i'm guessing RI are cutting their arm holes slightly on the small side, or it could just be this piece (if you've had experience with other bits please comment with your thoughts).
So with a heavy heart this was returned
Sparkly star mesh dress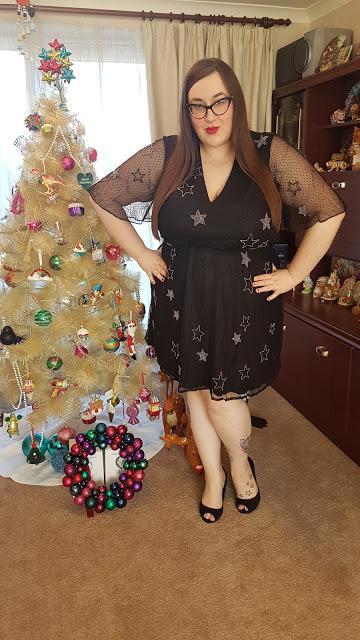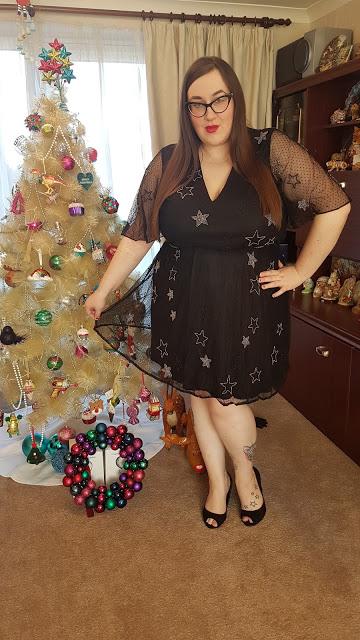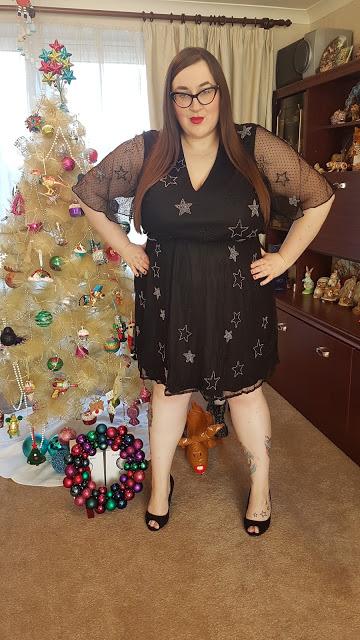 I like stars, so put them on a dress and i'm swooning.
It is a sheer spotted mesh dress that is partially lined. V neck and wide cut sleeves set off the piece which is covered in star beading.
I again got a 24 and the fit was good on this dress, the wide sleeves means the sleeves weren't an issue. The bead work seemed good, nothing feel off while i was trying it on. This is an absolutely beautiful dress, just not for me, it is very short and i like to keep my knees covers, but for someone who isn't as much a fuddy duddy as me, this would be a great night out dress.
I don't know if two pieces is enough to form a full opinion but the pieces they are produced are beautiful and a great addition to the plus size market. They seem well made. Sizing as a general seems good but i would like to try some other pieces to see about the sleeve issues.
Have you tried River Islands Plus Size collection? I'd love to know what to you think of it.