Hellooo shimmers,
Have a sneak peek at River Islands Autumn Collection. I will show you their Top 5 Trend picks of this Autumn 2012 and top pieces from their collection.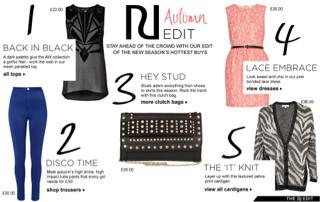 1. Back to Black
RI (River Island); "A dark palette will add a gothic feel to this autumn collection. You can work this look with our mesh panelled dress."
We have gone from a really girly floaty summer trend to a gothic rock chick autumn/winter trend. A real contrast but the collection has items to suit all.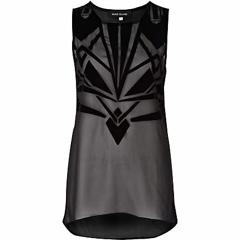 2. Disco Time
RI; "Meet autumn's high shine, high impact tube pants that every girl needs."
These disco style, high waisted, shiny trousers are perfect to add a bit of jazz to your wardrobe. This pair were definitely my favorite from the collection and it's a new trend we haven't seen very much of.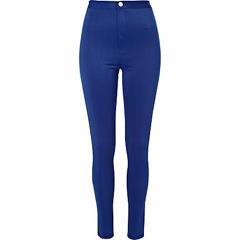 3. Hey Stud
RI; "Studs adorn everything from shoes to skirts this season. Rock this look with this gold studded clutch perfect for a night out."
It adds to the rock chick feel this Autumn seems to be bringing us.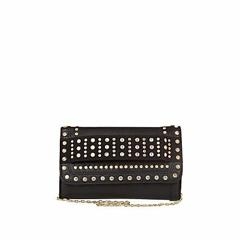 4. Lace Elegance
RI; "Look sweet and chic in our bonded pink lace dress"
I loved the lace and pastel colours during the summer and so I am glad the lace is carrying on through the Autumn to add a little bit of girlyness to the rock chick feel.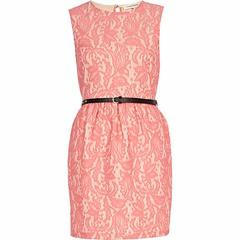 5. The 'It' Knit
RI; "Layer up with this textured zebra print cardigan"
Knit wear was a real trend last winter/autumn so I am glad it is back in again so the items bought last year are still on trend this year which is fantastic. I think the zebra print cardigan is a great pick by River Island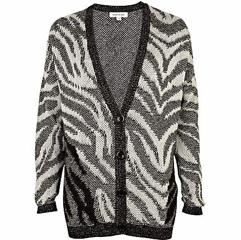 River island have a fantastic well rounded, something to suit everyone collection for 2012's Autumn Collection. I will definitely making a few purchases myself!
What are thoughts on it?
Laura xx