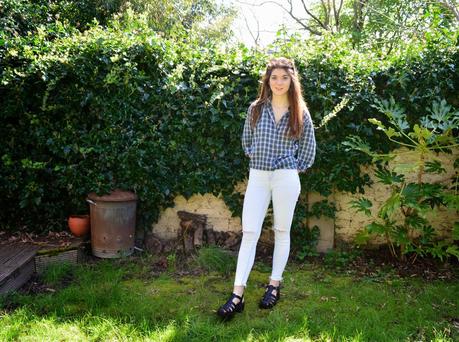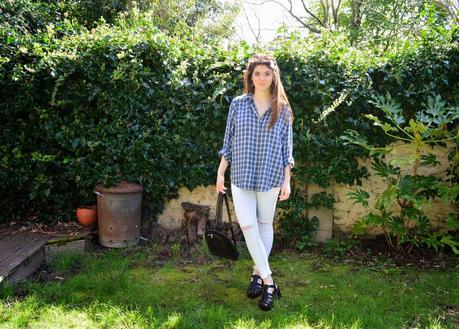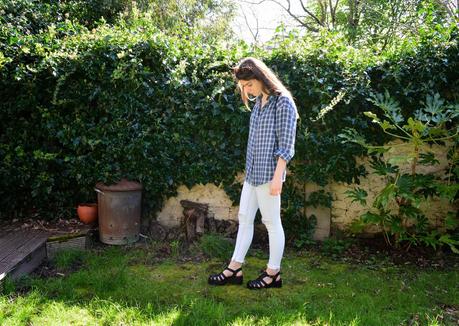 shirt - Carboot// jeans - Topshop// shoes - Newlook// rucksack - carboot// sunglasses - eBay//
I dunno why the heck i haven't brought a pair of ripped jeans before!?! they are so much better than ordinary jeans ahaa, but seriously Topshop £38 - when they haven't even had to be finished properly, seems a bit steep don't you think?
The transition from chunky boot to sandal from winter to summer - always feels a bit extreme, but
 these shoes are the perfect mix of sandal 
+ chunky boot - i love the fact that they have a big block heel to them.