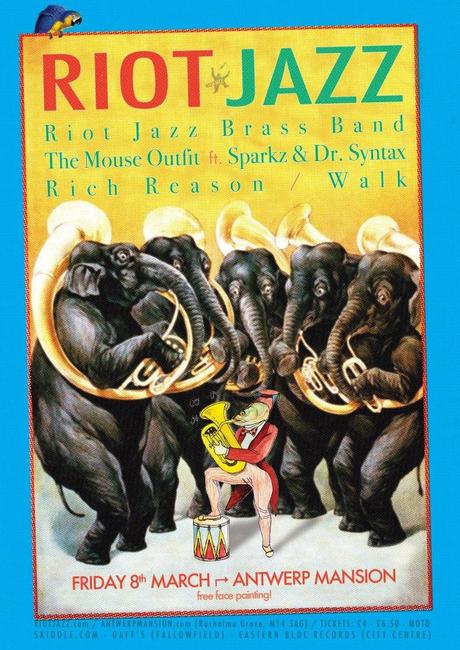 Exquisite Ladies! Refined Gentleman! Delightful Canines!
We can not thankyou enough for your participation in one of our finest soirees of music, wine and dancing yet.
We return with the RIOT JAZZ BRASS BAND, fresh from bringing the people of Liverpool to their knees with an electric gig at the Kazimier.
Also, we are over-joyed to bring the jazz and hip-hop stylings of THE MOUSE OUTFIT to bear upon Antwerp Mansion. They are building up such a cult following of late that it looks set to become a full-blown religion. Come break bread and cheese with them for one of the first gigs in a decent while in the rainy city.
WALK made such an impression last time that many people used it as they preferred mode of transportation to get home. Joking aside, they are a bloody brilliant band – make sure you catch them this time round.
As always there will be FREE Face-painting -provided by Zara "Keep it Bright" Khalique amongst others.
Line-up:
RIOT JAZZ BRASS BAND
The MOUSE OUTFIT feat. Dr SYNTAX + SPARKZ
WALK
with tunes spun by RICH REASON
Billetos: http://www.skiddle.com/events/11814448/
xxx