¡RIOT JAZZ!

It's back like it never went away.
RIOT JAZZ and ANTWERP MANSION continue to dance a dance not seen since the heady heights of Torvill and Dean, a ever-burgeoning Bolero of Brass-fuelled hedonism.
And we welcome the exquisite talents of EXTRA LOVE with a new set – fresh from the studio. Every gig we have seen them at has been nothing less than incendiary, and are easily one of our favorite live outfits in the UK at the minute, marrying the best of Funk, SOul, Reggae, Afro-beat and more..
On them wheels of steel expect vintage, classic cuts from the deep dishy depths of Jonny Dub's crates.
As ever there is FREE FACEPAINTING upstairs, plus another Live Act TBA…. Big thanks to Zara Khalique of Dream Factory for getting involved this time round.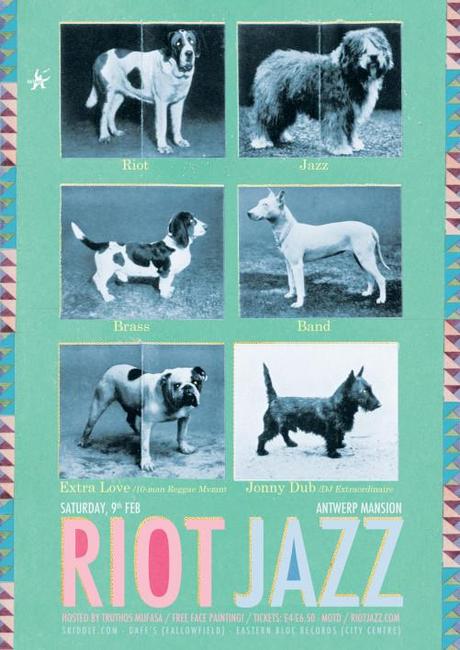 Line-up:
RIOT JAZZ BRASS BAND – Live
EXTRA LOVE – Live
+ DJs JONNY DUB + RICH REASON
Hosted by TRUTHOS MUFASA
Also, the license has been extended til 3 – so get even more value for Money!
http://www.skiddle.com/events/11790306/
100 x £4 Tickets
100 x £5.50 Tickets
100 x £6.50 Tickets
90 x Tickets on the door
Drinks deals y'all
Tags:
Antwerp, Antwerp Mansion, brass band, Extra Love, Jonny Dub, Mufasa, Riot Jazz, Truthos