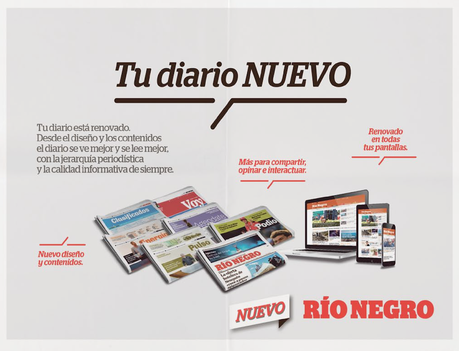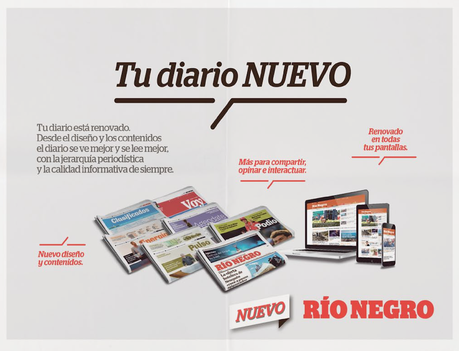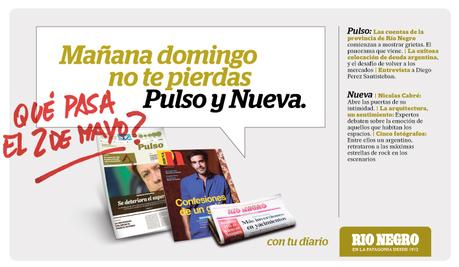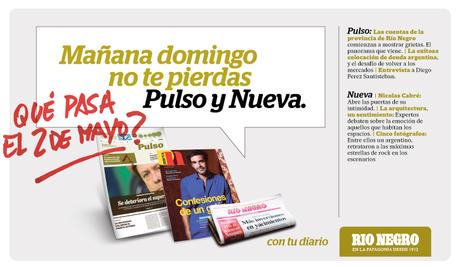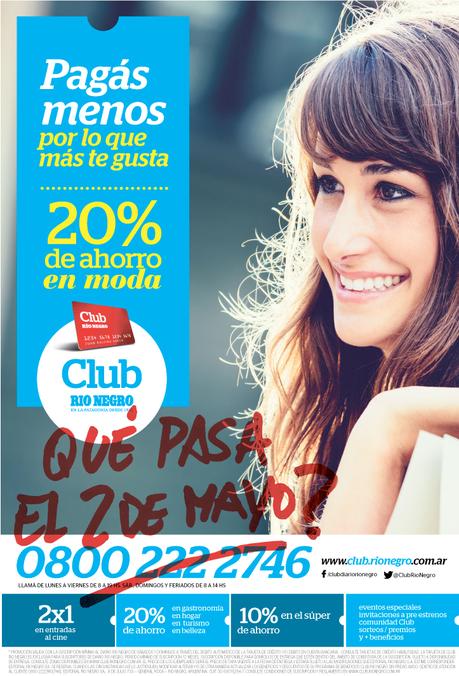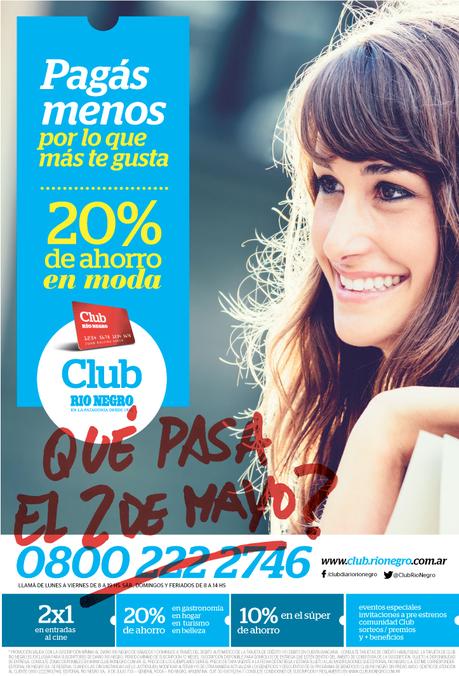 Promotional campaign for the launch of Rio Negro May 2
Rio Negro is a 104-years-old daily newspaper in the Pampas region of Argentina—where the mountains embrace the city, life stops after lunch for a siesta, and readers are loyal to their newspaper that brings in the outside world.  To them, Rio Negro represents authoritative and credible regional journalism they depend on.
Garcia Media Lationamerica started working with the Rio Negro team in early 2015. One year later, the project is about to be launched, and all gears are go for a change that involves a new approach to how news is presented across platforms—and even a new logo.
The project has been directed by our Buenos Aires team, Rodrigo Fino and Paula Ripoll.
In Rodrigo's words:
"When we began the project we knew that it would be a long road to achieve our goals and those of the team.  We brought our ideas but joined them with those of the local editors and designers who produce the newspaper daily.  Our task was that of working together to review everything the newspaper does, eliminating those things that no longer had any added value, while looking for those things that would contribute to making Rio Negro a more modern news organization."
Chief among our concerns: how to attract a new generation of readers who don't remember life without the Internet.
As Rodrigo explained: 
"It is not just about extending the brand across platforms, it is also about making sure that each of those platforms, regardless of where and how information is presented, the same credibility and authority that readers tie to the brand of Rio Negro remains there."


This is the new logo for Rio Negro


This is the existing logo for Rio Negro
TheMarioBlog post # 2159
Please enable JavaScript to view the
comments powered by Disqus.
comments powered by

Disqus