Ain't socialism grand?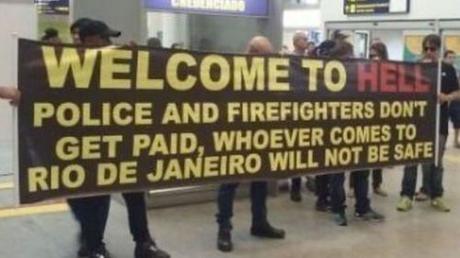 From TotalProSports: The Rio Olympics get underway in a little over a month, and on Monday a group of firefighters and police officers were at the airport greeting tourists with a sign that says "WELCOME TO HELL" in big bold letters.
The sign wasn't talking about the dreaded Zika virus, or the notoriously polluted water that is apparently teaming with what news outlets are calling "super bacteria." It's talking about the fact that the state of Rio de Janeiro recently declared a "state of calamity" because they are on the brink of a "total collapse in public security, health, education, transport, and environmental management." Specifically, the Rio first responders were warning that, because firefighters and police aren't getting paid, visitors will not be safe.
That wasn't the only welcome sign, either. Take a look at the one somebody painted on an overpass outside the airport: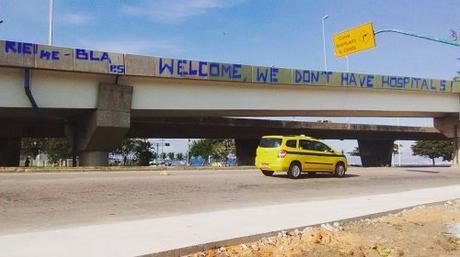 You want some context? Just recently 20 armed men stormed Rio's largest hospital, leaving one person dead and two injured. So yeah, it's pretty 'hard to blame the people of Rio for protesting. Would you want to host the Olympics if your town didn't even have police, firefighters, or hospitals?
DCG