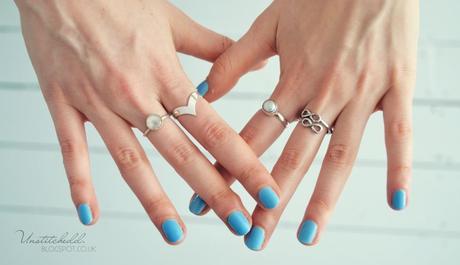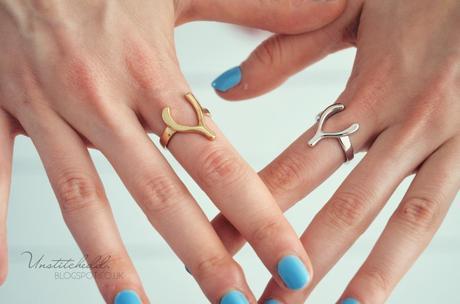 From L to R: 1 // 2 // 3 // 4 // 5 // 6
Rings 4 and 5 are available with 10% off using the unique code USG10
Nails - Essie Bikini So Teeny
I've been loving wearing rings recently, so I thought that I would share you a couple that have gracing my fingers, a lot. I usually go for simple and dainty styles, but I like to stack and mix and match different metals to give them a less girly look. Unfortunately, I can't get links for all of them, since some of them were bought on holidays in markets and such, but I always think is that bit more special to have jewelry that is unique to you. It's nice to have things that you know you won't bump into someone else wearing, plus the memories that they hold are a lovely reminder of past times. There's also a super exciting dupe in there for the Sunday Collection's Wishbone ring, which I featured in a post back here. I found it for about an eighth of the price on a website called BornPrettyStore and just had to share it with you. I got it in a different finish, since I didn't want two of exactly the same, but the shape looks incredibly similar to me, and there is the option for silver on the website, what do you think? 
Are you a ring lover? How do you wear your rings?