Rimmel's new lipsticks are all over the internet at the moment. Rimmel claims their new lipstick is the only one you'll need as they provide long lasting colour, comfort, moisture and wear. Big claims, but are they justified? Overall I'd have to say yes. They're very hydrating,

I

feel like I'm wearing a balm. The pigmentation is brilliant, however their wear time isn't amazing. I get anywhere from two to six hours. The brighter colours last longer, the mlbb shades wear off w

ithin a few hours.
There are twelve shades available, I have six of them to show you today.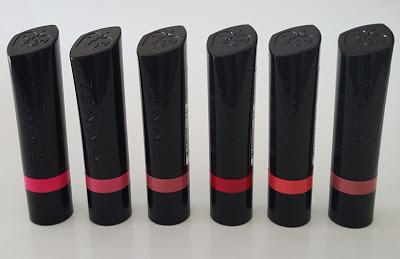 I really love these lipsticks, they're beautiful. I've been wearing them non stop since I got them. Usually I'll change my lipstick every day (sometimes I even change in the middle of the day), however I've been alternating between Naughty Nude and You're All Mine for the last few weeks, they're such beautiful colours and lovely to wear. 
Most of the time I either wear lip balm under my lipstick or switch to balm half way through the day (thanks to my very dry lips), however I don't find I need to do that with The Only 1 lipsticks, they keep my lips feeling soft and hydrated so I'm not reaching for my balm by lunch time. My poor lip balms must be feeling very neglected. 

Pink a Punch, You're All Mine, It's a Keeper, Best of the Best, Peachy-Beachy, Naughty Nude.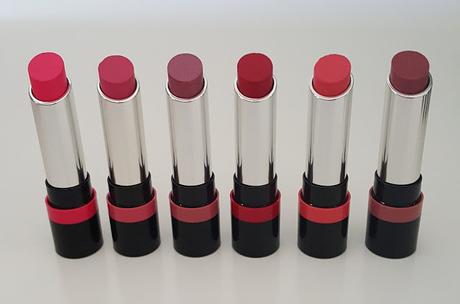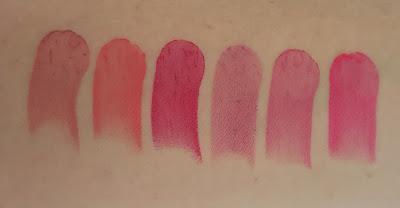 Naughty Nude, Peachy-Beachy, Best of the Best, It's a Keeper, You're All Mine, Pink a Punch. 
The Only 1 lipsticks cost $15.95 and are available at Priceline, Woolworths, Big W, Coles, Chemist Warehouse and Target. 
Have you tried The Only 1 lipsticks? What did you think of them?
*Note - These products were provided for review.