New to little Indiana? Subscribe for free to my RSS feed. Thanks for stopping by!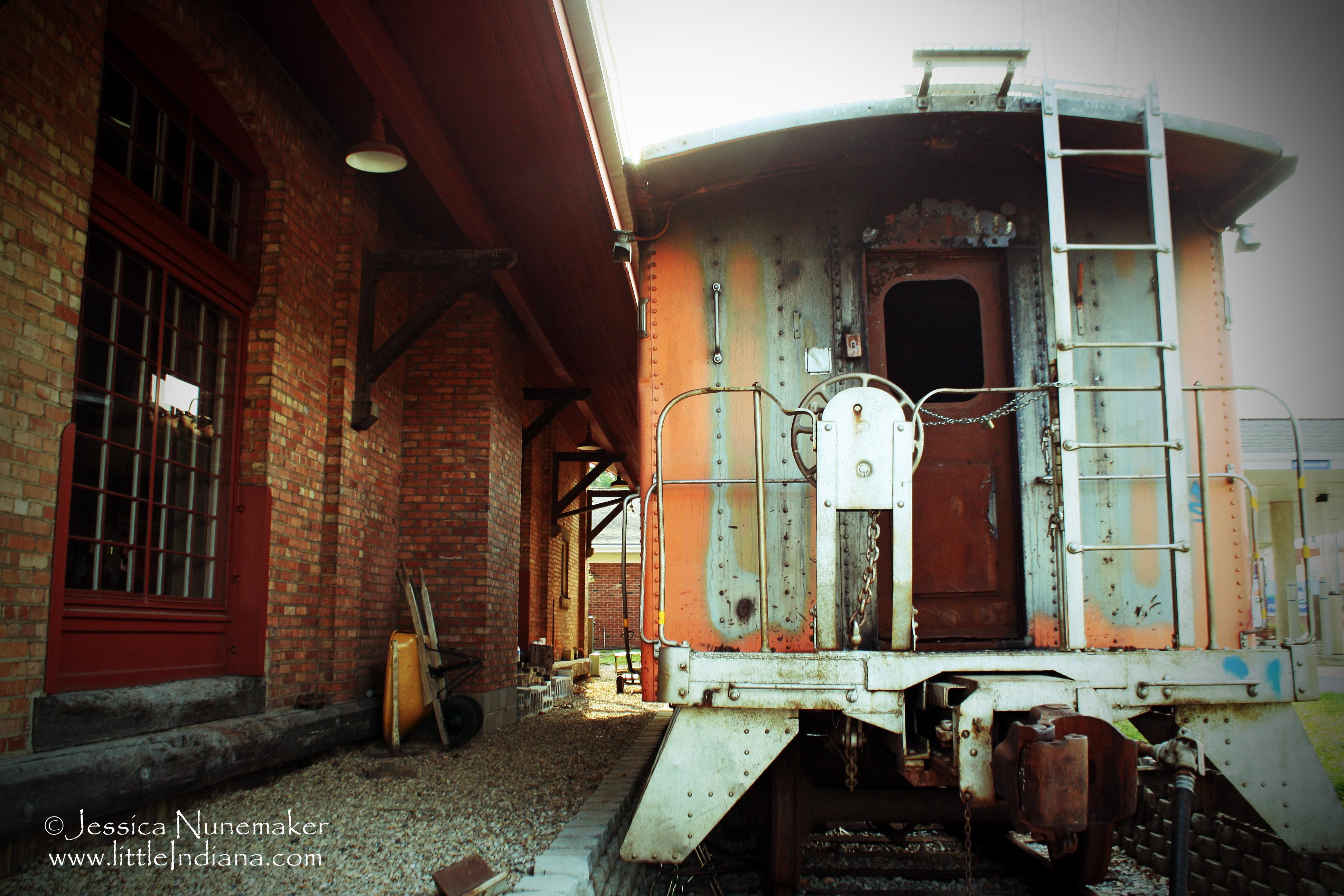 Riley's Railhouse Bed and Breakfast in Chesterton, Indiana
Knowing that Riley's Railhouse in Chesterton, Indiana is a train depot turned Indiana bed and breakfast still didn't prepare us for what we found.
Trains, trains, and more trains–along with simple elegance, abundant coziness, and small town friendliness.
Chesterton, Indiana: Riley's Railhouse
Two friendly dogs, Jackson and Chloe, will rush over to greet you, barking excitedly and looking for attention. Our boys happily complied while hubs and I stood in awe.
It took owners Richard and Annmarie Riley three years to get the old Chesterton train depot into shape. Taking it down to the studs, replacing the roof, cleaning the brick…Riley's Railhouse is a labor of love!
Exposed beams now add a casual warmth to the open floor plan. The old slate tiles? Well, the 75 salvageable tiles have been converted into the acrylic-topped counter for the spacious open kitchen. The scale, that once weighed incoming freight, still stands–and is functional!
Walk over to the wall to the right of the large fireplace, just after the scale, and you'll notice writing in pencil. These are the numbers from the long ago weighed freight from trains stopping at this Lake County depot. If you look carefully, you can even see a few dates, like 10/10/23.
Indiana Bed and Breakfast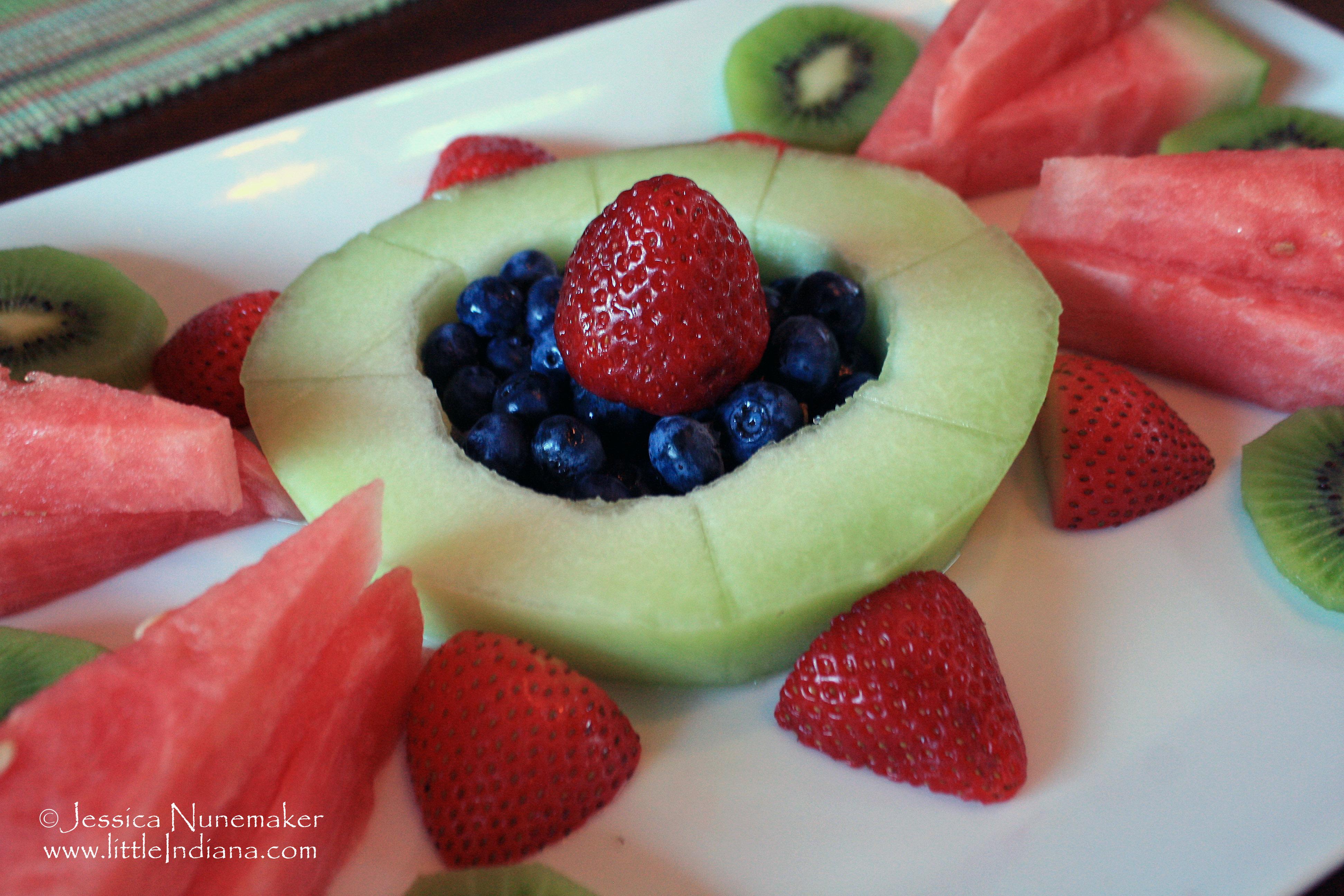 Riley' s Railhouse Bed and Breakfast: Chesterton, Indiana
Our room was incredible. The upper level room contains a queen size bed and a full-size sofa sleeper. But it's the second bed, a full size, that really stands out.
Set into a recess in the wall, there is a ladder leading to the top! Our boys thought that was so cool–and couldn't wait to test it out.
Another unique feature would be the huge diamond shaped window that looks right down in the open floor plan of the kitchen and living room area below. How neat is that?
I can't forget to mention the door that leads to the outside balcony. The perfect spot to stand and watch the trains, some 58 a day, go through this neat Indiana town! Light sleepers will notice the jar of earplugs on the bedside tables.
Go There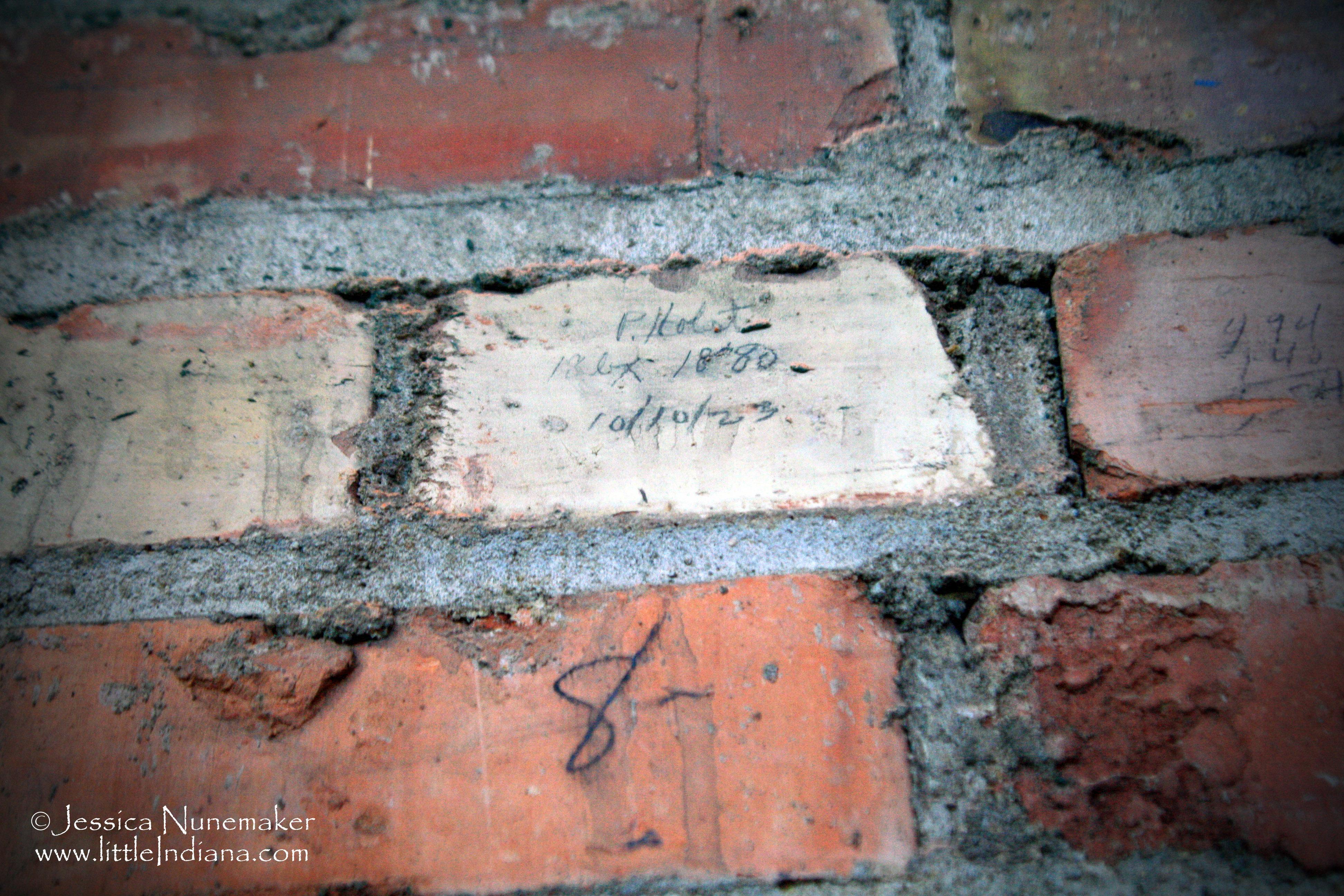 Riley' s Railhouse Bed and Breakfast: Chesterton, Indiana
As nice as Riley's Railhouse Bed and Breakfast may be, it's also supremely kid friendly. You should include the two dogs in that assessment.
Children's train books and bedding waited in the upstairs bedroom's nook, while a rocking train and shelf of trains and tracks are found in the open lounge below. No matter the age, Riley's Railhouse Bed and Breakfast is a chugga chugga choo choo good time!
Find pictures in Indiana on my Flickr photostream or on the new little Indiana Tumblr blog.
Just don't forget to tell 'em that  little Indiana sent you!
Riley's Railhouse
123 North 4th Street
Chesterton, Indiana 46304
219.395.9999

View Larger Map
Special thanks to Ken Kosky of Visit Indiana Dunes for hosting our stay. My opinions remain mine and mine alone (as always).
Don't miss a moment. Subscribe to little Indiana and receive instant updates to stay on top of everything "little."
little Indiana: Where to Stay, Play, and Eat in Small Towns in Indiana. Discovering Indiana's best small towns! Now get little Indiana on your Kindle.
Targeted. Relevant. Affordable! little Indiana advertising.