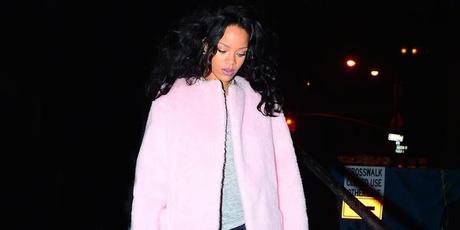 It seems like Rihanna's new album might be appearing sooner than later. Just moments ago a track listing from her upcoming 8th album is track listing. Check out the rumored track listing below. 
1. Bold
2. Trouble
3. Ain't No Drama
4. Barz (ft. Nicki Minaj)
5. A Drug & Dream
6. All Night
7. Lovin, Fallin, Dyin
8. Tattered Heart
9. Real Talk (ft. Drake)
10. Hall of Flames
11. Pray 4 Life (ft. Big Sean)
12. Oceans
13. Veins
14 Lost files (ft. Eminem)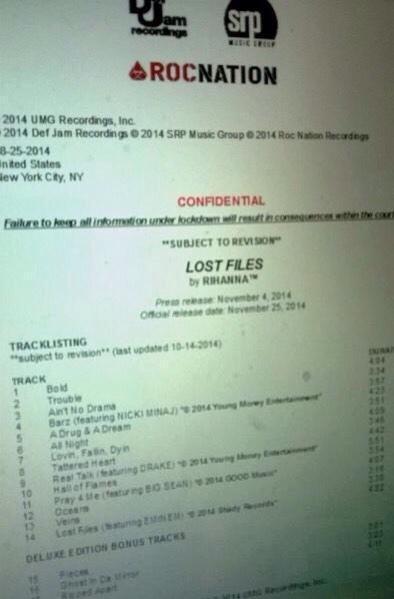 The picture above is the so called internal memo that was supposedly leaked. More than likely this track listing isn't true at all. Even though some songs might be on there like the one with Big Sean and Drake.  But if this is true sources say that the album will be called Lost Files and be released November 21st. Hopefully we hear Rihanna either confirm or deny this soon.
[source]