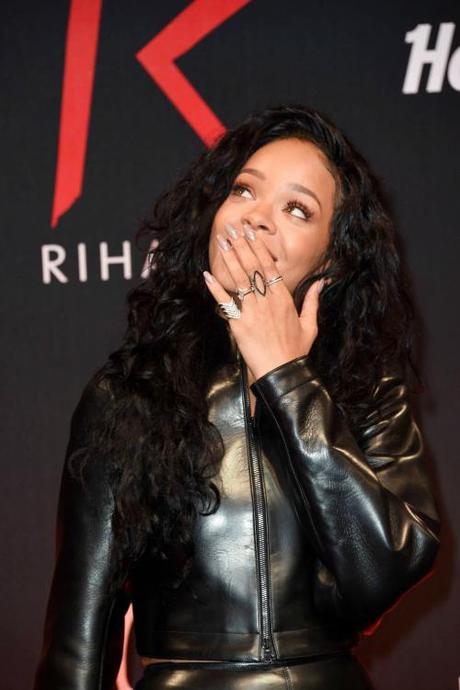 Thursday (June 5), Rihanna attended a press conference at Hard Rock Cafe Paris to release the charity t-shirt campaign in partnership with the American restaurant and casino chain. She thanked them on Twitter:"Thank you Hard Rock for your generous donation of $200,000.00 to The Clara Lionel Foundation today! It means the world to so many lives!"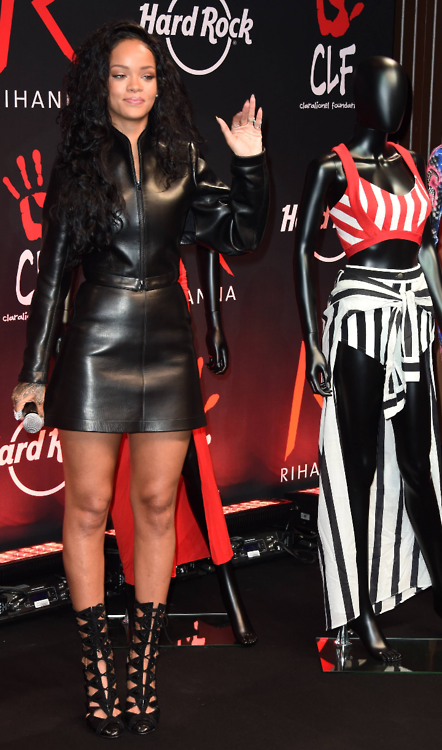 The Clara Lionel Foundation is a Humanitarian Foundation activated in 2012 in honor of Rihanna's grandparents Clara and Lionel Brathwaite. Clara Braithwaite, Rihanna's grandmother, passed away on June 30, 2012, after a battle with cancer. Watch the videos below and find out more about it.
If you wish to donate as well, simple purchase a t-shirt and you'll be helping.
Rihanna also donated twenty costumes to Hard Rock Cafe.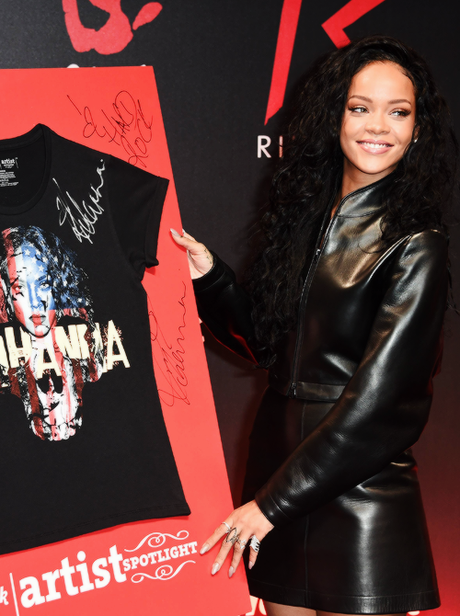 [source]