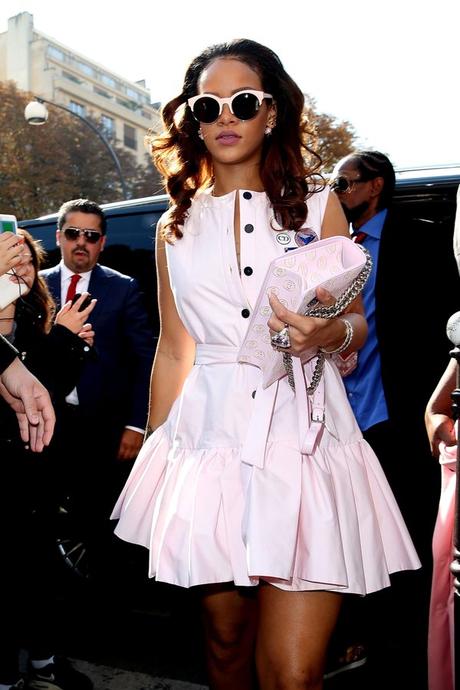 It seems like Rihanna won't be performing at this year's Victoria's Secret Fashion Show. According to PEOPLE, Rihanna pulled out so that she can finish work on her upcoming album Anti, which is still awaiting a release date. The news of Rihanna's cancellation came straight from Victoria's Secret twitter. Check it out below.
#VSFashionShow Musical Guest update: @elliegoulding in. @rihanna out. Details via @people: i.victoria.com/JTD

—
Victoria's Secret (@VictoriasSecret) November 03, 2015
There is still no release date for Rihanna's upcoming album Anti. Taking the pop super stars place is Ellie Goulding. Yeah I know she's not Rihanna but she might do well. Anyways The Weeknd and Selena Gomez are still performing. "The Victoria's Secret Fashion Show" airs Tuesday, Dec. 8, at 10 p.m. on CBS.