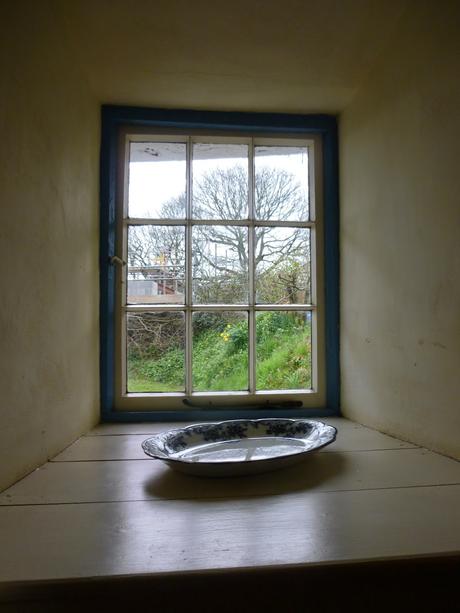 After a lovely weekend away staying in THE most gorgeous cottage and location we are back home and right back to work as usual.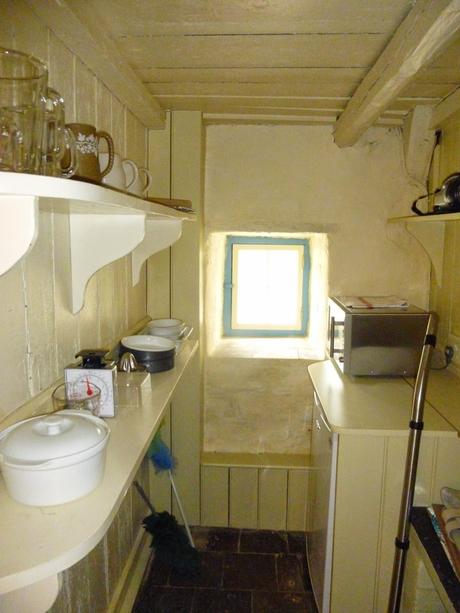 I fell in love with every bit of the cottage but this larder/scullery was just the most lovely little space, how I would love to live in a cottage like this all the time, and use this larder to store all my home made preserves and the foods picked from the veggie patch.


  I have taken photos of the cottage interior from virtually every angle, inside the old oven (cobwebs and all), the bathroom room, you name it I photographed it, but I know there is nothing worse than being made to pore over other peoples holiday snaps so I have limited the pictures to just a couple.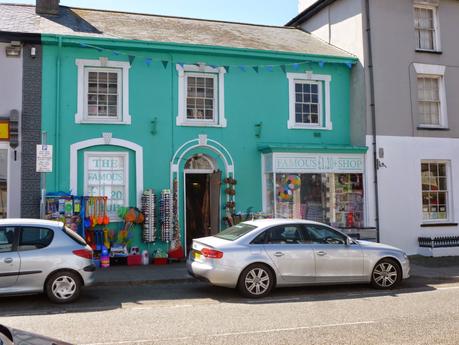 I have to show you this, a posh version of a Pound Shop do you think .... 'The Famous £1.20 & Above' shop, there were a few of these in towns around us.  This one is in Aberaeron.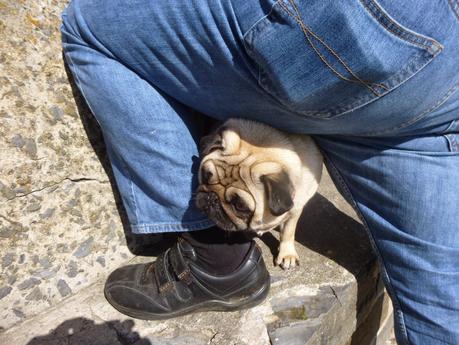 Suky peeping around her Dad's leg while he was looking over the harbor wall at New Quay.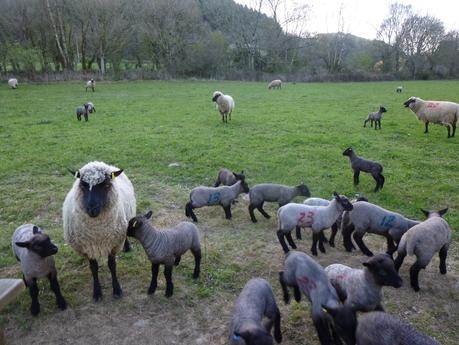 Our neighbours in the field.  We woke up each day to the sound of the lambs calling to their Mums and vice versa.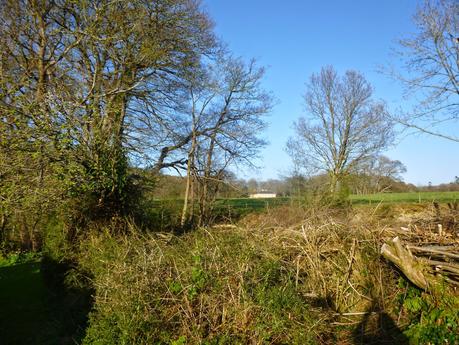 Our other neighbor was Llanerchaeron House, just a few hundred yards from our cottage and visible over the hedge in the garden. and we spent a happy few hours there on Sunday afternoon.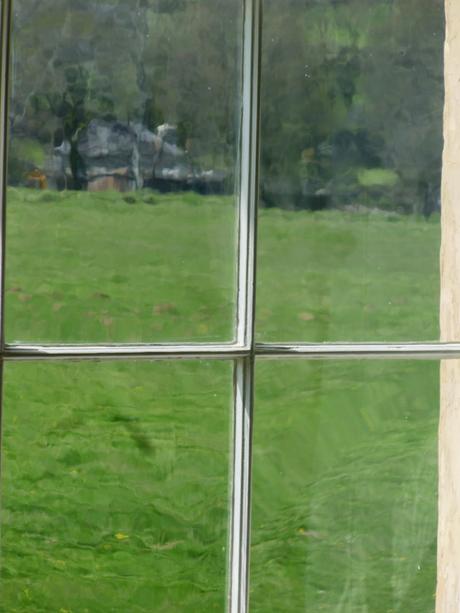 And they could see us through their window too  :-)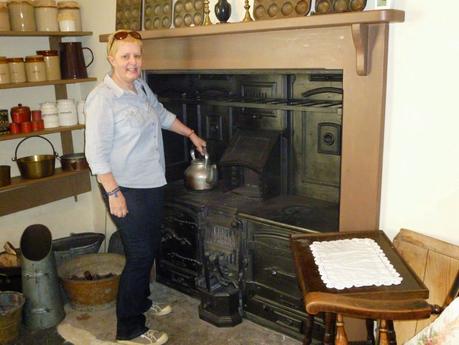 The best part of Llancharean House is the servants quarters and behind the scenes areas.  Absolutely fascinating, Lovely Hubby asked me to put the kettle on .... anything to oblige!!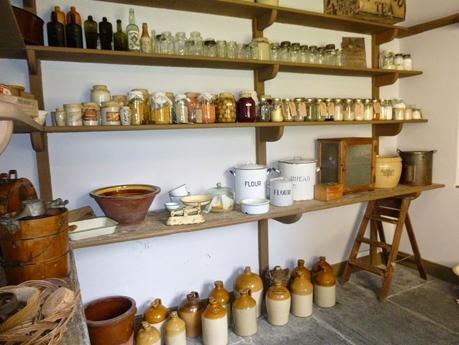 Their larder was even more impressive than our cottages.
But the weekend whizzed by and before we knew it we were cleaning the cottage and setting off for home.  We stopped for lunch in Betws y Coed on the way back, just to prolong that holiday feeling a little bit more.  With Suky sat under the table 'talking' to the Chow Chow sat under the next table.  we tucked into salmon, with baby new potatoes and buttered cabbage.  Yummy, but there was a reason for a good lunch we knew the minute we got back we would be in the thick of the latest work.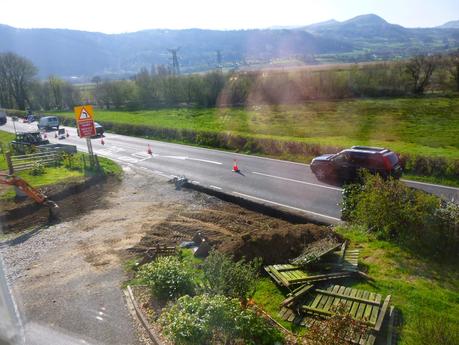 And we got home to this .... the trench dug at the front of the house almost right across, and traffic lights stopping people either side of our property so they don't get too close to the work while it is going on and don't fall into the trench at night.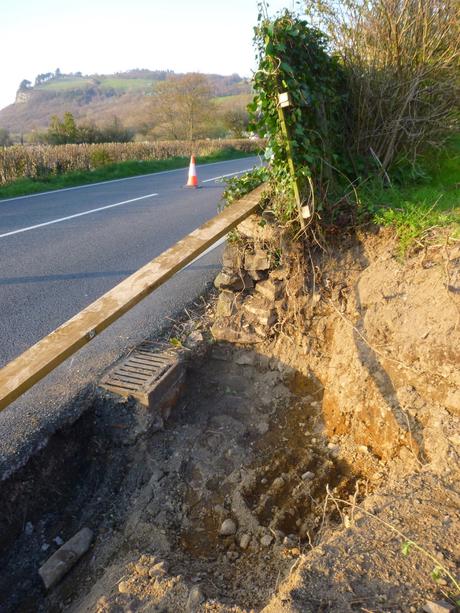 I hope we're not annoying the neighbours too much, but it does have the added advantage that traffic is going much slower and will be safer for folk pulling out of the campsite and Mary's B&B further along the road while the lights are in place.



A panoramic shot taken at the end of the working day yesterday,  Already by this morning the trench is going right across the entrance to our property and we are waiting for the concrete to be delivered that will fill it.  There is no access in or out for any of us this way, we have parked the cars in the paddock and will have to use the other gate for a couple of days until this part of the work is finished.
I'm off now I have some potatoes to plant, it's going to be all go this week, planting and transpanting, I'll get you some photos and bore you with those instead of holiday snaps ;-)
Sue xx