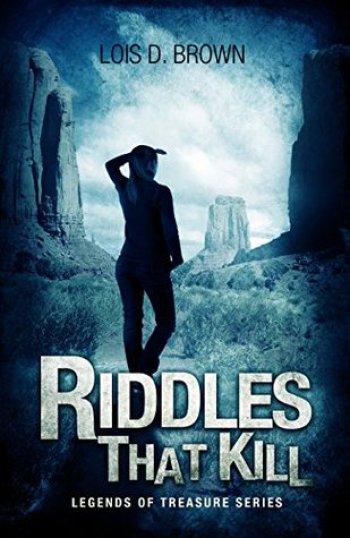 FRESH OFF THEIR vacation-turned-disaster, Rod and Maria return to the red hills of southern Utah to discover a kidnapper is on the loose in their small town. After an abrupt falling out with Rod, Maria must bury her raw emotions to focus on saving the son of her best friend-all while solving clues to a modern-day riddle that points to a chest of valuable artifacts somehow connected to the abduction. As she and Rod struggle to regain what they once had, Maria risks her life by trusting her unproven power of Sight in a wilderness haunted by legends of a monster. Will she find the boy still alive or will she die looking?
This is the 3rd installment in the Legends of Treasure series. If you've missed out on these so far, check out our reviews of Robbed of Soul and Skeletons Among Us. (Just click on the title...) I was wondering if the end of Riddles That Kill would be the end of the series (please no!) but it's not. We're left with not only a solved mystery but also a cliffhanger. Pretty well done, I'd say.
I have really enjoyed the Legends of Treasure series, because they are something different. I don't think you would peg us for the sort of readers who enjoy crime thrillers featuring ex-CIA agents. However, these have a lot of paranormal activity, a (mostly) satisfying romance, plus hidden treasures. And Lois D. Brown's storytelling is SO engaging. I'm totally stoked to dive into the next installment.
I do get seriously frustrated at times with Rod and Maria's on-again, off-again romance, but it makes sense. It's not like there's some minor misunderstanding that could be solved with a conversation (that annoys me so much!) but rather two people working through deep-seated issues as best they can. Whew! That was a long sentence!
Better let me jump in and save the literary credibility of this blog!
I didn't mean it. You are very literary, if at times wordy. Wordy but beautiful... Rod and Maria do have a complex relationship, but maybe this time things will work out for good. You'll have to read the book to find out. As I'm reading the Legends of Treasure books, I can picture in my mind the red rock setting amidst ancient Native American lands and it sounds rather exotic. Then I remember that I know exactly what Kanab, Utah looks like. No thanks.
I feel the need for a visual reference here. First, what your mind envisions: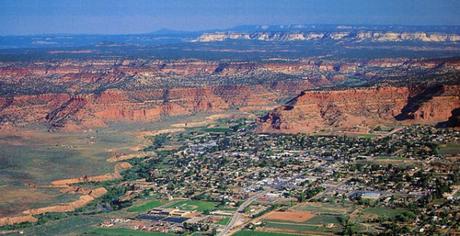 And that's not false. It does look like this. And also like this: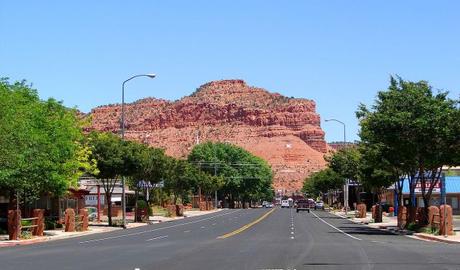 But the part we think of is this: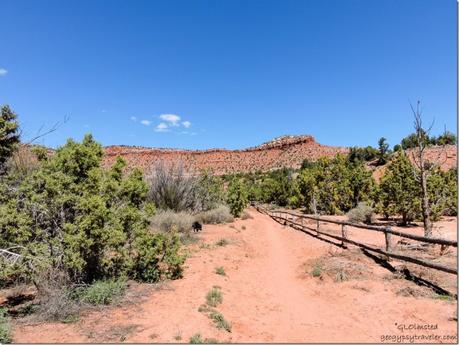 Sand. Red sand. Everywhere. Hot. Sagebrush for days. Our ancestress wrote in her journal that she hated everything about it...but we digress. Just give me a beach and palm trees, please. Red sand aside, Riddles That Kill was suspenseful, intriguing and had a few rather delightful twists that I DID NOT see coming. I can't wait to see where Lois D. Brown takes the story in book four.
Riddles That Kill and its prequels are so good, I am planning on introducing them to the Louis L'Amour loving Mr. Sissy. I think he will thoroughly appreciate these well-written modern takes on the West. You readers should definitely give them a try!
Click to buy Riddles That Kill by Lois D. Brown