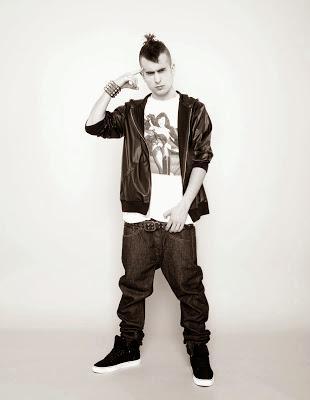 Photo Credits : Mixmatters.com
N

ever

 heard of 

Ricky Rude

 or 

his

 music, but a mutual friend of mine Condido Verona of 

Cornerstone Multimedia

made

 a virtual introduction via 

Facebook

. I then made it a duty to listen to 

music 

and

although it might not be my cup of tea, it is quite 

entertaining

Ricky Rude

is

 just a 

quirky

 rapper trying to get his name and 

Bright Boys Entertainment

 to the 

heights

 of mainstream. His video for

"Stripper A%@, Model Face was released today, but to find out more about him reads the Q&A below.

JS: How did you get your start in music?RR: I feel like I was born to make music, born to entertain. I got mystart walking my neighborhood train tracks with a notebook in my hand, stopping every so often and jottin' down my thoughts. My thoughts became mylyrics, my lyrics turned into songs that I would record anywhere I could.
JS: So far, who has helped you in your career? Feel free to give shout outs.RR: My biz partner n' best bud Brainwave. We own an independent label together - Bright Boys Entertainment.JS: What has been your best encounter since starting your music career?RR:  Best encounters have been with the new fans I gain everyday that have a genuine love and respect for what I'm doing. There's no better feeling than rockin' a crowd n' changin' lives.JS: If your music were a famous celebrity, who would it be?RR: I wouldn't wanna be anyone but myself. My life is phenomenal because I'm pursuing my passion.
JS: Your recent EP "No Guts, No Glory", what is the overall theme?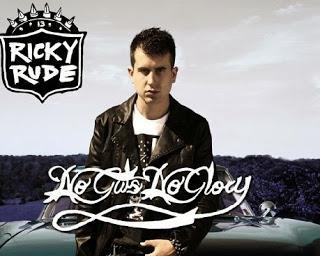 Photo Credits : Respectthenext.com
RR: The name speaks for itself. I always tell people the biggest risk you take is not taking a risk. This album represents "

noregrets

".
JS 

:

You collaborated with Trina on the song " Stripper Ass, Model Face," how did you guys meet and how did the idea for the song come about?
RR: We met in Miami @ Flo Rida's studio. I already had the chorus and beat before I took the trip out there. When I ran into Trina, a lightbulb went off in my brain that this record would be perfect for her to be on. I played her the chorus and beat and the rest is history. Our chemistry on this song and in this video is undeniable. The 

baddest

 b%&amp

;

amp

;

amp

;

*h with the coolest 

whiteboy

.
JS : Last month (October) you won 

MTVu's Freshman Award

, what kind of perks did you receive? How does that feel?
RR: The perks that I received was my music video"Glory" being put into rotation on MTVu. The numbers don't lie, I was proud of my work and proud of my fans for holding me down. I'm proud of that video, the masses recognized that it

wascreative

, that put a smile on my face for a day or two.
JS: Name your top 5 rappers of all time.
 RR: In no specific order...BIG...Pac....Pun...Scarface....Big L.
JS: What would people be surprised to know about you?
RR: People are always 

suprised

 when they first meet me, just because I exceed their expectations of whatever box they may have put me in.
JS: Working on any other projects?
 RR: I'm 

workin

' on a rock album with my band Racket Club.
JS: Anything you want to say to the fans?
RR: Thank you. You haven't seen sh%# yet.
JS: The blog's theme is about using the service of a PR. Did you at any point do business with a PR or have one yourself? If yes, how has it helped you?
RR: I have yet to hire an "official PR". But I am currently seeking one out that see's my vision and is in it for the long run.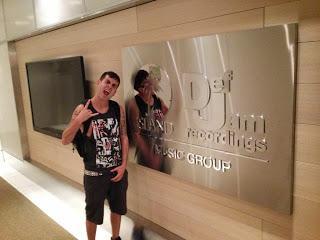 Photo Credits : Facebook.com/RickyRude
Thanks to Ricky Rude for taking the time to talk to me,  I always admired those doing it for themselves.  It is clear that although he is experiencing more success in his career, he needs a PR representative He is very busy nowadays, but easy to contact via social media.  As an independent artist, an effective team that believes in your talent and can make the necessary connection to push you to the next plateau.
To connect with Ricky Rude, here are his  links.
Website: 
http://www.brightboysentertainment.com/
Facebook : 
https://www.facebook.com/RickyRude
Twitter -

@RudeRicky
Instagram

- @RickyRude13
Subscribe:
Youtube.com/RickyRude1313