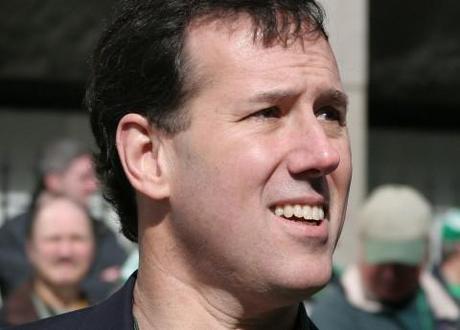 Rick Santorum. Photo credit: Michael Righi
The Republican presidential candidate race is far from over.
Mitt Romney
may remain the favorite to win the nomination but social conservative (and vest fan) Rick Santorum is right back in the race after a trio of sweeping primary wins in Colorado, Minnesota and the non-binding "beauty contest" primary in
Missouri
.
Santorum easily won Minnesota and Missouri and claimed Colorado by 40.2 percent to Romney's 34.9 percent. The Colorado defeat was particularly crushing for Romney given that he was widely expected to take it and, just four years ago, he won the state by 60 percent to his then rival John McCain's 19 percent. Santorum's triple victory is the latest shift in a Republican race that has seen the lead change hands over and over again.
"Conservatism is alive and well," said Santorum. "I don't claim to be the conservative alternative to Mitt Romney; I stand here to be the conservative alternative to Barack Obama."
Santorum is a serious contender. "It was a disastrous night for Romney, not only because he lost states that only a few days ago he had expected to win but because of the scale of the defeat, coming in a humbling third in Minnesota," noted Ewan MacAskill in The Guardian. "On the back of victories in Colorado, Minnesota and Missouri, he can claim to be a serious contender," insisted MacAskill, who said that "although Romney remains favorite to win the party nomination eventually, the win by Santorum sets the stage for a protracted campaign that could run on into the summer."
Buzzfeed rounded up the top ten Twitter responses to the Santo win. "God bless Santorum. Conviction beats electability," tweeted Erick Erickson. "I still thinks Romney will win the nomination. But, if he can lose Colorado, he can lose almost anywhere," observed Philip Klein.
Santorum is the new Gingrich. Noah Garfinkel at Gawker greeted the news as "shocker: Rick Santorum goes three for three in Tuesday's elections despite being Rick Santorum." In somewhat less bitchy fashion, Garfinkel said that Santorum's wins tonight "will strengthen his argument that he, and not Gingrich, should be the main candidate to go head-to-head with Romney in a fight for the Republican nomination. Gingrich, however, is not likely to cede any ground because he is a grumpy, grumpy gummy bear."
Gingrich is toast. Jennifer Rubin at The Washington Post's Right Turn blog  reminded that Romney, "made a calculated decision not to spend time or money in either state (Minnesota and Missouri), but in doing so he allowed Santorum to claim, at least until the next contest, bragging rights." Rubin said the wins mean "Gingrich's days as the leading not-Romney are just about over. His baggage has finally weighed him down and pushed him down to the bottom of the pack, and he will have trouble raising money and garnering attention from here on out." "Santorum will be able to raise some money, get plenty of coverage and claim to be the final anti-Romney contender," predicted Rubin.
Already too late for Santorum? Ross Douthat of The New York Times said that Romney should not be overly concerned by the results in the results. He said that "Romney was always guaranteed a strong showing in the Northeast and the Mountain West, and his moderate baggage (and Mormonism) always ensured that he would be vulnerable in the old Confederacy. The question throughout has been whether any of the not-Romney alternatives could win outside the South, thus transforming a regional protest against the frontrunner into a national campaign." He said that Santorum stands a better chance "of competing with Romney in states like Ohio, Illinois and Pennsylvania" but "because the voters of South Carolina gave Gingrich the crucial first crack at Romney, Santorum's moment is almost certainly coming round too late."